Portrait of a Breakup
First-time views from inside a re-entering spacecraft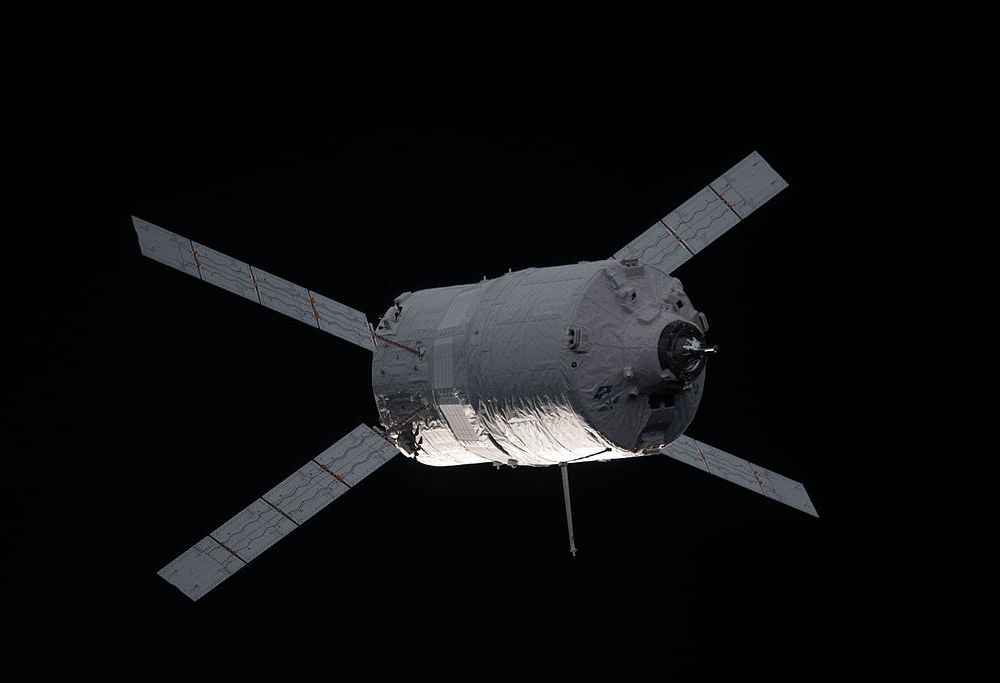 The imminent departure of Europe's Edoardo Amaldi unmanned cargo ship from the International Space Station (scheduled for 5:46 p.m. U.S. eastern time Friday) reminded us to follow up on our earlier post about Japan's Kounotori cargo ship.
That vehicle re-entered the atmosphere on September 14, and as promised, onboard cameras caught the disintegration of the pressure vessel as it broke up. Japanese space agency officials are still reviewing the data, but have released preliminary pictures of the debris. These two were taken at an altitude of 70 kilometers (photos courtesy JAXA / IHI Aerospace):
No cameras are onboard Edoardo Amaldi, but the same REBR instrument that flew on the Japanese ship will be collecting data on this breakup.
Kounotori's departure from the space station caused some tense moments. NASA astronaut Cady Coleman describes the scene in NASA Mission Control after the ship was released from the space station's robot arm, when it appeared that the schoolbus-size spacecraft was moving backward to collide with the arm.  The vehicle had to execute an automatic abort. Astronaut Suni Williams was watching from inside the space station:
hovered there for a little while, then seemed to want to come back to us – moved ever so slightly toward the ISS instead of drifting away.  We release her in a slightly lower orbit than us – which means she should be going faster according to orbital mechanics, which means she should have been moving away, and forward of us.  Instead she was drifting back toward us a little.  Well, the software in the system detected this as a "safety net/corridor violation" and sent an ABORT command.  As a result, she sped away from us at warp speed!  It was seriously like a Star Wars film.  She flew away so fast that we had a hard time tracking her on the camera.  Her name was Kounotori, meaning stork – so maybe she is like one of those heavy birds that take a while to get going, and then flies away at lightning speed.
It all turned out fine in the end. Here's video of the faster-than-normal getaway. Everything's moving pretty slowly until about the 4:38 mark, when Kounotori beats a hasty retreat.