How an F-15 Pilot's Life Was Saved by a Photographer
When danger is more apparent from far away.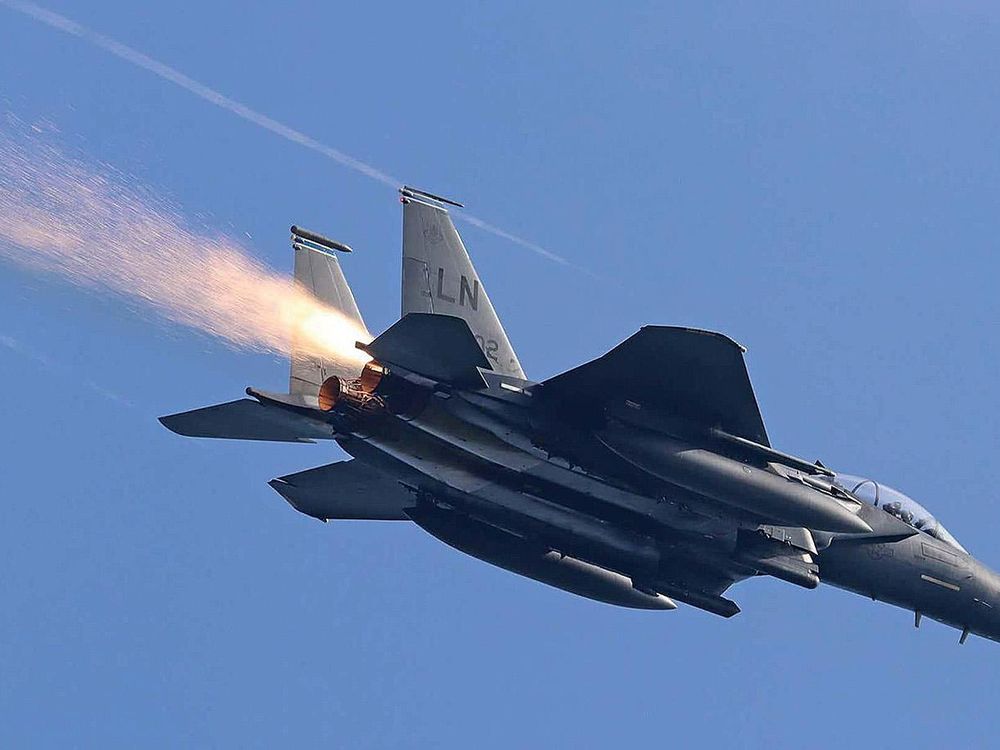 Planespotting is just a hobby for Ian Simpson, an aviation fan who lives in England. But for U.S. Air Force pilot Major Grant Thompson, it was a lifesaver. Last July 13, Simpson was in a favorite spot just outside the fence at RAF Lakenheath, home to the U.S. Air Force 48th Fighter Wing. As Thompson took off in his F-15E, Simpson was snapping photos and noticed a shower of sparks coming from the rear of the aircraft. As the fighter continued to climb, Simpson Googled the base, called the switchboard, and reached flight operations. "I said, 'Look, something is wrong with the plane, definitely. We've got lots of photographs of sparks coming out the back,' " Simpson, 56, told the Associated Press.
The tower informed Thompson of the situation, his wingman confirmed damage to one of the engines, and Thompson quickly returned to land. He had been unaware of the danger. "From our perspective, it was a normal takeoff," he said. Crediting Simpson for "100 percent saving my life," he presented the photographer with a cap and a 48th Fighter Wing insignia patch ripped from his own flightsuit.