The Ping-Pong Flight
Only two of the 41,000 balls dropped in 1936 have—so far—shown up.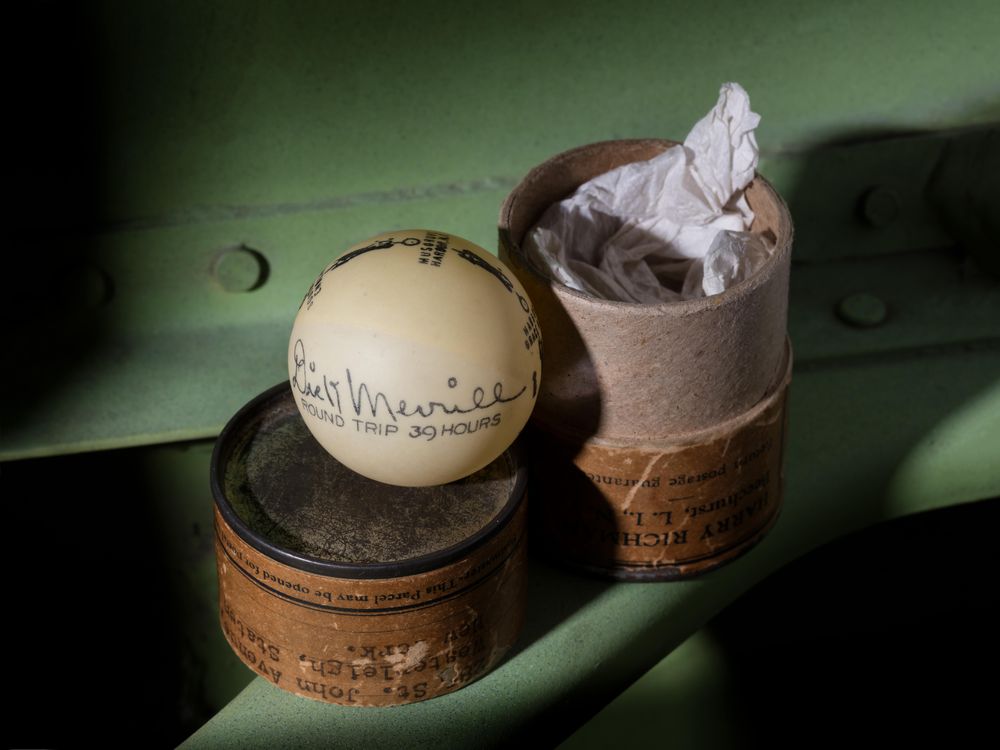 Where are all the ping-pong balls that aviation legend Dick Merrill stuffed in the wings of a Vultee V-1A on his historic 1936 transatlantic round-trip? Merrill and money man Harry Richman loaded the Vultee's wings with 41,000 ping-pong balls hoping that if they had to ditch in the vast Atlantic, the balls would keep them afloat. National Air and Space Museum docent Bob Kovalchik has one, given to him by his friend Harry Appleton before Appleton died in 2013. Appleton was a 20-year-old aviation junkie living on Staten Island when Merrill and Richman advertised the ping-pong balls for sale, and he sent away for one. On the website rb-29.net, Wayland Mayo, a B-29 pilot in the Korean war, mentioned that he owned another. To a second obvious question—Would it have worked?—NASM curator Bob van der Linden answers: Maybe. "It would have been like sealing the wings," he says, "but nobody had tried it before, and, as far as I know, nobody has since." Email us if you know the whereabouts of 40,998 ping-pong balls.