America by Air: The People Behind the Pilots
A new Museum gallery tells stories of the people who built the airlines. Here are the stories of the people who keep them running today.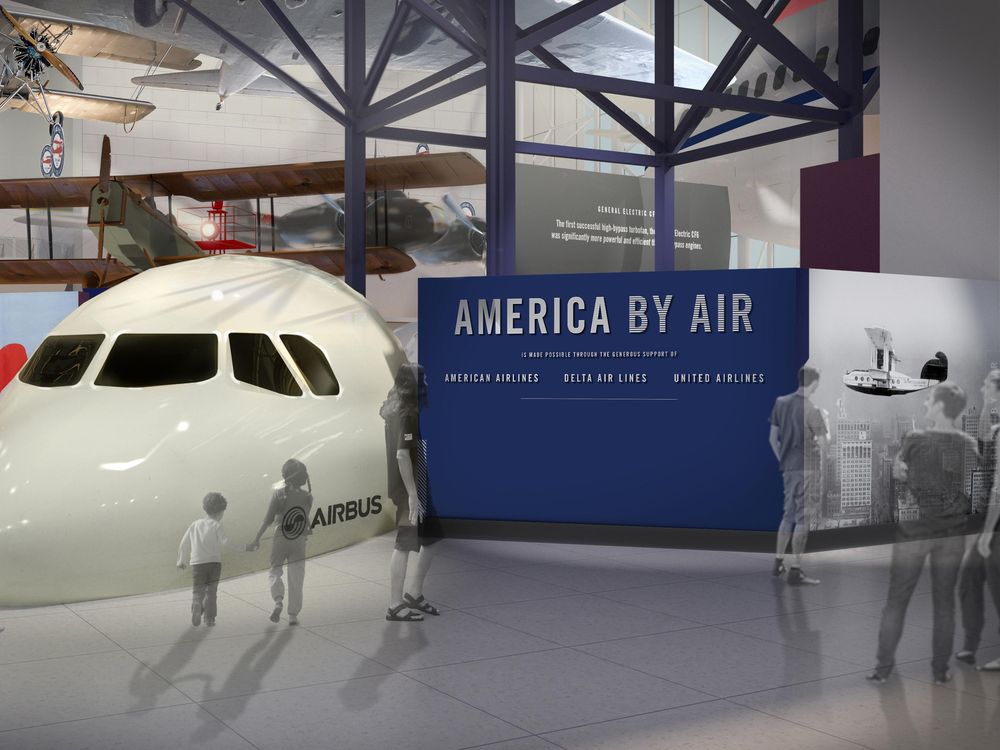 Most passengers are unaware that the pilots and flight attendants they encounter on a flight have a vast supporting cast working behind the scenes. Without these mostly invisible workers, flights would never get off the ground. Dozens of baggage handlers, operations managers, aircraft movers, station managers, aviation maintenance technicians, and other staff contribute to a process that they all hope works for passengers like a well-oiled machine.
On some days, a smooth flight will require as much creativity as it does by-the-book effort. When they see a kink forming in the line, airline employees have to use ingenuity to smooth it out, and that is why, these workers say, they love their jobs.
"When you see the magnitude of our team, you see it is all part of the orchestra," says Bea Wiggins, United's Interim Manager at the airline's hub at Washington Dulles International Airport and Managing Director of Customer Services. "We have to make sure everything is safe, efficient, dependable. It's about how we work together. It is when the customer truly needs you, and you are there for them. That's a good day."
Wiggins explains how their jobs mesh. "From when a customer enters the building and all through the airport, we ensure both employees and passengers have a safe environment," she says.
Customer service agents greet passengers as they enter the airport, help them check their bags, and direct them through security. Bags are routed to a system where employees ensure that the luggage gets on the right aircraft. The Station Operations Center assigns flights to departure gates, and the Move Team tows airplanes to the gates safely.
"We have teams of nine or 10 people readying the aircraft," says Wiggins. "Maintenance trouble-shoots any [mechanical] issues, as caterers and fuelers service the aircraft. Pilots and flight operations [personnel] do safety checks, and gate controllers ensure jet bridges are working. Meanwhile the de-escalation and resolution team troubleshoots problems that arise."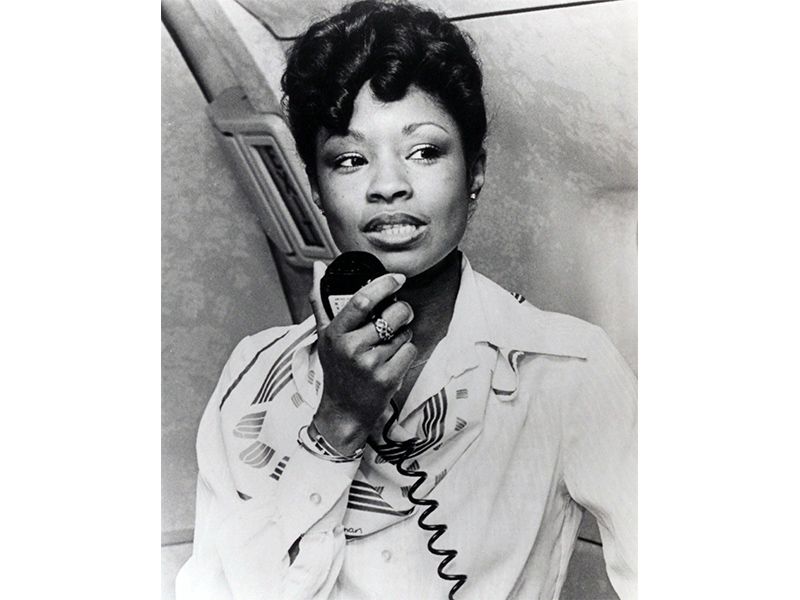 Brian Kerr, a member of the airline's Technical Operations training department, is responsible for keeping aviation maintenance technicians on the leading edge of their high-tech craft. He explained that maintenance workers no longer merely turn wrenches but—with the adoption of numerous advanced, big-data tools—are skilled technicians. Still, sometimes the humblest tool can put a wrong situation right.
Kerr remembers the day when a flight attendant who was a friend of his became pretty upset. She was struggling with the seat actuator on a first-class seat that didn't work.
"I offered to help," he says. "I used a galley knife to fix it. It was a real MacGyver moment. The passenger was so grateful he sent me a nice shirt from his company. It turned out he was the CEO."
Usma Johnson, a gate controller, wrangles aircraft and gates to obtain their most efficient use. She also ensures that any maintenance issues are resolved and that concourse facilities, gate areas, and lounges are in good order.
"It is definitely a game of chess—making sure the right tools and people are in the right place to manage the flow," she says. In ordinary times, when a pandemic is not interfering with operations the way it has over the last 10 months, as many as 68,490 passengers travel each day through Washington Dulles, which is serviced by 42 airlines.
Johnson enjoys problem solving. She remembers one incident when an aircraft scheduled for London couldn't take off because of maintenance issues, causing an overnight delay. She needed to find a substitute airplane, but no spares were available.
"I saw that there was a repositioning flight between New York and L.A., and I was able to use that aircraft for the London flight," she says. "That kind of little success makes you feel good."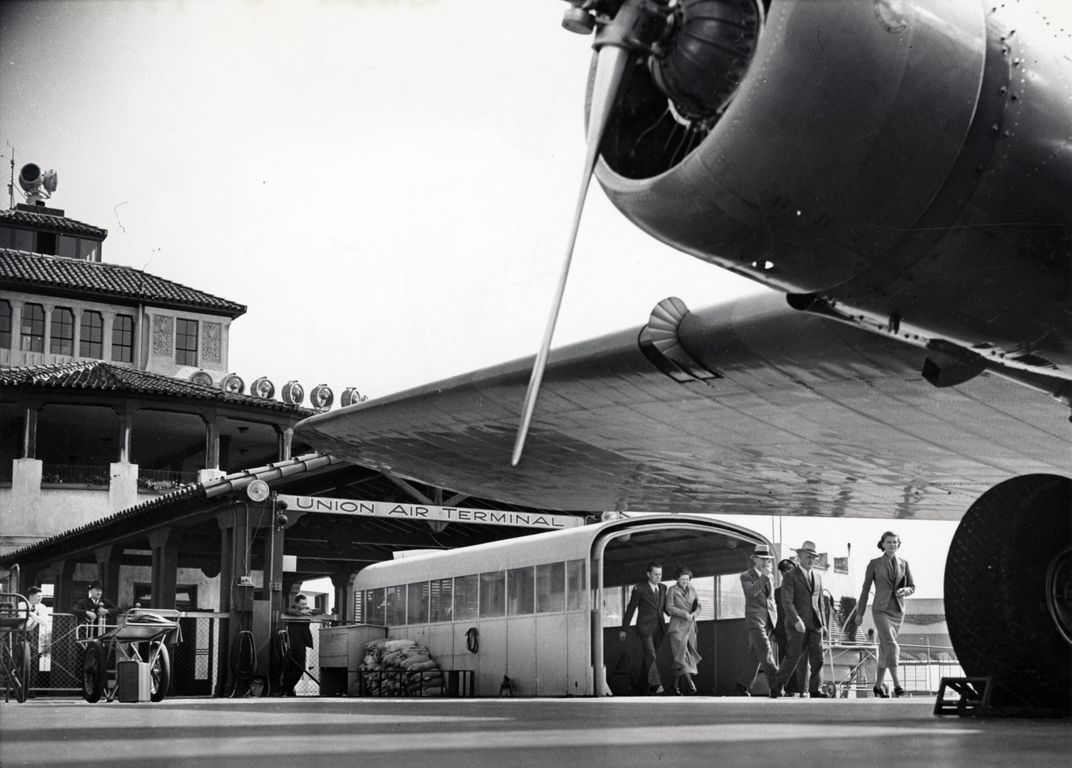 Jaqueline Dost is a 31-year United veteran who works today on what the airline calls the "Move Team." She says: "This is a very fulfilling career knowing you've helped connect people to the world and done the best you can to make everything run smoothly. Sometimes as a woman, the age I am, I have to pinch myself because I can't believe I get to do this."
As part of the Move Team, Dost, a nine-times grandmother, drives a United super tug that hauls multi-ton aircraft from gate to gate, to remote parking positions, and in and out of maintenance bays.
Information technology—United Airlines uses the Real Time Stance messaging system—keeps all players in the decision-making and problem-resolution loop. Features from the system are also part of the United App allowing passengers to track their bags and their aircraft. One of the most important Real Time Stance features is the Connection Saver.
"Connection Saver tells us where customers are coming from and where they're going, the distance between gates, and how long the bags will take to transfer," says Johnson. "That helps us recommend holding a flight and [figure out] how that will impact operations down the line."
"There is something about working at an airport," says Wiggins. "Something is always happening."
Kerr says: "Once you get into aviation you never leave. We have so many 25- to 30-year employees because we have changes and challenges that inspire us to keep learning. Your role in fixing an airplane and realizing that aluminum tube will soon be 30,000 feet in the air carrying mothers, fathers, kids, and grandmothers is awe inspiring."
The technology of commercial aviation is impressive, but it's the people that make it work.
America by Air is made possible by the support of these founding donors: American Airlines, Delta Air Lines, United Airlines, Alaska Airlines, JetBlue, Frontier Airlines, Hawaiian Airlines, Spirit Airlines