Paul Spudis (1952-2018)
One of the world's leading lunar scientists, he was also a fierce advocate for space exploration.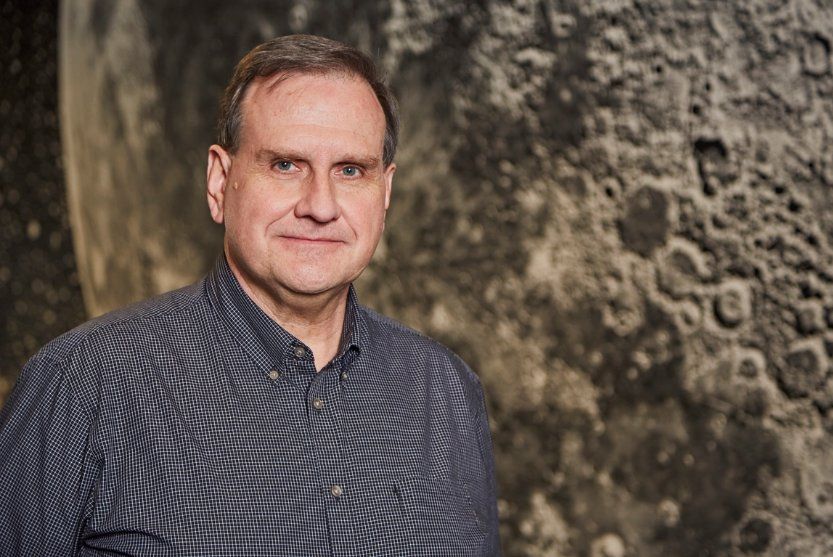 We've lost a good friend and valued contributor, Paul Spudis, who passed away on August 29 after a battle with lung cancer. He was 66.
Not only was Paul a giant in the field of lunar science, he was a one-person "Moon Underground" at a time when NASA and most of the space community had turned away from lunar exploration. Eloquent and energetic in his arguments, cranky at times but always given to wry humor, Paul spent the last decade lobbying publicly for a return to the Moon when almost no one else was.
As a senior staff scientist at the Lunar and Planetary Institute in Houston, he was an investigator on the Clementine and Chandrayaan-1 lunar missions. More recently, he served as chief scientist for Moon Express, one of several companies now spearheading a U.S. return to the lunar surface with small, commercial landers.
But it was Paul's advocacy that may have mattered most. In books, speeches, and hundreds of postings to his "Once and Future Moon" column on this site, he laid out the case for a methodical approach to solar system exploration, starting with the Moon as a source of water and other natural resources that could be used to help create a true space economy. His and colleague Tony Lavoie's architecture for lunar exploration, starting with robots, still stands as one of the most sensible takes on the subject.
In fact, their plan is pretty close to the path NASA is now pursuing, and Paul deserves no small amount of credit for that. The agency's new administrator, Jim Bridenstine, broke the sad news of his death yesterday to the NASA Advisory Council, then proceeded to spend the better part of an hour talking excitedly about the proposed U.S. return to the Moon.
I'm thinking Paul Spudis would have been pleased.