Undistinguished in Combat, This Mustang Became More Famous as a Racer
Stunt pilot Paul Mantz's speedy P-51, Excalibur III.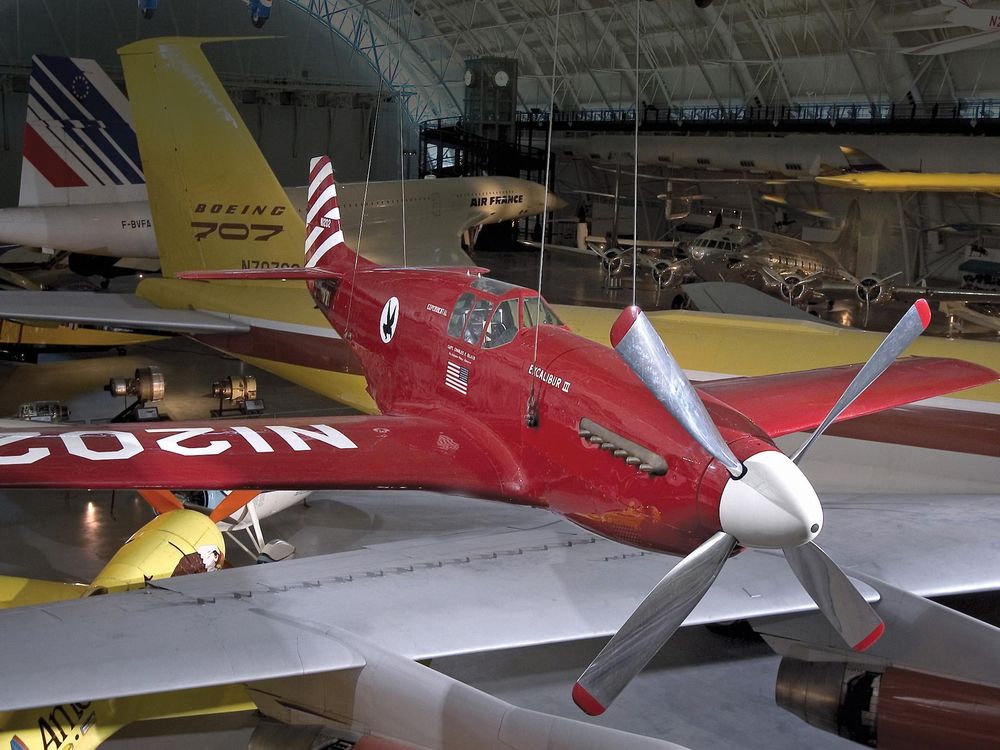 The long-haul fighter and bomber escort that helped the Allies achieve air superiority in the final year of World War II didn't stop making aviation history when the war ended. This Mustang's record-breaking achievements came after it had done its duty. A. Paul Mantz—the movie stunt pilot and air racer who bought it and christened it "Blaze of Noon"—converted its wing into a giant gas tank so he could compete in the cross-country Bendix Air Race without stopping to refuel. He took first place at Bendix in 1946 and '47, and set speed records in the latter year.
Charles F. Blair, the pilot who bought the modified Mustang from Mantz, had an even bigger goal in mind: a solo round-the-world speed record. He renamed the airplane "Excalibur III," after the flying boat he had piloted for American Export Airlines. The Korean War prevented Blair from crossing Asia in a civilian warbird, however, so in January 1951 he settled for a seven-hour, 48-minute New York-to-London hop, a record that still stands for reciprocating-engine aircraft. Four months later, he claimed an even more notable record, flying from Bardufoss, Norway to Fairbanks, Alaska in 10 hours, 27 minutes, proving that a pilot could cross the North Pole using "sun lines" for navigation where a magnetic compass could not be trusted. The achievement compelled U.S. defense planners to make provisions for potential air strikes from the north.