Our Favorite Children's Books of 2012
The year's best aviation- and space-themed books for young readers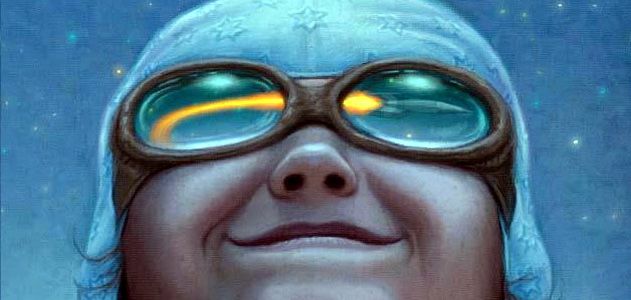 For this holiday season, here's our roundup of air- and space-themed books for children and young adults, all published in 2012. The subjects include everything from fantastical flying dinosaurs to the first lunar landing to young British spies during World War II. The age categories at the end are suggested by the publishers, but the reading level of the individual child should be taken into account.
Dinosoaring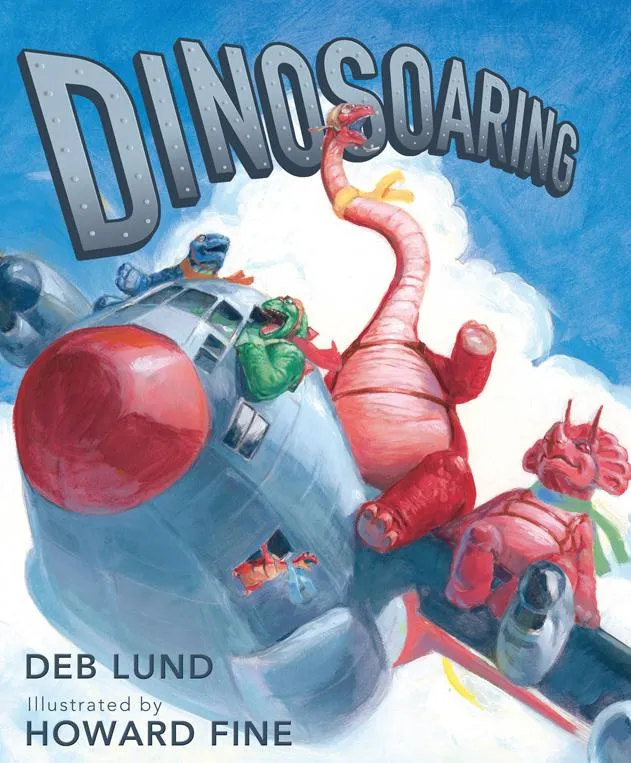 By Deb Lund, illustrated by Howard Fine.
Harcourt, 2012. 40 pp., $16.99.
Everyone's favorite Dinocrew takes to the skies (after conquering land and sea in All Aboard the Dinotrain and Dinosailors) in a delightful airshow adventure. Gouache and watercolor illustrations compliment the clever text: The other airplanes give them room, / And dino showoffs zip and zoom. / Their moves are quick, exquisite, tight. / "We're like the dinobrothers Wright!" Our favorite title for the youngest readers. Ages 4–8.
Zoom, Rocket, Zoom!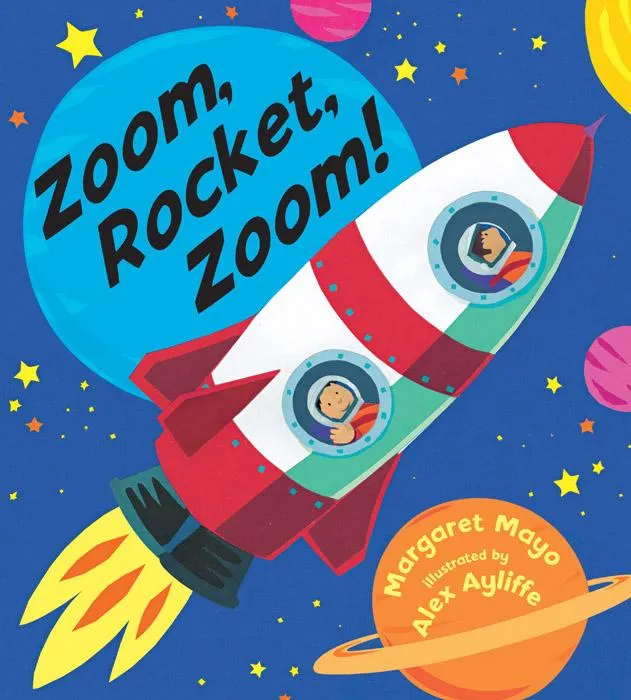 By Margaret Mayo, illustrated by Alex Ayliffe.
Walker & Company, 2012. 32 pp., $16.99.
Rockets, astronauts, space shuttles, and more: This brightly colored book lets the littlest readers know what each — human, robot, or spaceship — is capable of: When night has come and the moon shines bright, / reflecting back our sun's great light — / explore the stars and search the sky, / and watch for satellites gliding by! Ayliffe's cut-paper collages are a standout. Ages 3–6.
Falcon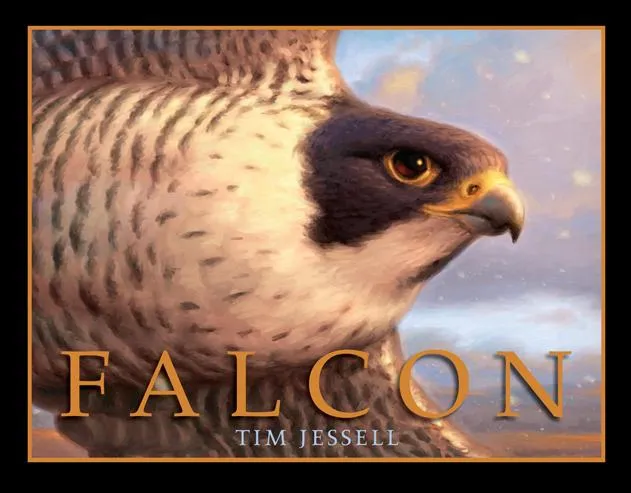 Written and illustrated by Tim Jessell.
Random House, 2012. 40 pp., $17.99.
A young boy imagines what it would be like to be a falcon, riding the north wind high above rocky cliffs and crashing waves — even swooping down upon a cityscape, astonishing crowds of usually blasé New Yorkers. Jessell's beautiful paintings and simple text make this title a winner. Ages 3–6.
Eight Days Gone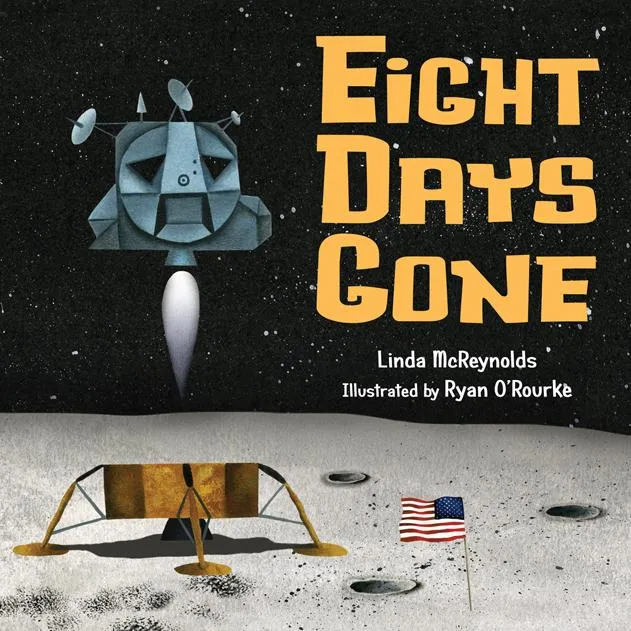 By Linda McReynolds, illustrated by Ryan O'Rourke.
Charlesbridge, 2012. 44 pp., $7.95.
From blastoff to splashdown, this rhyming book set in 1969 celebrates Apollo 11 and the first lunar landing: Hundreds gather. / Hot July. / Spaceship ready — / set to fly. O'Rourke's flat oil-on-board illustrations give this title a delightfully retro feel. Ages 5–8.
You are a Star!
By Michael Parker, illustrated by Judith Rossell
Walker, 32 pp., $16.99
An introduction to astronomy for very young readers. Before she goes to sleep, a young girl takes a trip from her bedroom window into the sky, past the moon, and through the universe: It may be dark out here, / but the sky is not all empty and black. / Look. More stars than you can count / on all your fingers and all your toes. Rossell's winsome illustrations (made with celestial maps, rubber stamps, and acrylic paints) hit the mark in this gentle bedtime story. Ages 4-8.
A Biplane and Her Boy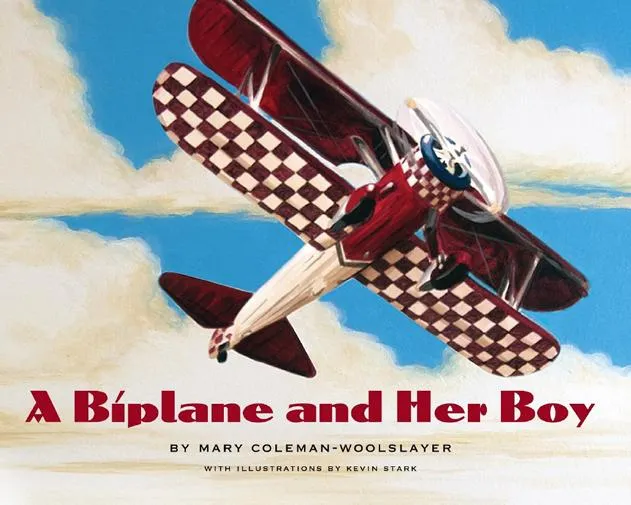 By Mary Coleman-Woolslayer, illustrated by Kevin Stark.
Tigermoth, 2010, 2012. 48 pp., $24.95
Betty Lou — an old Stearman biplane — sits idle in a lonely Texas hangar, "her once beautiful radial engine…a nesting place for sparrows." As she remembers training airmen for combat, daring crop dusters, and graceful aerobatic pilots, her thoughts return to one special pilot. Will she ever see him again? An aviation glossary and Stark's realistic portraits of Betty Lou's checkerboard paint scheme add to this sweetly nostalgic tale. Ages 6-12.
Zephyr Takes Flight
Text and illustrations by Steve Light.
Candlewick Press, 2012. 40 pp., $16.99.
Zephyr loves everything about airplanes, and when a paper airplane leads her to a secret doorway behind her dresser, she discovers a "wondrous place" filled with flying machines, drawings, and maps. There Zephyr flies a fantastical airship, and meets Rumbus, the only pig of his clan who can't fly. After some exciting aerial adventures, Zephyr returns home in time for a pancake breakfast.
Ages 4-7.
Out of This World: Poems and Facts About Space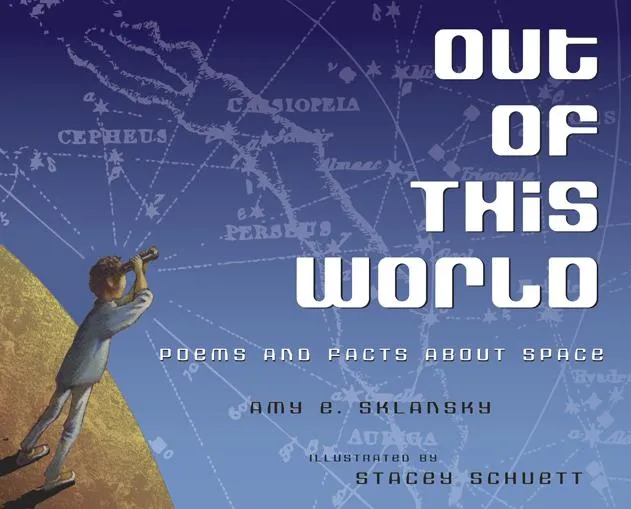 By Amy E. Sklansky, illustrated by Stacey Schuett.
Knopf, 40 pp., $17.99.
Simple rhymes for young readers are combined with factual sidebars aimed at older children. Engaging questions ("What would you pack for the moon?") encourage further discussion between child and parent. Ages 5-9.
Bartholomew Biddle and the Very Big Wind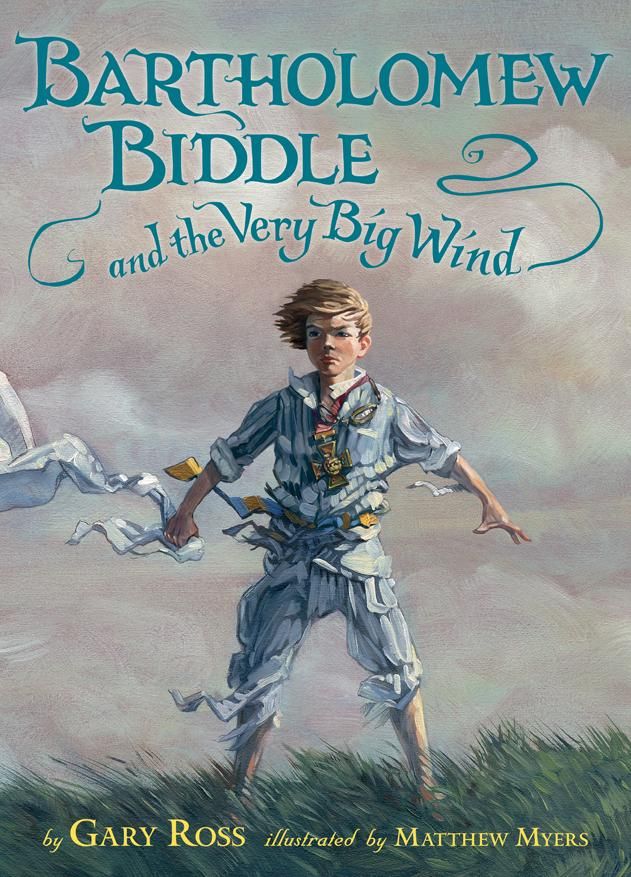 By Gary Ross, illustrated by Matthew Myers.
Candlewick Press, 2012. 96 pp., $17.99
Ten-year-old Bartholomew makes the most of "the granddaddy of winds" by grabbing a bedsheet and jumping out his bedroom window. Using his sheet as a combination parachute/glider, Bartholomew spends time with some pirates ("They were snarling and sneering / and laughing and grinning. / One had a parrot, / and that's just the beginning"), then rides the air currents to a land of "gray, blueish haze," where everyone follows the rules. He makes a friend — Densmore Horatio Pool — but the boy is afraid to break the rules, and Bart sails on alone. His bedsheet now tattered, Bart descends into a canyon peopled with lost aviators — including a woman named Amelia. Will they ever escape? Perhaps all it takes to succeed is a little self-confidence and some friends. Ross's (director of The Hunger Games) engaging debut is one to note. Ages 6-10.
I, Galileo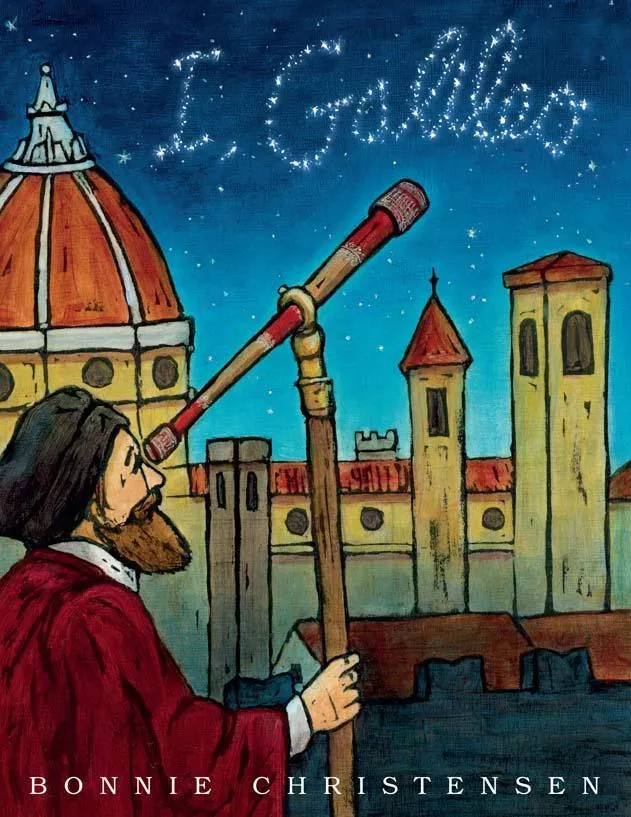 Written and illustrated by Bonnie Christensen.
Alfred A. Knopf, 2012. 40 pp., $17.99.
An aging Galileo Galilei, sentenced to house arrest for the heresy of declaring that the Earth revolves around the sun, reflects upon his life and scientific discoveries. The author includes an appendix listing the Italian astronomer's experiments, inventions, and discoveries. Lush gouache and oil paintings — styled to look like woodblock prints — add to this inspired biography. Ages 8–12.
Martha Speaks: Space Dogs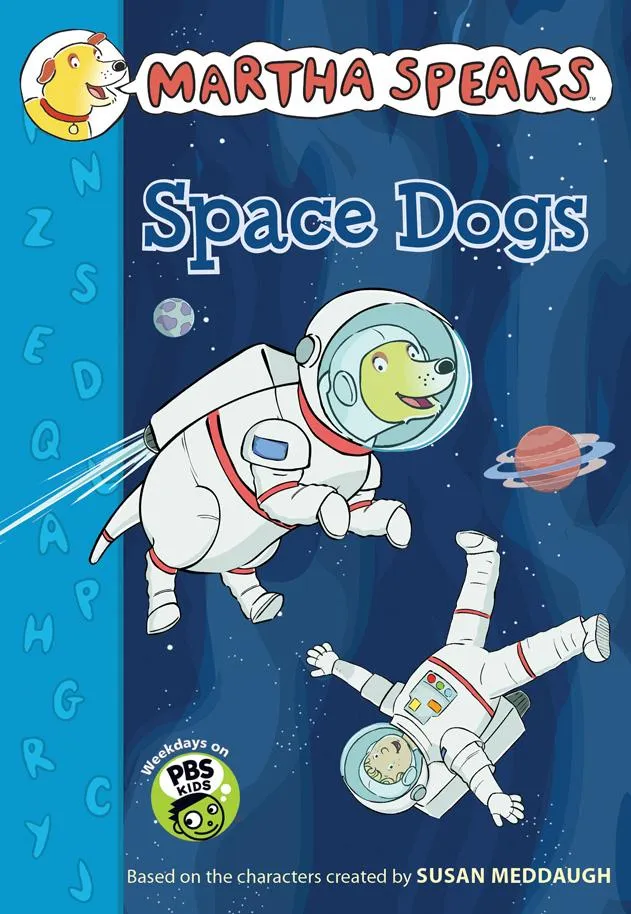 By Susan Meddaugh.
Houghton Mifflin Harcourt Books, 2012. 92 pp., $14.99.
In the latest installment of Martha Speaks (seen on PBS Kids), the chatty canine helps humans Helen and T.D. with their class project about the solar system — evading pesky space cats and their radioactive hairballs along the way. Ages 6-9.
Racing the Moon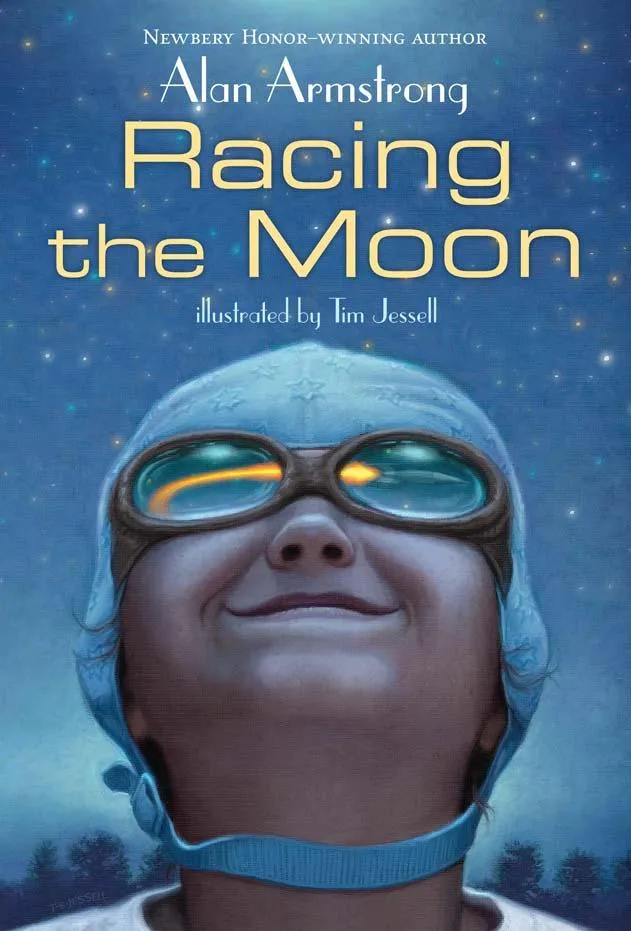 By Alan Armstrong, illustrations by Tim Jessell.
Random House, 2012. 224 pp., $16.99.
It's 1947, and 11-year-old Alexis and her reckless older brother, Chuck, are obsessed with space. They have a "moon station" tree house, are interested in radar, and plan to build their own rockets. When Captain Ebbs, an Army scientist and descendant of Captain John Smith, moves next door, she encourages the pair's scientific interests — even introducing them to German rocket scientist Wernher von Braun — and takes them on a sailing trip toward Wallops Island, Virginia, to watch a rocket launch. Excerpts from John Smith's journals, woven throughout the story, draw parallels between the two adventures. Ages 8–12.
172 Hours on the Moon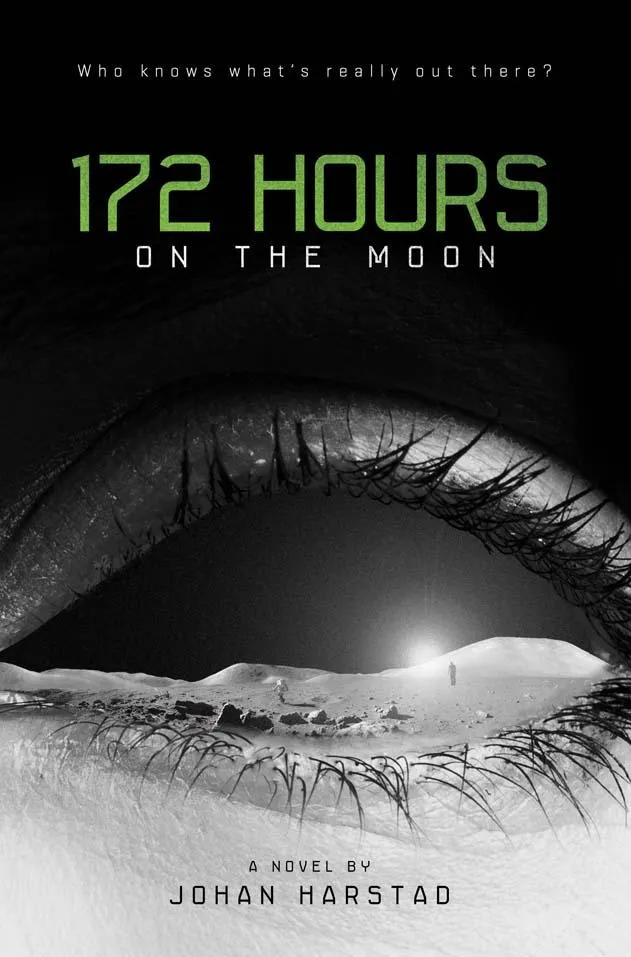 By Johan Harstad, translated from the Norwegian by Tara F. Chace.
Little, Brown, 2012. 358 pp., $17.99.
NASA returns to the moon in 2019, and to stir up public interest, three teenagers (from Norway, Japan, and France) are selected to travel along with the crew for a week-long trip to the lunar surface. Unfortunately, things aren't what they seem, and the terror begins shortly after their arrival at the long-abandoned DARLAH 2 moonbase. (Harstad's science fiction/horror novel, first released in Norway in 2008, won Norway's Brage Prize for children's literature.) Ages 12–up.
Miracle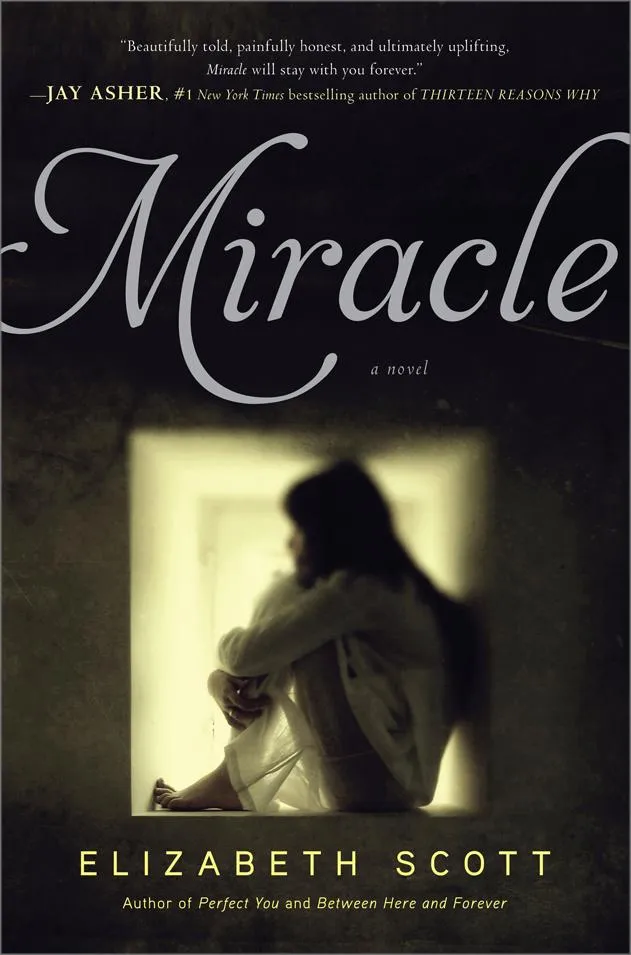 By Elizabeth Scott
Simon Pulse, 224 pp., $16.99
Megan Hathaway used to be normal — a typical high school senior and avid soccer player returning from summer camp. But after a terrible airplane crash — of which she's the sole survivor — she's labeled a "miracle" — and no one (not her parents, teachers, or friends) seems to recognize she's suffering from terrible guilt and post-traumatic stress disorder. Things start to get very slightly better when Margaret, a nurse who served in Vietnam during the war, recognizes Megan's symptoms, and when Megan's hunky teenage neighbor (who is dealing with his own demons) encourages her to talk.
Ages 14-up.
Losers in Space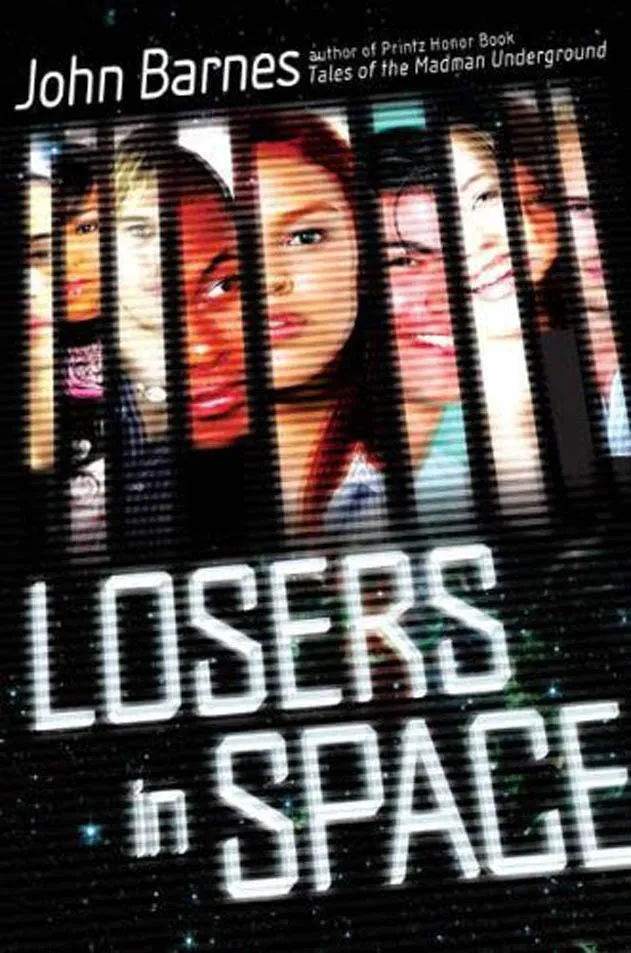 By John Barnes.
Viking, 448 pp., $18.99.
In 2129, no one has to work for a living. Everyone receives a stipend, and robots produce nearly all goods and provide almost all services. The only areas for humans to excel are in the arts, athletics—or as a professional celebrity. So it makes sense that a group of teenagers decide, as a stunt to improve their celebrity chances, to stow away on a spaceship to Mars. The only problem? One of the teenagers is a psychotic. Ages 14-up.
Violins of Autumn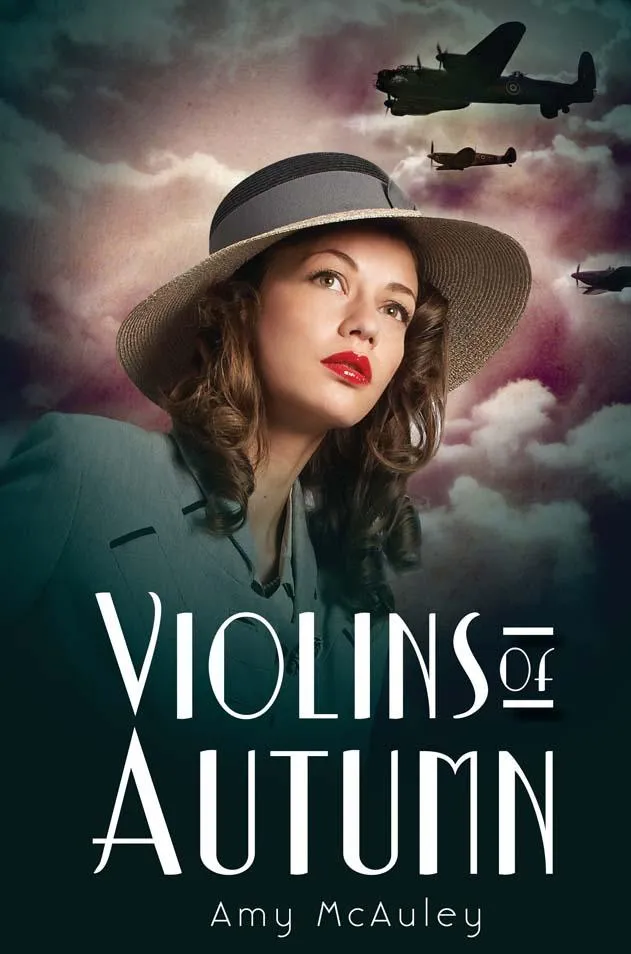 By Amy McAuley.
Bloomsbury, 2012. 336 pp., $16.99.
In May 1944, 17-year-old Betty is determined to do her part to defeat the Germans, and becomes part of a group of young Englishwomen — fluent French speakers all — who parachute into occupied France to help the Resistance. As "Adele Blanchard," Betty gathers intelligence and works as a courier — and helps lead a downed American pilot to safety — while dodging the Gestapo. Ages 12–up.
Apollo's Outcasts
By Allen Steele.
Pyr, Prometheus Books, 2012. 311 pp., $16.95.
Sixteen-year-old Jamey Barlowe has always used a wheelchair; he was born on the Moon, and his body can't manage Earth's gravity. But when Barlowe and five other teenagers are sent to the Moon to escape a political coup led by the American vice president, he's able to walk for the first time in his life. As a result, Barlowe joins Lunar Search and Rescue, also known as the Rangers, just in time to fight off a military invasion. Ages 12–up.
Code Name Verity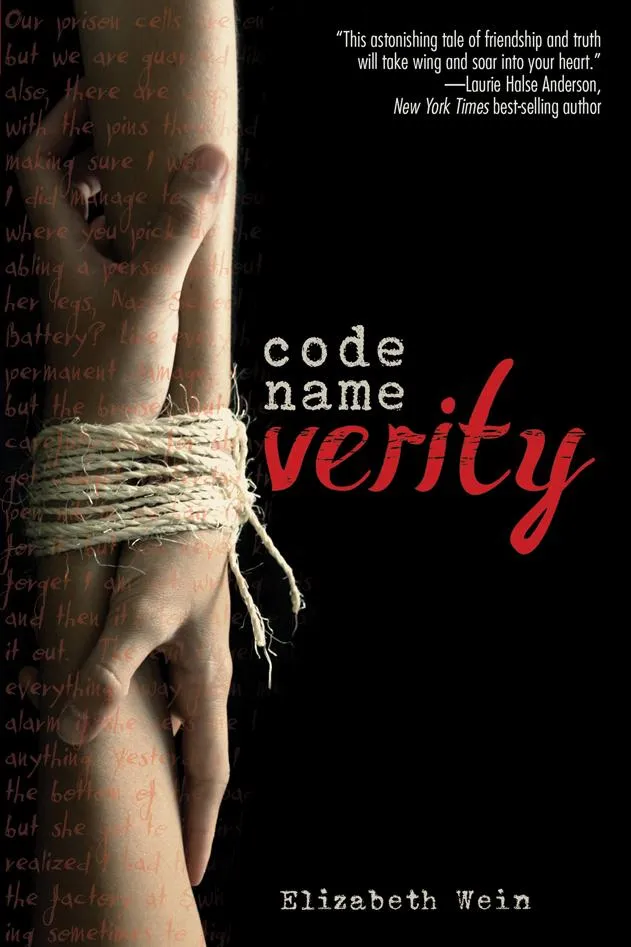 By Elizabeth Wein
Hyperion, 343 pp., $16.99
Very simply, the best Young Adult novel we've read all year. Our advice: Ignore the bizarre cover art, and plunge into the wonderful story. While the storyline may seem similar to Violins of Autumn, Wein takes her novel to an entirely different level. We can't say much without giving away the plot, but the story begins with a young female spy captured by the Gestapo during World War II, who is forced to write a confession. Within her confession — written on various scraps of paper given to her by her captors — we learn about Maddie, the young woman's best friend and an Air Transport Auxiliary pilot. Sure to become a classic. Ages 14-up.