This Is the Only Flying YL-15 Scout in the World
And what, you ask, is a YL-15 Scout?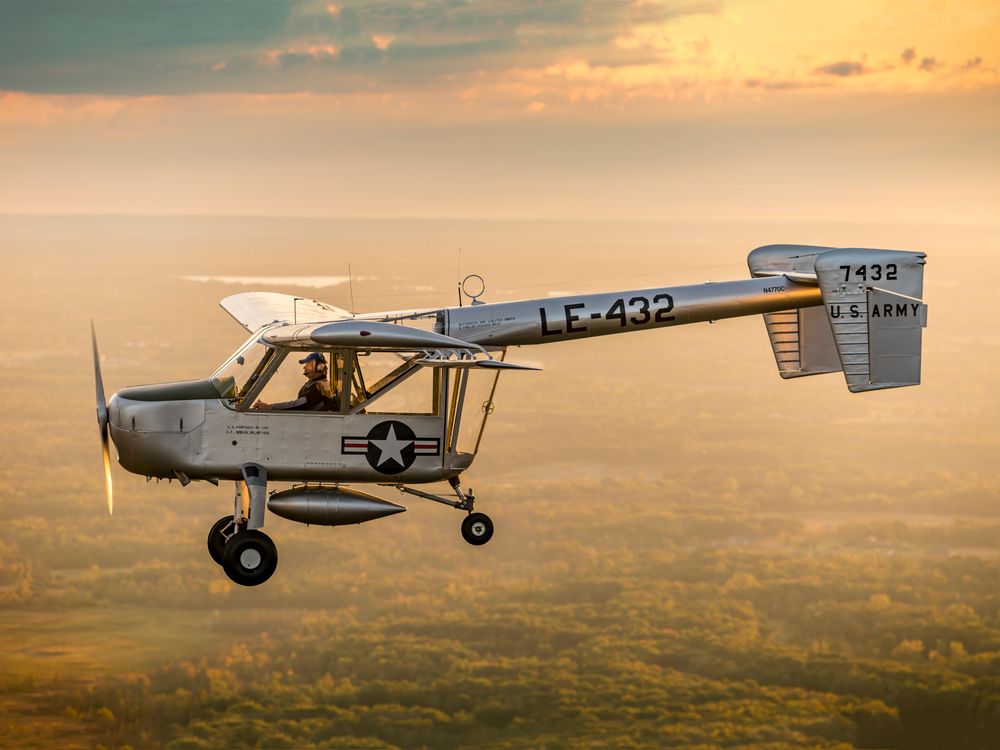 Nine years after the end of World War II, Keith Brunquist's father, Norm, took him out to an airstrip near their Anchorage, Alaska home and showed Keith, who was nearly three years old, a Boeing YL-15 Scout.
Sixty-three years after his first glimpse of the odd little airplane, Keith landed the fully restored Scout at the world's biggest gathering of aircraft: the Experimental Aircraft Association's 2017 AirVenture in Oshkosh, Wisconsin. By the time the show was over, the YL-15 was recognized as the grand champion for post-World War II warbirds. In addition, Keith's workmanship in restoring the Scout earned him a Gold Wrench award.
When Norm acquired the YL-15, he already knew quite a bit about its background. During the war, the U.S. Army learned the value of small airplanes that could take off and land almost anywhere, drop dispatches, direct artillery fire and airstrikes, and transport personnel.
Most of the "L-Birds" (L for liaison) were compromises adapted from pre-war civilian designs. After the war, the Army wanted an airplane designed specifically for the liaison mission. Boeing responded with the XL-15.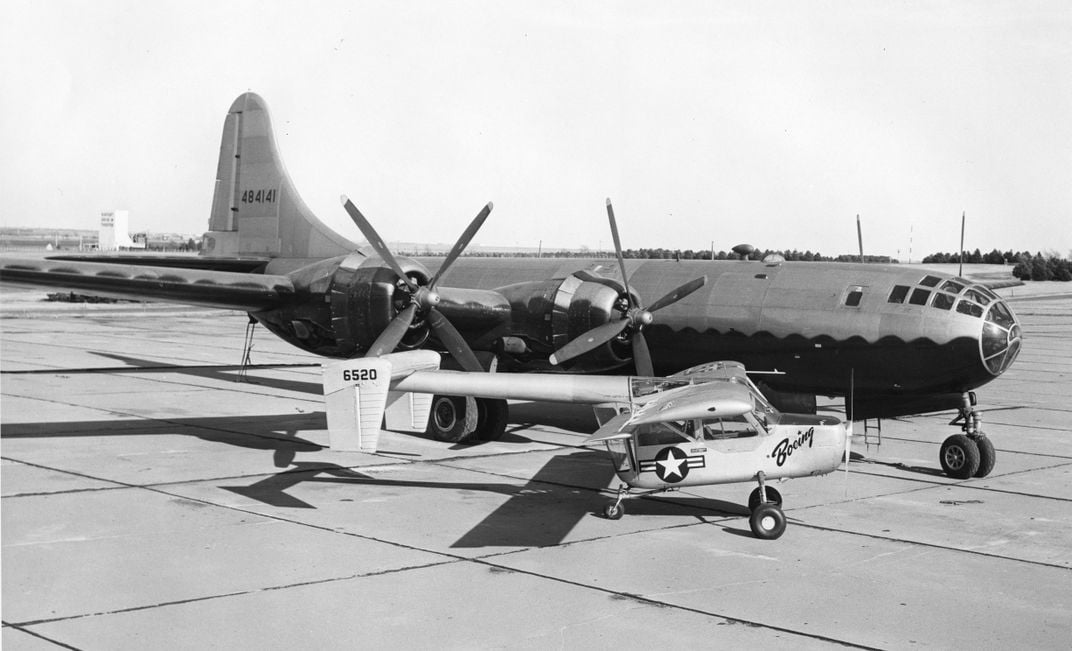 The unusual aircraft is a great example of how function can determine form. Almost nothing about the airplane looks conventional. The fuselage, which resembles a blimp gondola turned backward, is just big enough to hold two people in tandem—and a tiny 125-horsepower Lycoming engine. The wings span 40 feet and sport huge flaperons, with spoilers on the upper wing surfaces for good measure. The observer can face forward or aft, looking through an array of windows, which afford a view of the landscape uninterrupted by the tail, attached to a thin boom reaching back from the top of the aft fuselage. For versatility, the landing gear can be fitted with floats or skis.
Between 1946 and 1949, Boeing manufactured two XL-15 proof-of-concept prototypes and 10 pre-production YL-15s. These aircraft demonstrated exceptional slow flight and short-field capabilities, but when the Army decided to buy the more conventional Cessna L-19, the Boeing fleet went to Alaska's branch of the U.S. Fish & Wildlife Service.
As a Fish & Wildlife mechanic, Norm had worked on them for the brief period they were stationed in Alaska. Something about the strange airplane appealed to him. So much so, that when YL-15 47-432 (the last one built) came up for auction in Pierre, South Dakota in 1954, Norm bought it. He flew it home via Oregon and Washington state—a long way in a very slow airplane. (The Scout cruises at 100 mph.)
In preparation for the Army contract that never came, Boeing had manufactured lots of spare parts. Norm bought them all—for $25. He also acquired the YL-15 type certificate and the remains of two wrecked -15s. After making his last flight in the Scout on October 15, 1966, Norm parked it in his front yard, which was situated on the east shore of Alaska's Lake Spenard. He fully intended to recondition the aircraft. Life, however, has a way of interfering with intentions, and the airplane sat in the front yard until Norm died in 1994.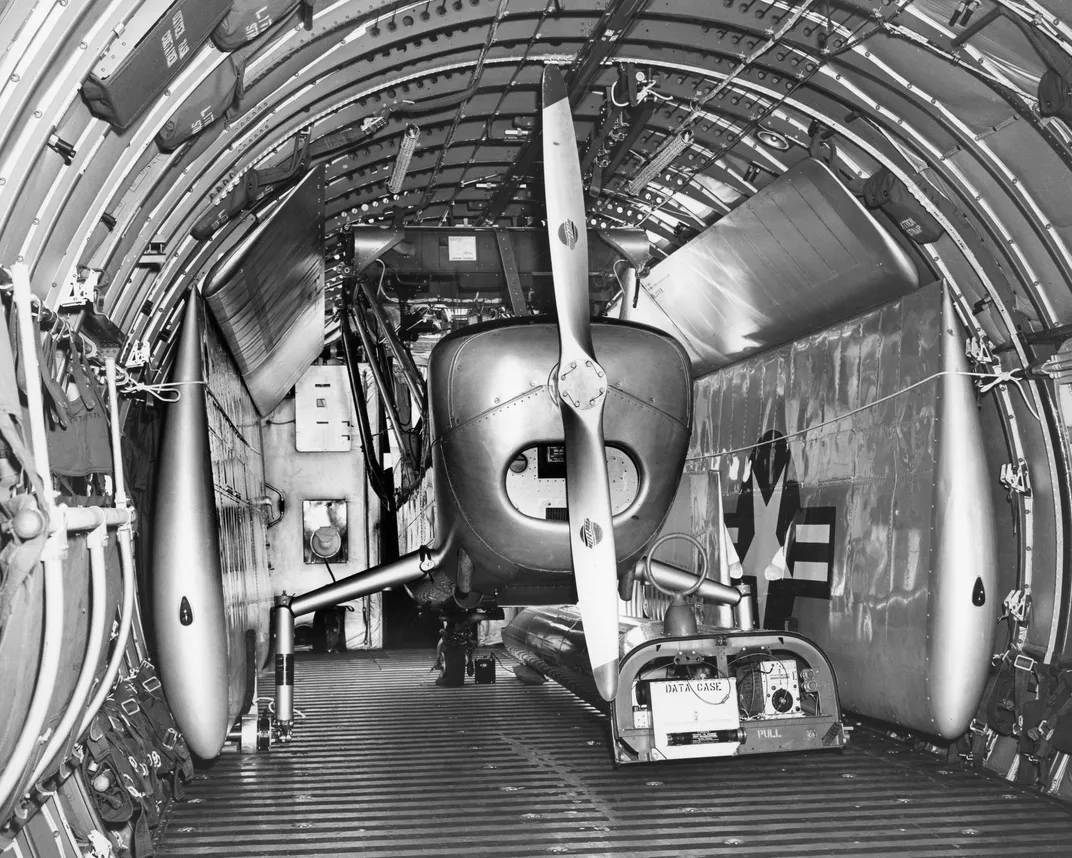 Nine years later, Keith decided to fulfill his father's dream. He pulled the badly deteriorated airplane into his shop in Wasilla and began a restoration that spanned 13 years. "My wife Kathy, my brothers, and many friends worked with me," says Keith. "But I spent a lot of time alone. Then I met Brian Porterfield [an airline pilot who is also an experienced airframe-and-powerplant mechanic]. He came out to see my project, and for the next one and a half years whenever I was there, he was there. It made all the difference in the world, having that skill and encouragement during long nights in the shop."
Rigging the cables controlling the flaperons, spoilers, and rudders was the biggest challenge. "Boeing's Field Erection and Maintenance Manual [provided us with] the cable tensions," explains Keith. "Some of those cables were spec'd for 90 pounds, which is a pretty good approximation of a guitar string. The spoilers were especially difficult—they had to sit completely flush with the top of the wing when the stick was in neutral, otherwise the airplane would try to turn continuously."
Porterfield made the first post-restoration flight. He then put Keith through four intense hours of re-currency flight training in a Piper PA-18 Super Cub. On July 28, 2016, Keith finally soloed the airplane he had first met at age two and a half.
"The Scout has a very comfortable and well laid-out cockpit," says Keith. "Its slow flight handling is impeccable. It has a full-power, full-flap stall speed of 18 mph! When I fly it solo, it gets airborne at 20 mph indicated airspeed. Short of a helicopter, I don't think a better observation platform has ever been designed for forward air control and liaison work."
Keith and Porterfield decided to introduce the YL-15 to a larger audience. Since the Scout was designed to be transported by truck, which is almost as fast as the Scout, Keith stuffed the airplane into a 24-foot box truck and drove 3,125 miles from Wasilla to his friend Pat Harker's warbird restoration shop in Anoka, Minnesota. After two long days of reassembly—"The Boeing sales brochure says a five-man crew can assemble the airplane in something like 45 minutes," says Keith. "Complete fantasy!"—he took off for the 300-mile trip to Oshkosh, accompanied by Harker in Harker's Stinson L-5. Once there, the YL-15 created a minor sensation. It's possible that in a crowd of thousands, there was nobody who'd ever seen one fly.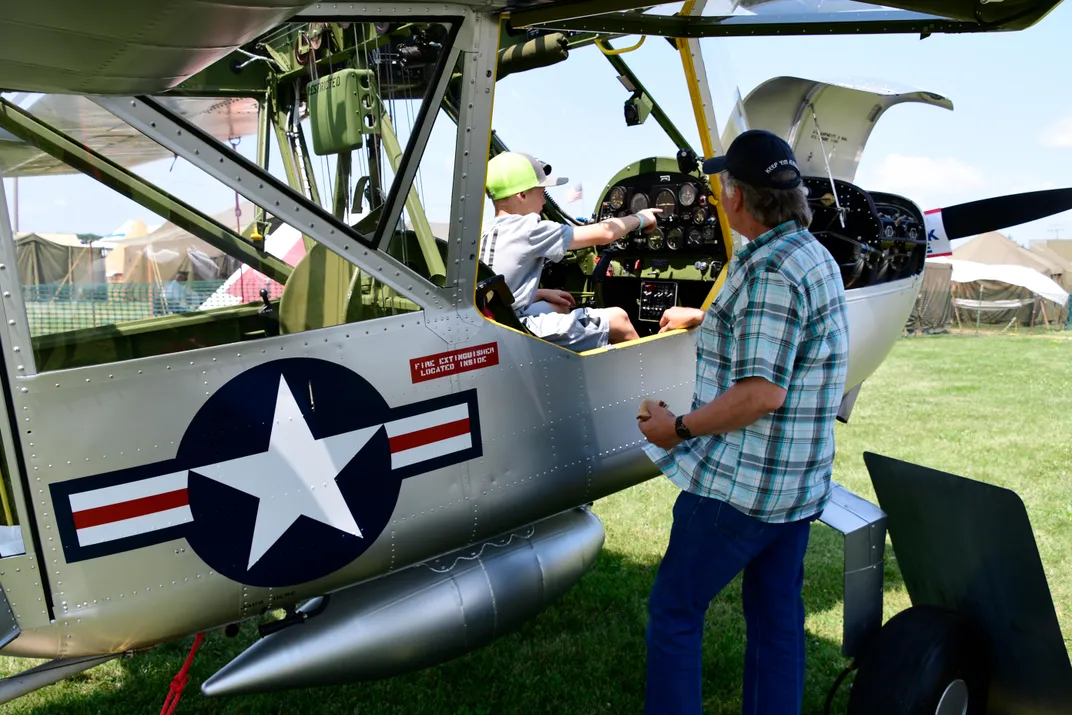 What's next for the Scout? Keith's not sure. "Who knows how many of these airplanes might fly again?" he says. "Mine is the only one flying now, but Pat Harker has the remains of one XL-15 and three YL-15s.
"As for me, it's time to find a good home for mine," he says. "I've accomplished my goals. I've honored my parents by restoring an airplane that was a big part of their lives, and I've had a chance to fly an unusual aircraft that I first saw when I was two years old."