The Olympic Torch in Space
The most remote stop on the road to Sochi
Considering Russia's size, it's no surprise that the Olympic Torch relay for this year's winter games in Sochi has covered a lot of territory. Cosmonauts Oleg Kotov and Sergey Ryazanskiy even carried the torch—unlit, of course—outside with them on a spacewalk last November, a stunt that got them a lot of attention, even though the video released at the time was fairly low quality (see below for high-def scenes).
For Kotov, who's currently on his third tour aboard the International Space Station, it was a kind of culmination.  He had been on the station back in 2007 when Sochi was chosen for the 2014 games, and in the years since, cosmonauts (as well as Earth-imaging satellites) have made a point to photo-document the Olympic site's transformation from a Black Sea resort to a village for athletes.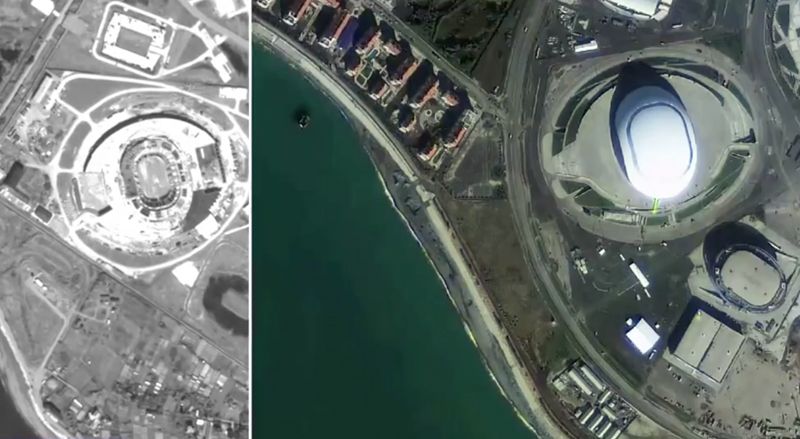 This Russian-language TV report produced by the Roscosmos space agency also shows scenes from a mini-relay staged by Russian, European, and US astronauts inside the station last fall, plus a few glimpses of another celebrity torchbearer—Valentina Tereshkova, the first woman in space.