November Book Club Selection: My Dream of Stars
Space traveler and entrepreneur Anousheh Ansari will discuss her book and answer questions online from November 15 to 19.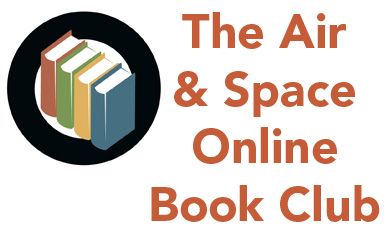 This month's book club pick is My Dream of Stars: From Daughter of Iran to Space Pioneer, by space traveler, entrepreneur, and philanthropist Anousheh Ansari with author Homer Hickam.
Ansari (read our 2007 interview) is the world's first female commercial spaceflight explorer: She spent eight days aboard the International Space Station in 2006. She was also the principal sponsor of the Ansari X-Prize that led to the first commercial space flight by SpaceShipOne in 2004. Hickam, an Air & Space contributor, is the author of the New York Times bestseller Rocket Boys.

The authors will be answering questions online during the week of November 15 to 19. Use the form below to submit your questions or comments on other posts.
The following excerpt is from the chapter "At Home Among the Stars."
Some of my favorite places are Paris, Star City, the Hawaiian island of Kauai, Cinque Terre on the Italian Riviera, and Yosemite National Park. But I must tell you my favorite place of all is the International Space Station, and in particular my little nook in the Unity airlock attached between the FGB and the Service Module. I was in heaven there because I could play my favorite music and think of my favorite times, all the while enjoying the majesty of soaring over the whole Earth. Within a day, the space station had become a very dear place to me, a place I savored and never really wanted to leave. If it was not for Hamid [Ansari's husband] and my family, I would have gladly signed up to stay another six months, six years, perhaps the rest of my life. This is how much I loved being in space.
The best part was at night when I could see the stars. They were simply unbelievable. It was as if someone had spread diamond dust over a black velvet blanket. When I was supposed to be sleeping, I put my head to the window and stayed there until the coldness of the glass gave me a headache. As I gazed out, I thanked God again for giving me this experience. I also thanked Him for letting my inner voice carry out through my blogs and I asked Him to give me the vision to see my path in life and the strength to pursue it. These were the most peaceful moments I had ever experienced in my life and I felt a great source of positive energy. I had such a hard time sleeping because I kept forcing my eyes open to see the beauty and take it all in. Only a second longer I would tell myself. Then I would tell myself the same thing again. And again.
Excerpted from My Dream of Stars by Anousheh Ansari. Copyright 2010 by the author and reprinted by permission of Palgrave Macmillan, a division of Macmillan Publishers Limited.