The F-86 Sabre, Hero of the Early Jet Age
America's first swept-wing fighter won the skies over North Korea.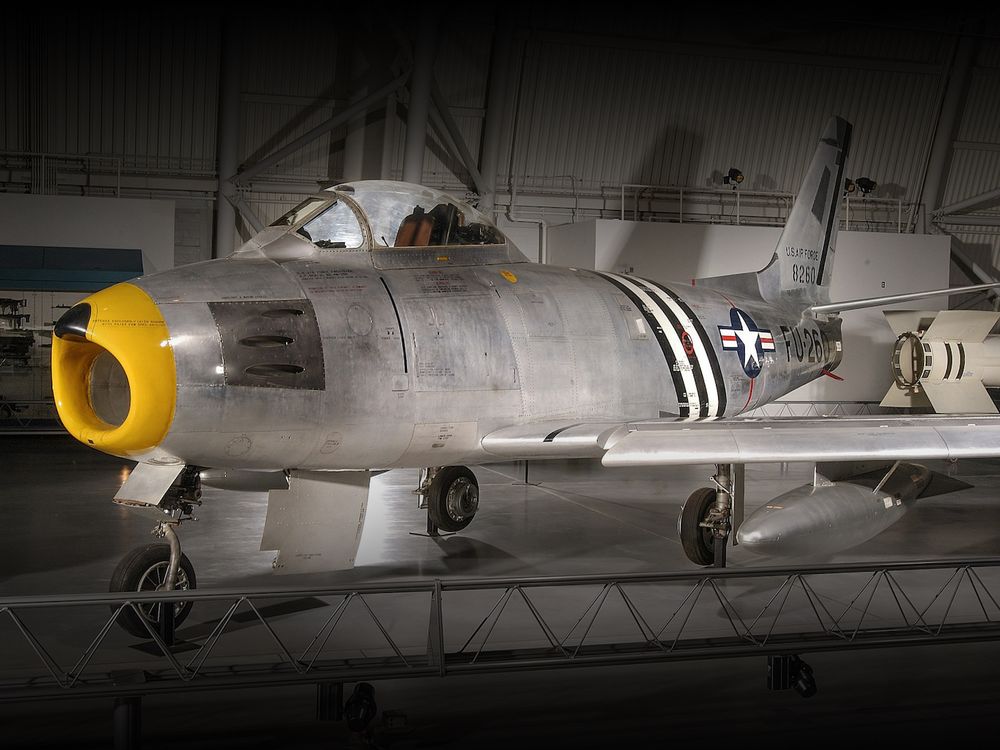 The furious pace of cold war weapons development ensured the North American F-86 Sabre burned briefly but brightly, ceasing production at the end of 1956, just nine years after George Welch's first test flight of the XF-86. But North American's plants in Los Angeles and Columbus turned out roughly 6,000 of the F-86's A-through-K variants during that period.
Nothing is more beloved than a machine that does its job and Michael Hankins, National Air and Space Museum curator of Air Force history, says the Sabre did a fine job. Although its oft-cited 10-to-one kill ratio is probably inflated, he says that five- or six-to-one is reasonable, given that U.S. pilots enjoyed a greater skill advantage over Chinese and North Korean MiG jockeys than they did against better-trained Soviet pilots earlier in the war.
With a half-dozen .50 caliber M3 machine guns, the F-86 had a bite to match its bark, which came from a General Electric J47 engine. That power plant drove the F-86A to a world speed record of 671 miles per hour on September 15, 1948. In 1952, the F-86D would improve upon that with a 698-mph run before becoming the first fighter to lose a speed record to itself when the F-86D was clocked at 715 mph the next year.
The air superiority arms race that would run for 40 years was just getting started, but the Sabre gave the U.S. an early and oft-proven advantage.