NASA Touts Space Station Benefits in New Video Series
Watch how some space experiments can help people on Earth.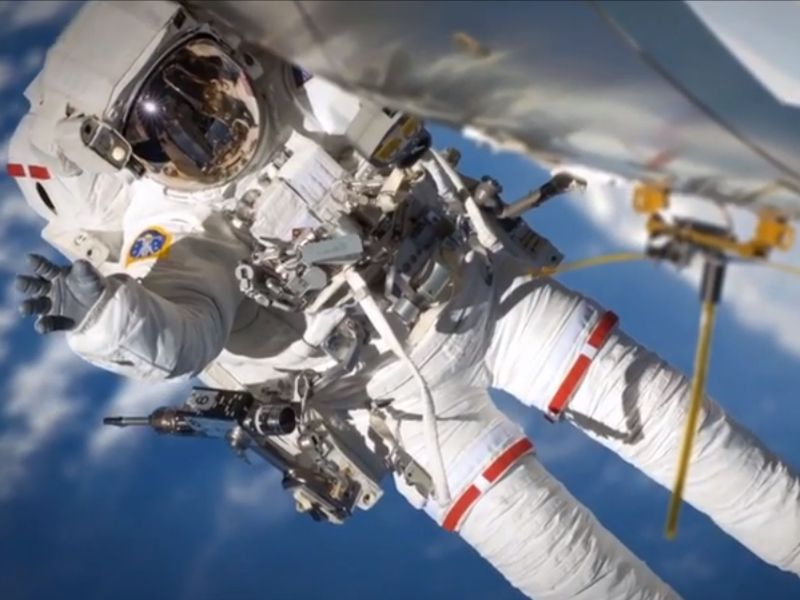 In January 2012, the fishing vessel Hallgrimur hit a sudden storm and overturned in the Norwegian Sea. The ship threw its crew of four into the icy waters rolling with 50-foot high waves. One of those men survived, and he has the International Space Station to thank.
NASA last week introduced its latest in "spinoff" outreach—highlighting the ways in which space experiments and technology benefit people on the ground—with its rebooted Benefits for Humanity video series. The first installment explains the Vessel ID System, which used the station to pick up ship's identification signals. While marine authorities track these signals from shore, they can only "see" the ship until it passes over the horizon, because the signals travel in a straight line. Which means they also travel up. To see if these signals could be better seen from the sky, astronauts put a radio reciever on the handrails outside the station, using a simple attachment device called the Grappling Adaptor to On-Orbit Railing, or GATOR. "Suddenly we could see a whole world of ship data," says Richard Olsen of the Norwegian Defense Research Establishment in the video. "It was a quantum leap in our ability to look at global ship traffic."
Watch the rest of Hallgrimur's story:
NASA had a few Benefits for Humanity videos made in 2013 and early 2014 under a series called "In Their Words." (You can watch a couple here and here.) With the release of "Found at Sea," the agency has begun producing the videos in-house at Johnson Space Center, according to public affairs officer Susan Anderson, and they certainly have a higher-quality shine to them. Next up is a video on space station cancer research that will come out in October. Anderson says future installments will cover experiments like a spectrometer that images the ocean coastlines and protein crystal growth (which we covered in our story about Nanoracks in January).
The agency is looking for more experiments to cover in the series, with the hope that the experiments on the station will bank tangible results that can be implemented on the ground. You can keep up with the Benefits to Humanity series, as well as other videos about life and work on the space station at the ReelNASA YouTube page.