New Spaceships, New Times
The end of the beginning of commercial spaceflight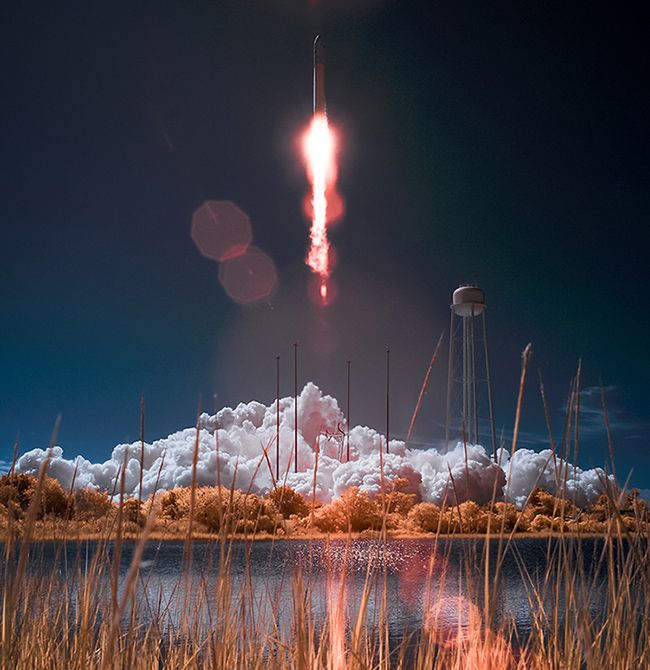 Managers of NASA's commercial cargo program must be feeling pretty good these days. They can't fully relax until the Orbital Sciences Cygnus spacecraft launched on Wednesday completes its first demo mission — delivering 1,500 pounds of cargo to the space station (arrival is scheduled for Sunday morning), remaining safely docked for a month, then disposing of a load of trash after it leaves.
But assuming that happens, it will mark the successful end of the beginning of commercial spaceflight. More than seven years ago, NASA kicked off a program to turn over the routine delivery of space station cargo to the private sector. The agency funded two companies, SpaceX and Orbital Sciences, to develop the needed rockets and cargo ships. SpaceX already has its supply service up and running, and this week's Cygnus mission is meant to show that Orbital can do it, too. If everything goes well, the company's first paid delivery job will be in December.
The space agency's willingness to incubate this new industry — even with haters and doubters saying it wouldn't work — should pay off. Building on its success with commercial cargo, NASA is funding several companies to develop transports for astronauts as well. Those who say the U.S. is out of the space business haven't been paying attention. If the schedule holds, new American spaceships will be ferrying crews to and from the station just four years from now. By comparison, there was a six-year gap between the Apollo-Soyuz mission and the first space shuttle launch — six years when the United States had no means to launch astronauts. That's the same downtime expected between the last shuttle launch in 2011 and the debut of this new breed of commercial spaceships. And this time, we'll have more than one option when it comes to sending people into space.