An Asteroid-Scouting Company Turns its Gaze on Earth
With its 40 multispectral eyes, the Ceres spacecraft enters a crowded market.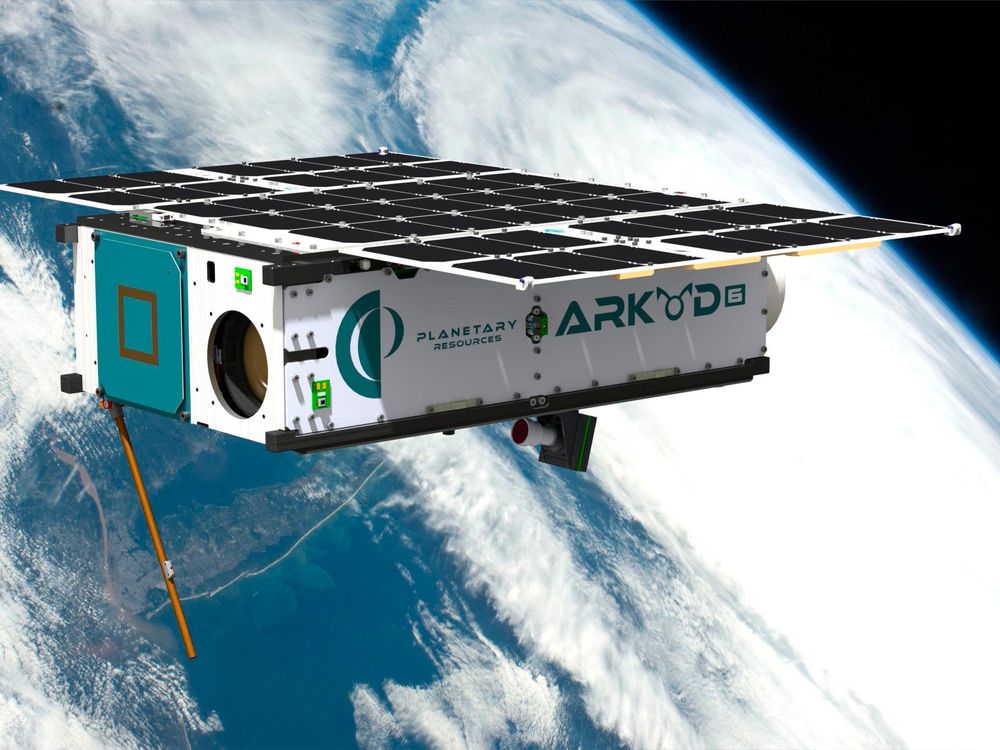 Asteroid mining is still decades from becoming a reality, so prospector Planetary Resources is finding interim uses for the technology it's developing. The company, formed in 2010 to build spacecraft to travel to asteroids and bring minerals back, announced in May it had raised $21.1 million to launch and operate an Earth observation platform, Ceres.
There's already a crowded market of Earth imaging companies, including Planet Labs, UrtheCast, and the Google-owned Terra Bella. But Ceres will be more than just another camera in space, says Planetary Resources chief executive Chris Lewicki. The satellite will perform hyperspectral imaging, capturing 40 bands in the ultraviolet, infrared, and visual spectra. It's a technique developed about 15 years ago by energy companies to identify minerals and oil deposits.
Lewicki says Ceres was built to image asteroids, but its leadership realized the company could point the cameras at Earth and market the images. In addition to finding ore, hyperspectral imaging can measure global water quality, track wildfires, assess plant health, and more. NASA's fleet of Earth observers can collect this kind of data and make it publicly available, but Planetary Resources can work directly with customers to make custom measurements at locations they're interested in.
Meanwhile, competitor Planet Labs is deploying cubesats from the International Space Station for tasks such as urban planning and reservoir monitoring. Chief strategy officer Robbie Schingler is not worried about Ceres joining the pack of private Earth observers, saying that there are so many permutations of the spectrum band, frequency of flyovers, and imaging resolution that companies can offer many products.
UrtheCast has two cameras on the space station and is planning to send eight pairs of satellites to two orbital altitudes. By 2017, Terra Bella, plans to launch 19 satellites to join its two already in orbit.
Planetary Resources will test a version of Ceres later this year, and launch operational instruments in 2018 or 2019. The new funding was announced shortly after the company shut down a crowd-sourcing campaign to build a space telescope for which the public could choose targets. Lewicki said that while public interest was high, the telescope did not get enough interest from big investors. The $1.5 million raised in the campaign will be returned, he says.