Neil Armstrong's Gloves and Helmet Go Back on Display
The historic artifacts come out of the cold, but only for a year.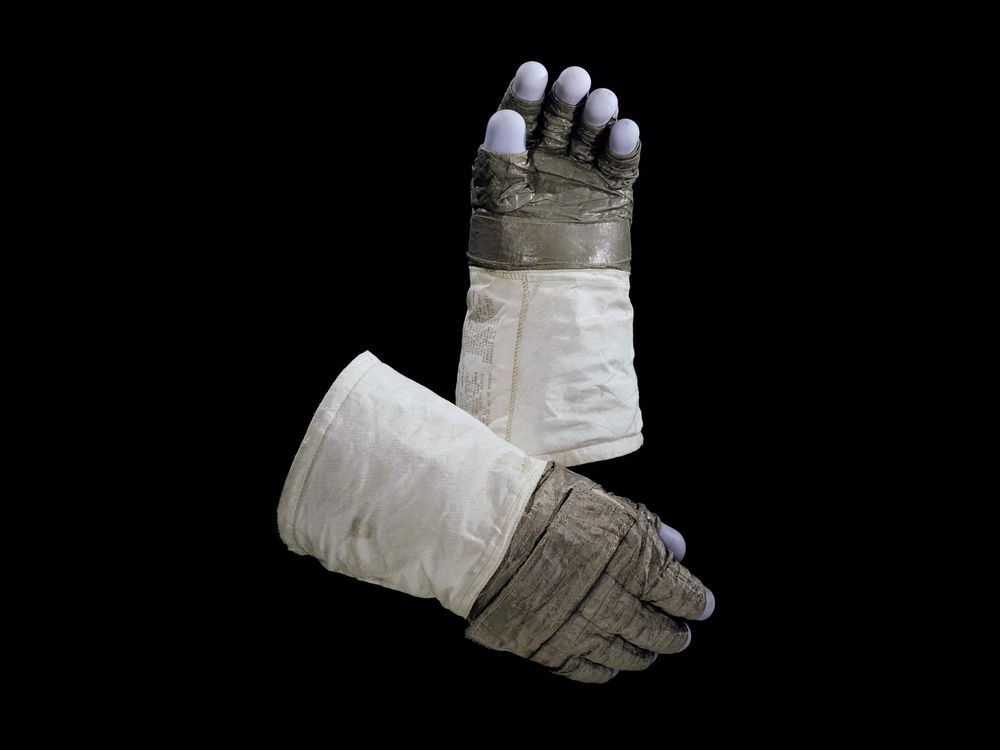 Forty-seven years to the day after Neil Armstrong and Buzz Aldrin stepped onto the surface of the moon, the National Air and Space Museum put Armstrong's Apollo 11 spacesuit helmet and extravehicular gloves on display for the first time since 2012.
Because of their fragility, spacesuits and their components normally are kept in a cold, controlled environment. But Armstrong's suit recently underwent conservation as part of the Museum's extremely successful "Reboot the Suit" Kickstarter campaign. The artifacts will be on display for one year at the Museum's Steven F. Udvar-Hazy Center in northern Virginia.
Visitors also will be able to see Armstrong's printed checklist, which is sewn onto the left glove gauntlet, and learn about details that came to light during the recent refurbishment. Armstrong's right glove, for instance, shows a number of dark spots. After analyzing written records and examining the glove under a microscope, the Museum staff determined that the spots are lunar dust, caught in snags on the glove. Before the flight, if a snag occurred in the fabric, engineers painted the threads with adhesive. Lunar dust, which is very sharp and angular, could have then embedded in that coating when Armstrong walked on the moon, says Lisa Young, one of the Museum's conservators.
There's another possibility: When the spacesuit returned from flight, engineers applied adhesive over the lunar dust in order to preserve it. Curators and conservation staff will soon be able to determine what actually happened: "We now have the pre-flight discrepancy reports," says Young. Using those, they'll be able to match each snag and adhesive coating on the glove.
Meanwhile, other teams have been busy scanning and digitizing the interior of the Apollo 11 command module. You can read about their work here or explore the 3D model for yourself below: