Navy Drone Makes First Coast-to-Coast Test Flight
The MQ-4C Triton's 16th test flight is its longest yet.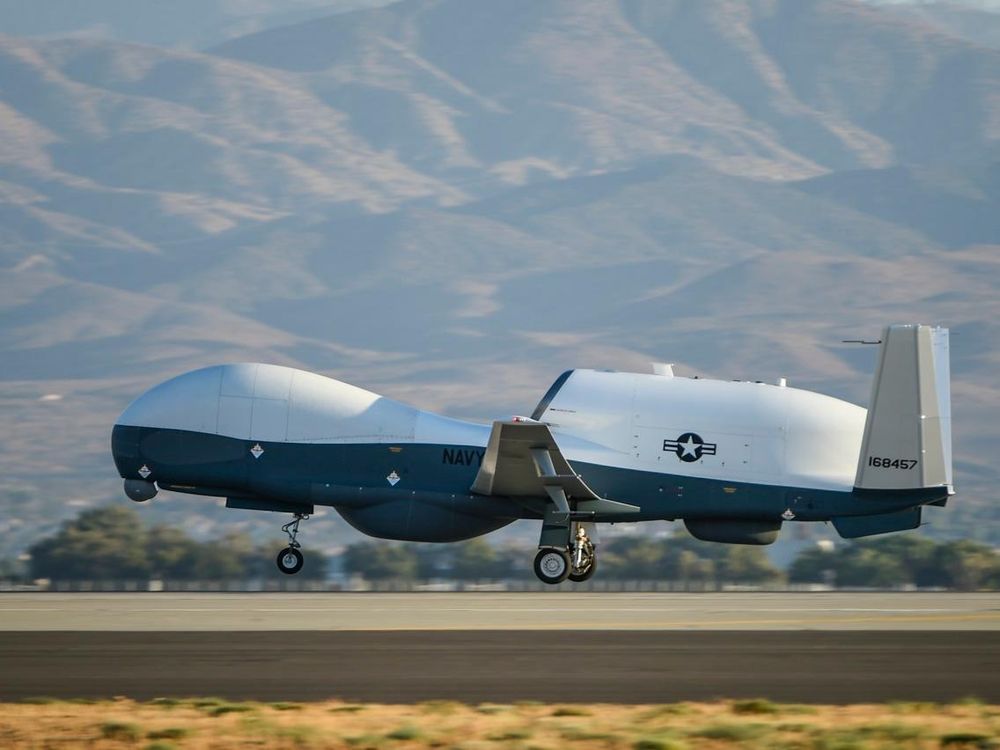 The Navy's new surveillance drone completed its first cross-country flight on Thursday morning, landing at Naval Air Station Patuxent River at 7:53 a.m. Eastern time after 11 hours and 3,290 nautical miles in the air, according to a Navy press release. The MQ-4C Triton had launched from manufacturer Northrop Grumman's facility in Palmdale, Calif. and spent most of its journey at altitudes above 50,000 feet to avoid civilian air traffic. This was the 16th, and longest, test flight of the Triton since May 2013. Three Triton test vehicles are slated to complete another 2,000 hours of testing before going operational in 2017.
At 47.6 feet long, 15.4 feet tall and with a wingspan of 130.9 feet, the Triton is enormous for an unmanned aircraft. Its design is based on that of the Air Force's equally huge Global Hawk, also built by Northrop Grumman, which has already been in use for more than a decade, albeit with substantial adaptations keyed towards its prime objective of Broad Area Maritime Surveillance (BAMS). It carries two purpose-built radar systems: The Multi-Function Active Sensor can survey 360 degrees of ocean beneath the airplane, while the "due regard" system will help the drone steer well clear of other aircraft. The Triton also boasts de-icing capability, is better protected against lightning, and is designed for vertical agility, capable of descending rapidly from its operational altitude of up to 56,500 feet down to below 1,000 feet to observe targets at close range. 
According to Northrop Grumman, the Navy plans eventually to put a total of 68 Tritons in service at five sites around the globe. Each drone will have a range of 8,000 nautical miles, and will be capable of remaining airborne for up to 24 hours at a time, allowing each Triton to cover a million square nautical miles.