National Air and Space Museum To Get a Makeover
A $30 million gift from Boeing will pay for the first redesign of the main gallery in 40 years.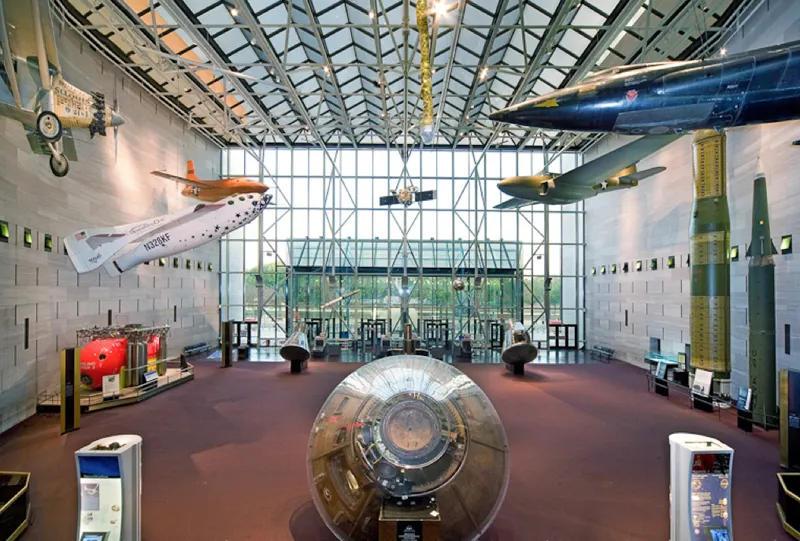 Over the next two years, the National Air and Space Museum will, for the first time since its opening in 1976, renovate its entrance hall "Milestones of Flight," thanks to a gift of $30 million from the Boeing Company, the largest corporate donation in the history of the Smithsonian Institution. The spiffed-up, expanded gallery will be completed in time for two anniversaries in 2016: the Museum's 40th and the Boeing Company's 100th.
Many of America's best-loved flying machines will continue to reside in the main hall, a place of honor that will be renamed the "Boeing Milestones of Flight Hall": Charles Lindbergh's New York to Paris monoplane, the Spirit of St. Louis; John Glenn's Friendship 7 Mercury capsule; and the Bell X-1, in which Chuck Yeager became the first pilot to exceed Mach 1. The hall will get a few additions as well: the Apollo Lunar Module, a space-worthy vehicle intended to test the techniques of space rendezvous but never launched (because the first flight test of an identical spacecraft was successful); Telstar, the world's first comsat; and an artifact popular with visitors, the "Starship Enterprise" used in the Star Trek television series.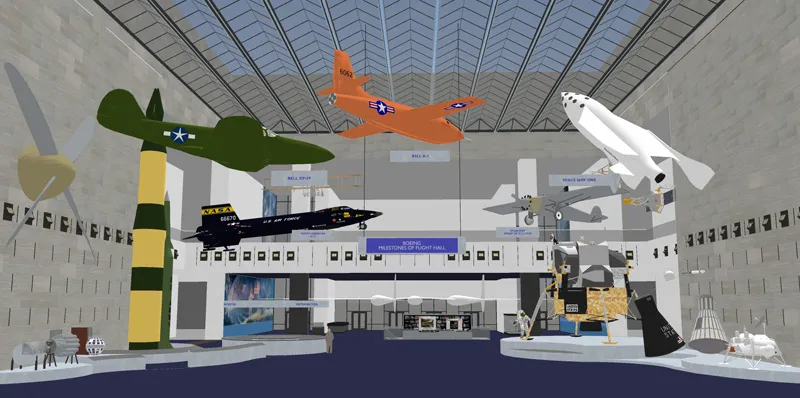 The renovation will take place in four stages; the gallery will remain open, with only a quarter of the area restricted for construction at any one time. At the conclusion of the work, one wall of the enormous hall will act as an interactive guide to the Museum's entire collection of displayed artifacts, enabling them to view objects in a variety of contexts, look them up by topic or theme, and connect to other sources of information about them.
The Boeing donation will also pay for a new educational program, upgrades to several other galleries, and outreach activities, like lectures and webcasts.
The announcement of the gift was made Tuesday to a group of reporters gathered in the Museum director's conference room.  The director, Marine General (ret.) Jack Dailey, pointing out that the Museum received its first million visitors within a month of opening in 1976, said that visitors to the new gallery will get a clearer idea of how all the milestone artifacts connect to one another. Museum curators and exhibit designers are beginning now to tackle the challenge of designing one large hall to tell the story of aviation history.