My Wingman is an AI
And his name is Skyborg.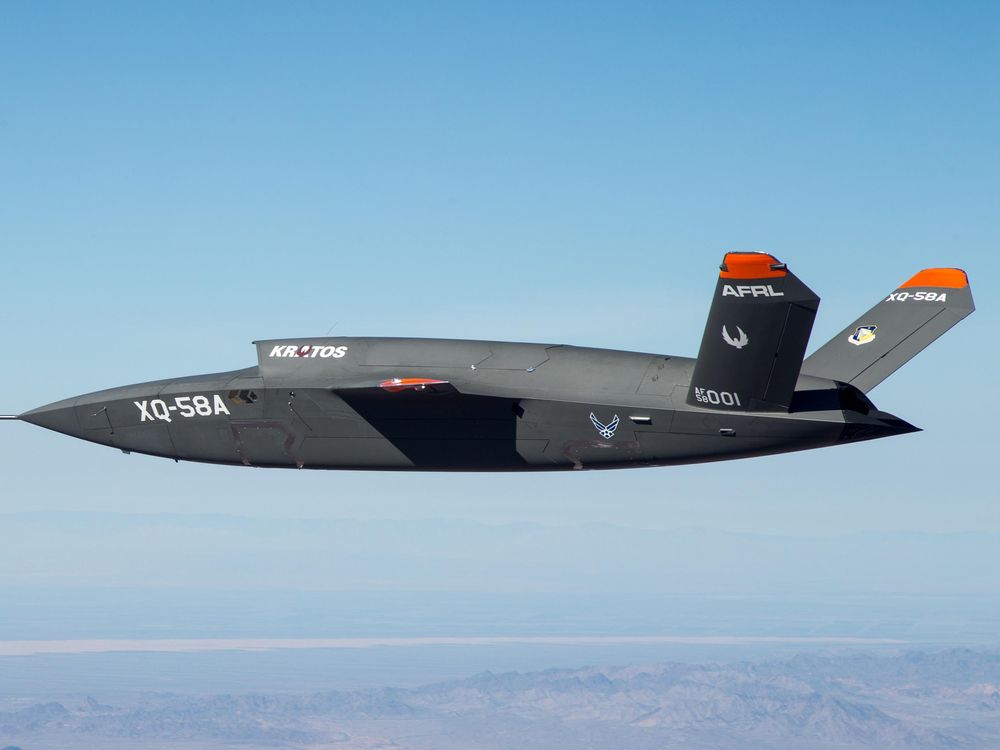 The U.S. Air Force is not lacking for colorful call signs—just ask the pilots known as Ratdog, Nails, and Squidbait, to name a few.
Soon pilots may have a wingman with an equally memorable name: Skyborg, an autonomous AI under development at the Air Force Research Lab.
At a press conference in Washington, D.C., this past March, Will Roper, the Air Force's assistant secretary for acquisition, technology, and logistics, likened Skyborg to Star Wars' R2-D2—Luke Skywalker's robotic sidekick on his X-Wing fighter.
The goal, Roper emphasized, is not to replace pilots, but to provide critical support that will enhance their warfighting capabilities: "We're going to ask them to do even more, which is not just to fly a wicked fast, lethal plane. We're going to ask them to fly that plane and then quarterback a team of planes with them. I think it's going to make being a pilot more exciting."
Skyborg would train and learn alongside its human pilot. The Air Force is eyeing a list of unmanned vehicles as candidates for housing the AI, including variations of one of the BQM target drones or the XQ-58A Valkyrie, a long-range unmanned vehicle capable of flying close to the speed of sound that completed a 76-minute maiden flight in early March.
As it learns and proves itself in combat situations, Skyborg might also be embedded in a pilot's cockpit, as a co-pilot responding to voice commands. Skyborg might one day be capable of performing multiple tasks, such as target recognition, navigation, and weapons deployment.