A Farewell Salute to Jack Dailey
The National Air and Space Museum's longest-serving director steps down.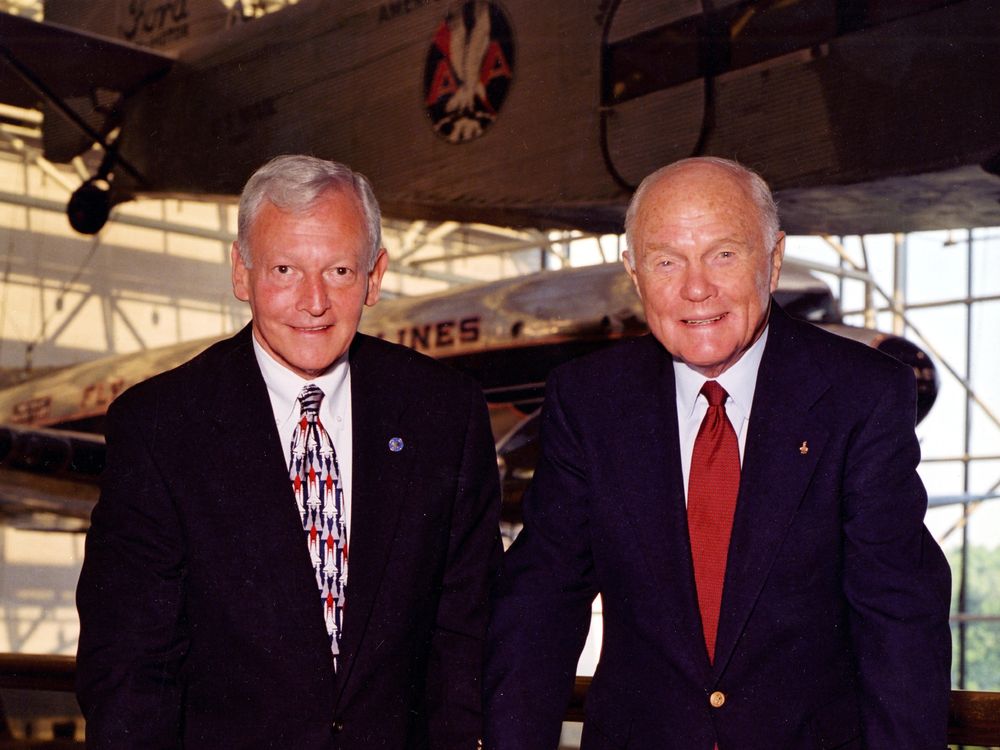 For almost as long as General Jack Dailey has directed the Smithsonian National Air and Space Museum—he will retire in January after 18 years, making him the Museum's longest-serving director—I have had the fun of recording his stories for his regular "Viewport" column in Air & Space. But although Dailey is a master storyteller, his stories are rarely about him. Most readers know that as a Marine aviator, he flew RF-4 Phantoms in Vietnam, but many may not know that he rose to be assistant commandant of the Marine Corps or that before coming to the Museum, he served as the associate deputy administrator at NASA. "He's very self-effacing," says chief curator Peter Jakab, "but he certainly left his mark on the place."
"He'll be a hard act to follow," says Adrienne Mars, a former member of the Museum board and a philanthropist who, together with her husband John, endowed the director's position that Dailey holds. "He's always so congenial, and he's very good at putting people at ease and including everybody."
Russ Lee, chair of the Museum's aeronautics department, observed his affability when a delegation from Japan visited last year to borrow a World War II-era engine. "Most of us weren't prepared for how ceremonial the encounter would be," recalls Lee. At one point, there were 15 officials in a conference room, including a Japanese governor, for an unexpected formal signing of the loan's memorandum of understanding. "The governor spoke at length about what the visit meant to them, and it obviously meant a great deal," he says. "And when he stopped, without missing a beat, Jack rose and responded with the most gracious welcome. What struck us all was his wonderful ease, with no rehearsal."
John Plueger, CEO and president of Air Lease Corporation and chairman of the NASM board, recalls a meeting with an uneasy beginning. "We had made a joint commitment—Jack and I—to the Smithsonian that we would raise a certain amount of funds to begin work" on facilities to be added to the Steven F. Udvar-Hazy Center. The commitment had a deadline: October 2010. But at the June 2010 board meeting, "we were short by several millions of dollars," Plueger says.
"At the meeting I said, 'Jack, we have our whole board here. I'm going to tell it like it is and ask them for the money.' Lo and behold, between what we'd gotten from a few phone calls before the meeting and what happened at the meeting, in the course of about an hour, we raised the several million. That was driven by the admiration and respect the board members have for Jack Dailey. Most [later] comments from the board echoed my own view: 'We just can't let Jack down.' " He says they admire Dailey's genuineness and passion.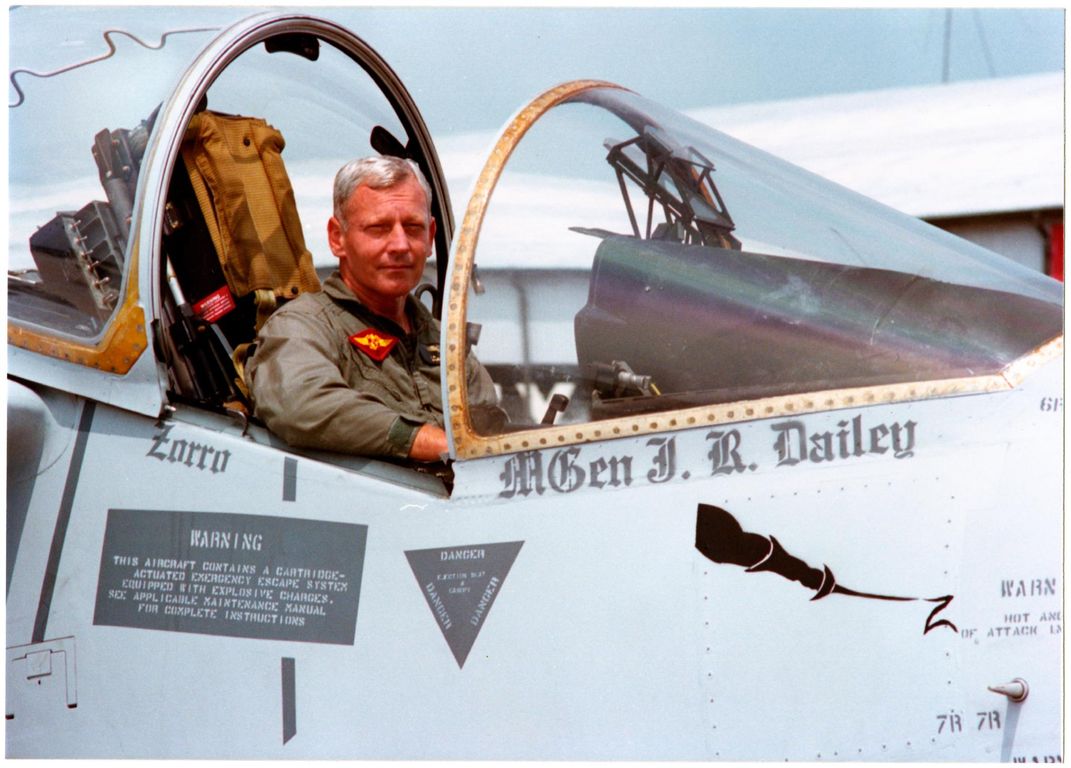 Plueger also has admired his simple, direct leadership style. "Jack speaks in terms that are very clear," he says, and laughs about one hallmark of board meetings. "At the end of all the dinners, he doesn't let the evening wane naturally, he stands up and says, 'Folks, we're done. The buses are out front. See you tomorrow.' And everybody stands up and leaves!"
Valerie Neal, chair of the Museum's space history division, remembers instructions from Dailey that were very simple and direct. "Once we knew that we were going to get [the space shuttle] Discovery, he brought several of us together to plan the occasion, and his only directions were that it reflect well on the nation's capital and that we plan a celebration that would involve the public to the greatest extent possible," she says. "So we knew right away that it would be a patriotic celebration.
"I had worked closely with him as the space shuttle-era curator. He dealt at the highest levels [at NASA and the Congress] and I, in the background, worked on our rationale and plan. At some point during the day of the welcome, I had the opportunity to introduce my son to General Dailey, and he looked my son in the eye and said, 'I want you to understand that this wouldn't have happened without your mother's effort.' It was so generous and so gallant of him. He gave me more credit than I deserved and he took no credit himself. And he made a son very proud that day."
Director for Advancement Laura Gleason says Dailey always congratulates the staff on achievements, but inspires them to reach for the next challenge. "How do we top that?" is his message, she says. "How do we do better than we've already done? He's embedded that in the culture and encourages the staff to build off past successes to achieve even more." And although Dailey generally sets the direction and trusts the staff with execution, she has been surprised by his attention to one detail: "Breakfast burritos at morning events are a must have!" she says.
When the Museum's generous benefactor Steven F. Udvar-Hazy first met Dailey, he says, "two characteristics were instantly apparent: his love, passion, and lifetime commitment to aviation, which I share, and his love, sense of duty, and loyalty to America and the values for which our nation stands. As an immigrant who came to the U.S.A. as a teenager, these qualities are probably more meaningful to me.
"Jack shares my respect and admiration for America's leadership in aviation and aerospace and our mutual dedication to inspire our nation's youth to be captured by the thrill and fantasy that flying entails."
This month the National Aeronautic Association will present Dailey with the 2017 Wright Brothers Memorial Trophy for "his courageous and dedicated service to the country and his commitment to sharing the history and technology of aviation and space flight with present and future generations."