"Miracle on the Hudson" Hero Gets a Dunking at Oshkosh
…by one of his former passengers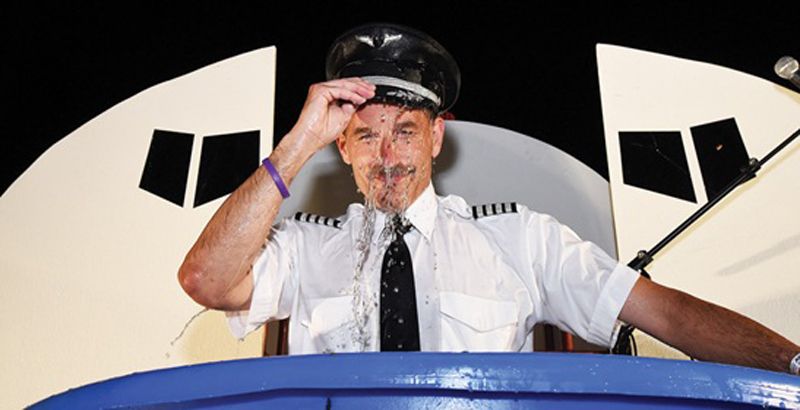 Remember the 2009 Miracle on the Hudson? When Captain Chesley Sullenberger and First Officer Jeff Skiles safely ditched a stricken Airbus A-320 (damn geese) in the Hudson River, not far away from the Intrepid Sea, Air, and Space Museum? (So many easier ways to visit the Intrepid.) At this year's Experimental Aircraft Association fundraiser in Oshkosh, Wisconsin for its Young Eagles program, the organization auctioned off the chance to dunk Jeff Skiles once again—not by ditching in the Hudson, but by throwing a baseball (actually it was a toy bird) at one of those clown-dunking cages so popular at county fairs.  Kudos for cleverness, EAA. Here's the kicker:  The winning bid was placed by one of the passengers on that 2009 Airbus flight.
Former passenger Clay Presley paid $32,000 for the privilege of half-drowning the guy who had kept him dry. Presley, who earned a private pilot's license after his ordeal, is now good friends with Skiles.
The money raised by the auction supports the program of volunteers who get young people interested in aviation by giving them flights and following through as mentors. The 2014 auction where Skiles was dunked raised $2 million.