Max Surayev is Back
The cosmonauts' best blogger returns to the International Space Station.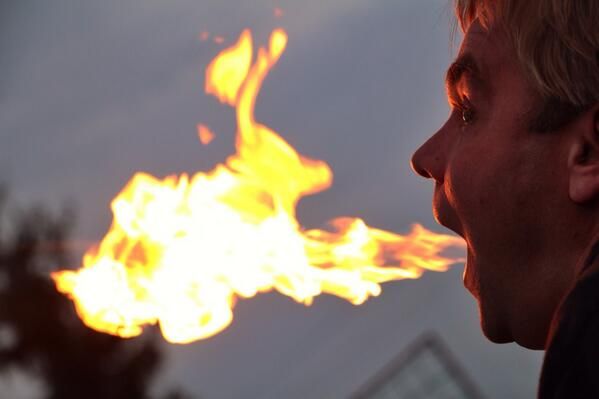 Surayev's Soyuz crewmates this time, rookies Reid Wiseman of NASA and Alex Gerst, a German ESA astronaut, seem pretty social media-savvy as well. (Wiseman's Vine postings include everything from astronaut snow angels to a Russian sleigh ride).
Here's a sampling of Surayev's photos from his last tour on the station. This could be a fun six months for space-watchers.
Think of Max Surayev as the Russian answer to Canadian astronaut Chris Hadfield, whose big social media moment came last year when he covered Bowie's "Space Oddity" from orbit.
The 42-year-old Surayev is getting ready to launch tomorrow on his second mission to the International Space Station, where he'll take over as commander in September. Let's hope the cosmonaut hasn't changed in the four years since he posted some of the most entertaining diary entries and photos ever logged from orbit.
If his Twitter feed is any indication, he still has the same playful sense of humor and photographic eye he did in 2009, when he and fellow rookie Roman Romanenko flew on Expedition 20, along with space tourist Guy Laliberté.