A Marine Legend Arrives at the National Air and Space Museum
The Phrog goes into retirement.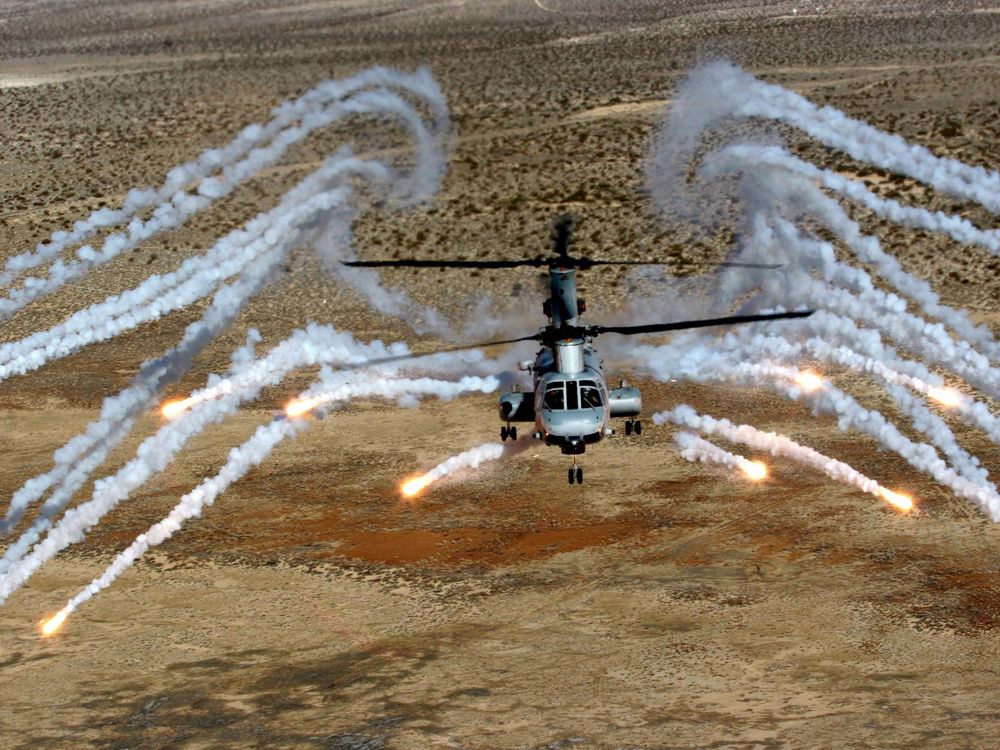 From 1966 to 2015, if the order was "Send in the Marines!" chances are they arrived in a Boeing Vertol CH-46. The medium-lift helicopter, which dropped Marines on recon patrols and into battle—and plucked them out again, frequently under fire—made its first combat flights in Vietnam, carrying its passengers into what a Newsweek article at the time called "terrible terrain for fighting." Last month, helicopter number 153369 made the type's last public flight from Marine squadron HMM-774, a U.S. Marine Corps Reserve unit based in Norfolk, Virginia to the National Air and Space Museum's Steven F. Udvar-Hazy Center in Chantilly. Now on display there, the helicopter eventually will be transferred to the National Museum of the Marine Corps in nearby Quantico.
Never in its 50-year career did a Marine refer to the CH-46 as the Sea Knight; it was always the Phrog, so called because it sat back on squat rear landing gear, its longer nose gear lifting the chin as if it were ready to hop. To complete the image, it had a tendency to bounce as it started to taxi. (If anyone knows why the Marines spelled its nickname with a "ph" instead of an "f," please write and tell us. The origin of that custom has been phorgotten.)
The Marines worked their Phrogs hard. In one memoir, a British pilot remembers seeing the helicopters lined up at the Marine's Marble Mountain Air Facility when he arrived in Vietnam: "In 1970 I flew ashore to Marble Mountain in Vietnam in a Navy CH-46, gleaming, polished and waxed, everything in place, shipshape and Bristol fashion. We had a hangar on board ship and our birds led a pampered life. As we taxied past the Marine H-46s, all oil-stained, grimy, wrinkled and beat to death, the contrast was striking. To save weight, everything not necessary for the mission, including the windows, was stripped out. They looked totally clapped out."
The CH-46 that flew to the National Air and Space Museum had been restored to a green gleam by members of Marine Squadron HMM-364, which had flown the type in Vietnam. It was accompanied on arrival by its replacement, the MV-22 Osprey tiltrotor, which can carry more Marines at twice the speed than the CH-46. But in this video of the August 1 event, the Osprey slows down to let the hero of the day land first.