The "Air-minded" Socialite
In 1931, Margery Durant decided to share her love of aviation by embarking on a round-the-world flight.
When middle-aged socialite Margery Durant decided, in 1931, to undertake an aerial trek of 12,000 miles in a Lockheed Vega, she explained to reporters, "Let others sit by the fire—I seek adventure." She may have appeared an unlikely explorer, but the 44-year-old Durant was the daughter of W.C. Durant, founder of General Motors. As a young woman Margery had driven all over the country to prove to the public that the two-cylindered "gas buggy" wasn't the "invention of a crack-brained dreamer." She brought the same passion to air travel, serving as the only female member of the Foreign Relations Committee of the National Aeronautical Association.
Durant had a colorful past. By 1931 she had been married to a doctor, a Titanic survivor, and the self-proclaimed Ginger Ale King. (Sadly, his fortunes went flat.) After divorcing all three, Durant was introduced—by Amelia Earhart, no less—to Fitzhugh Green, ghostwriter of We, Charles Lindbergh's memoir about his 1927 transatlantic flight. Durant and Green would marry in 1933.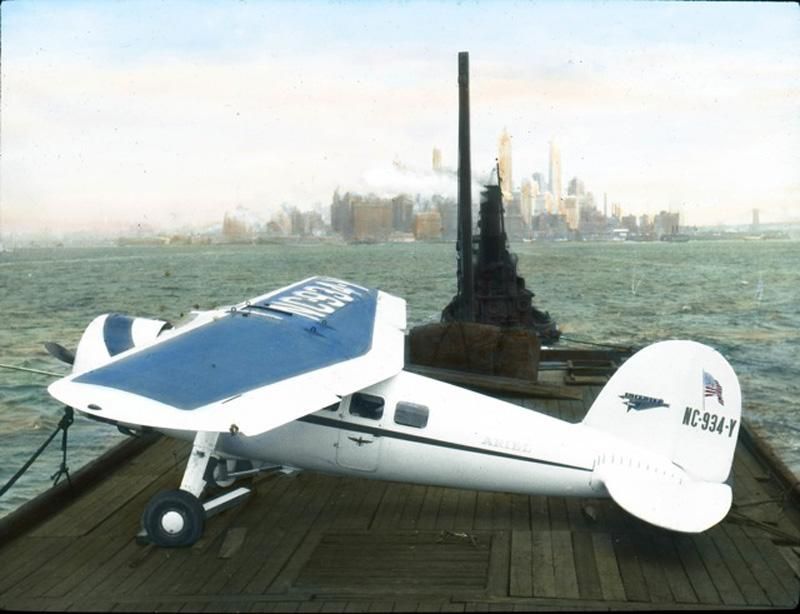 How did Durant become interested in aviation? "The short answer is that we don't know," says Alexander Sanger, Durant's grandson. "She was perhaps inspired by Earhart and Lindbergh," but Durant wasn't a pilot and had no plans to become one. She hired Charles LaJotte as her pilot, notes Sanger. "He is best known today for teaching Howard Hughes how to fly in 1927, and for an aerial kidnapping of a girl he wanted to marry." (LaJotte's obituary notes that the victim declined both his proposal and to press charges, asking only that LaJotte fly her home.) It isn't known how Durant and LaJotte met.
In April 1931 Durant, along with her "aerial chauffeur" LaJotte and mechanic Everett M. Smith, sailed to Europe on the SS Hamburg. The Vega was lashed to the deck. When the ship docked at Southhampton, the trio flew to London, then on to Paris, Morocco, Algiers, Egypt, and Turkey. "Durant will not wear helmets and zipper suits and she will try for no records," the New York Times reported on April 12. "Her primary purpose, she explained, would be to prove that an airplane is the most desirable vehicle for modern travel."

Five months, 12,000 miles, and 19 countries later, Durant and company circled back to Paris in the Vega. Attending a luncheon in her honor, Durant wore her signature fur coat, opera-length pearls, and cloche hat. "Call it what you like, but I consider it a tribute to aviation that during the entire tour I usually wore when flying the sort of clothes I am wearing now," she told those assembled. "The planes were comfortably upholstered with the softest leather and decorated with very pretty chintz. I am past the age when hardship has any lure."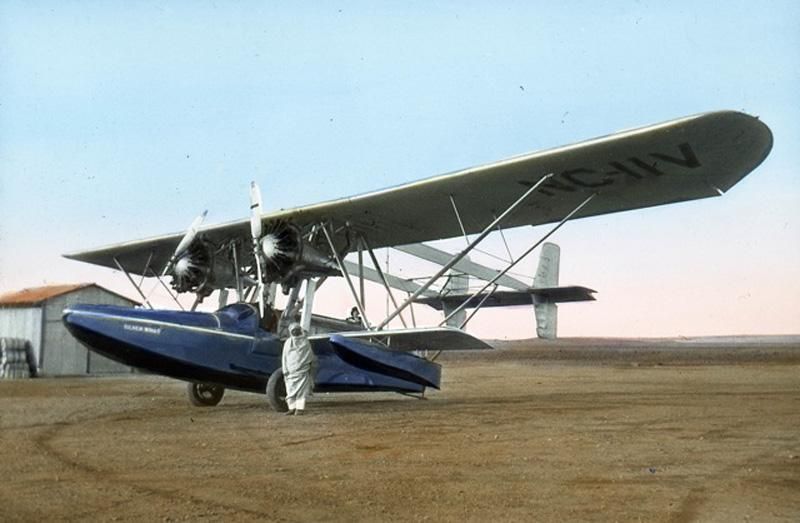 Durant returned to the United States in September; by December she would launch a second tour, this time in a twin-engine Sikorsky S-38 amphibian. She followed the same pattern, shipping her aircraft to Europe by steamer. This time she brought an additional companion: her St. Bernard. (The Los Angeles Times reported that when the stewards onboard the SS Europa gingerly pointed out that dogs had to lodge in the kennels, Durant replied, "Not this dog. This is a stateroom dog.")

The second tour would cover roughly 7,000 miles and multiple Egyptian stops, as well as Jordan (where Durant took the King for his first airplane ride); and to Greece, Italy, and France. During both trips Durant took film and photographs. The glass plate slides were later hand-colored by renowned photographer Edward van Altena. (The glass plate slides, along with other materials, were donated to the Museum in 2011 by Sanger.)
In September 1947, Durant and her fourth husband, Fitzhugh Green, were charged "with receiving and concealing narcotics with knowledge of their unlawful importation," the New York Times reported. The indictment charges that Durant had been an addict since 1928. For her help in exposing the narcotics ring, Durant was given five years' probation in February 1948.
Durant's property was auctioned off in 1953; nearly 200 glass plate slides were saved from the sale by a caretaker on the property. After his death, the plates went to the caretaker's sister-in-law in Santa Barbara, notes Sanger; she was the one who tracked him down, "though how she knew I was Margery's grandson is another mystery," he writes in the collection notes. Durant died on February 3, 1969, in Florida.