The Man Who Solved the Mystery of Flight 901
Gordon Vette's research helped explain one of history's worst air disasters.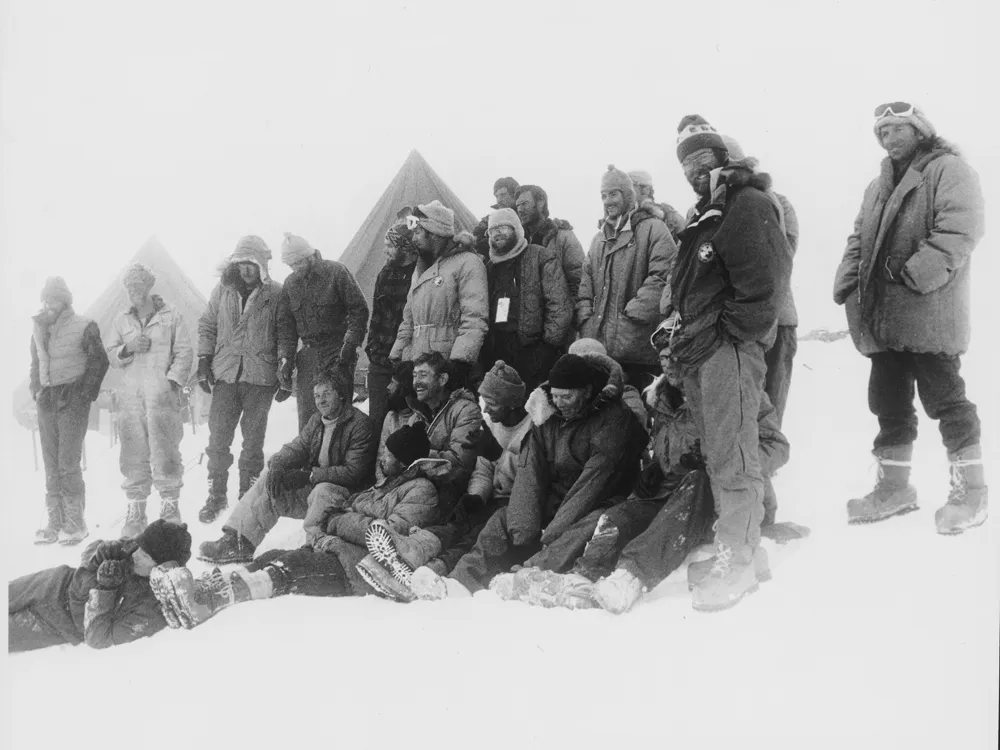 Alwyn Gordon Vette, a New Zealander pilot whose independent analysis of an airplane crash in Antarctica helped to identify an important hazard in Arctic flying, died Sunday at a hospital in Auckland after a long illness. He was 82.  
Captain Vette was the subject of two movies and the recipient of numerous honors for heroics carried out while flying DC-10s for Air New Zealand. But he was also the subject of controversy when his work became part of an investigation into the 1979 Mt. Erebus disaster that challenged the official government explanation for the crash and accused Air New Zealand of a cover-up campaign.
Air New Zealand Flight 901 was a one-day sightseeing flyover of Antarctica. It slammed into Mt. Erebus on a clear day in November 1979, killing all 257 people onboard. After an official government report blamed pilot error, a Royal Commission inquiry to review that conclusion found that Air New Zealand had altered the routing on the flight, taking it over high terrain without notifying the pilots, who had been briefed that the flight would be flying over ocean and west of Mt. Erebus.  
While the government investigation said the pilots had been flying too low and in limited visibility, Vette challenged the finding. To have done what the chief investigator claimed, there would have to be an "unlikely level of simultaneous incompetence on behalf of all the crew members" Vette told a local newspaper.
Photos developed from the passengers' cameras found in the wreckage showed that the weather over Antarctica had been clear moments before the crash, launching Vette on a search to find out why none of the men on the flight deck saw or tried to avoid the mountain as the plane approached it descending through 2,500 feet.
Vette discovered that in certain conditions, the powerful effect of "whiteout" eliminated visual borders, and that pilots might not see obstacles as big as mountains directly in front of them. 
Vette's alternative explanation was considered credible, and was incorporated into the commission's final report, which was officially accepted by the government in 1999. Vette's theory of sector whiteout, where visibility is affected in just one direction, is now an accepted factor in arctic flying.  In 1983 he wrote the book Impact Erebus discussing the theory in full. Vette received the New Zealand Order of Merit in 2007.
Less than a year before the Flight 901 disaster, he had established himself as a hero when, while in command of an Air New Zealand flight from Fiji to Auckland, he heard a distress call from a small Cessna pilot who was lost enroute to the Pacific island of Norfolk. Although he had a planeload of passengers, Vette involved them in a search for the airplane, diverting his flight and looking for the Cessna using a series of logical navigational steps. He located the plane and directed it to land just as the Cessna piloted by American Jay Prochnow was running out of fuel. The event is the subject of the movie Mercy Mission and the book, Emergency! Crisis on the Flight Deck.
Vette is survived by his wife Charmaine and three children from a previous marriage, one of whom is an airline pilot for Cathay Pacific.
Christine Negroni's book Lost and Confounded: Investigating the World's Most Mysterious Air Crashes from the Hawaii Clipper to Malaysia 370, which is due out next year from Penguin Books, includes a section on Flight 901.