First Officer, Endeavor Air
"Don't be in a rush to fly a jet. Sometimes I think: To be in a little four-seat plane going low and slow would be awesome right now."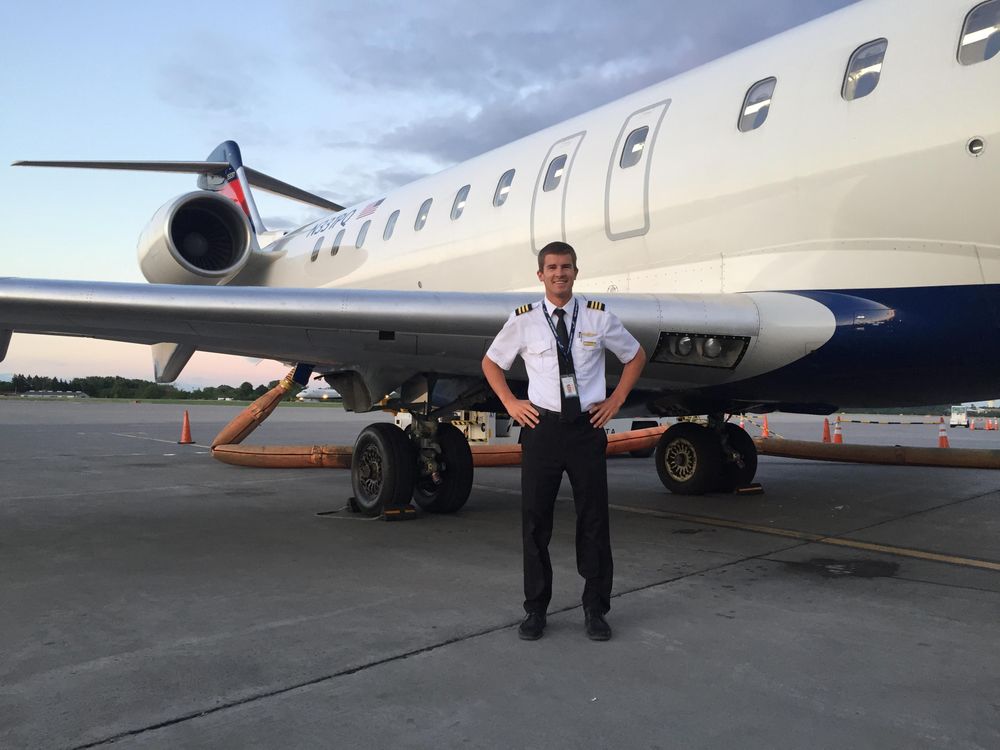 Tyler Stargardt got his first airplane ride when he was 10, through the Experimental Aircraft Association's Young Eagles program, this year celebrating its 25th anniversary. With the help of volunteer pilots and ground crew, the program has given more than two million youths, ages eight to 17, their first free ride in an airplane. Besides getting a Young Eagles flight, Stargardt, now 23, has given four.
Typical schedule: "I work for three days, and then have four days off," says Stargardt. "Usually there are two or three legs in a day; that's pretty common." Each trip starts out of Minneapolis; from there Stargardt may head to any number of cities east of the Rockies. 
The aircraft: A Bombardier CRJ-900, a 76-seat jet.
Experience: After earning a bachelor's degree in aviation from Minnesota State University, Stargardt held two part-time jobs, flying a Bonanza and a King Air. When hired in 2015 by Endeavor, Stargardt was the company's youngest first officer.
The future: Stargardt chose Endeavor for three reasons: The company allowed him to remain in Minneapolis, offered competitive pay, and gave him the opportunity to rise within Endeavor's ranks. Later this year, Stargardt will be promoted to captain. Endeavor, a subsidiary of Delta Air Lines, promises that after two years as captain, a pilot is guaranteed an interview with Delta.
Advice: "Set up a timetable, have a plan, and stay with it. Be motivated to get to the end goal, but also enjoy what you're doing on the way. Don't be in a rush to fly a jet; sometimes when it's a gorgeous day and I'm flying over Minneapolis I think, To be in a little four-seat plane going low and slow would be awesome right now."
EAA highlight: Meeting country music star and fellow pilot Dierks Bentley, and being invited onstage for the opening-day concert at EAA's 2015 AirVenture in Oshkosh, Wisconsin. Stargardt, also a musician, still has the guitar Bentley autographed for him.