Love Is in the Air
The art of skywriting is honored on a new stamp from the USPS.
"Like father, like son," says the old adage, and it's certainly true for Greg Stinis. He began skywriting more than 50 years ago, following the example of his father Andy, who founded the Skytypers Company in 1932.
Now the U.S. Postal Service has honored the art of skywriting with a new stamp, and last month hired Greg Stinis to replicate the stamp's image in the sky. To get it right, he had to make the "L" in "Love" 6,000 feet tall—more than four times the height of the Empire State Building. The remaining three letters were 2,000 feet tall, and writing the word took Stinis approximately 10 minutes. "Time is against me," he said. "Once I start, I can't stop writing or the whole message will blow away."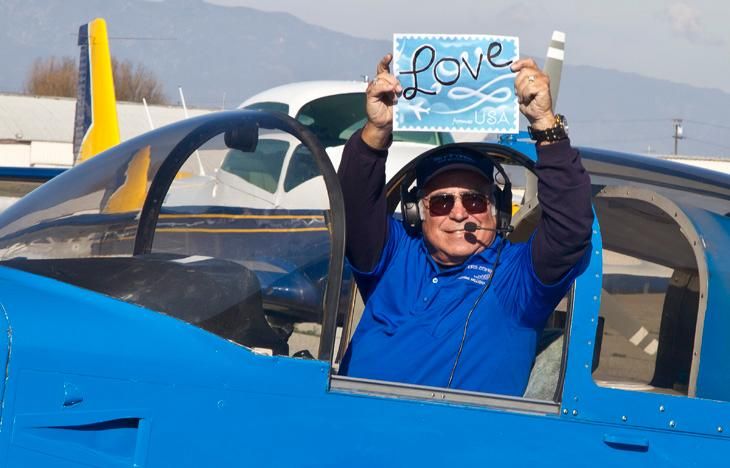 His father Andy and other Skytypers pilots flew their Travel Air biplane across the United States for almost 40 years. Pepsi-Cola was one of the longest-running contractors of skywriting; in 1940 alone, the company commissioned more than 2,220 messages written over 48 states. The Travel Air D4D was donated to the National Air and Space Museum in 2000.
Skywriting is a dying art form, says Greg Stinis. "I think it's safe to say more people have walked on the moon than are professional skywriters today."