Lost, Not Forgotten
Wrecked aircraft from around the world are showcased in Dietmar Eckell's forthcoming book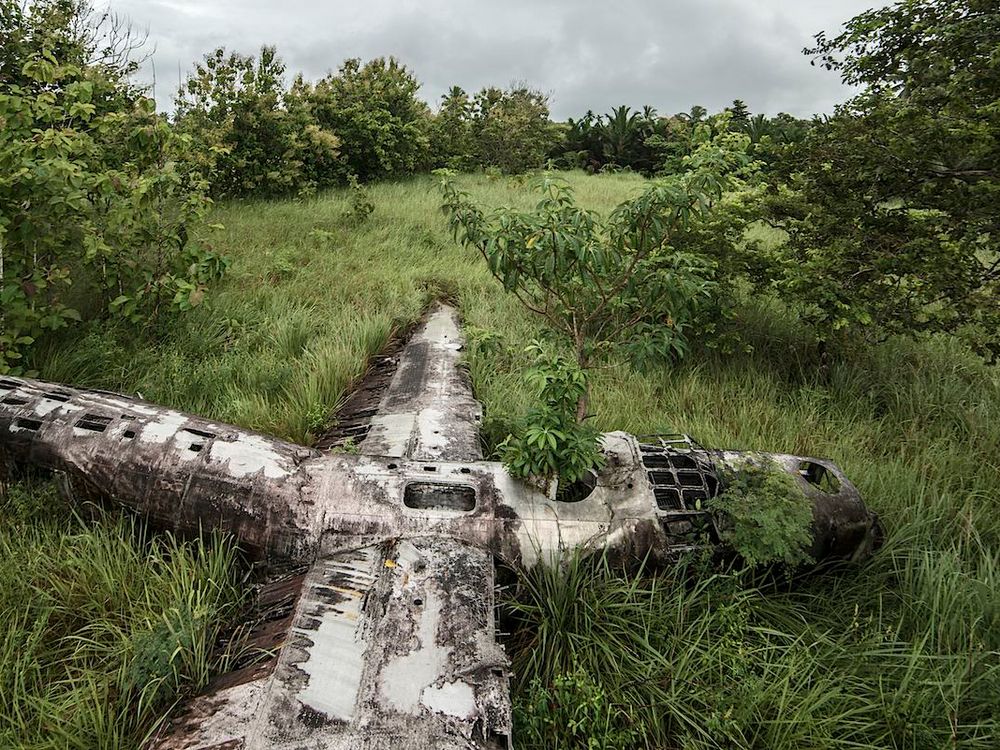 German photographer Dietmar Eckell is drawn to abandoned objects: neglected railroad tracks, stranded ships, detritus from past Olympic Games. His latest project, titled Happy End, documents aircraft wreckage—but only from accidents where everyone on board survived.
The photograph above, the last image in the series, shows a B-24 that crashed in Papua New Guinea during World War II. "I wanted a warbird in the jungle with a miracle story," Eckell wrote in an email, "and always loved the stories of the Pacific wrecks, so I started looking in Papua New Guinea." According to his information, all nine crew members on board survived the crash.
The Douglas C-47 above was the first aircraft Eckell documented during the two-year project. "I've been there twice already, and next time I want to go back in February, as the crash happened in February 1950. The pilot walked all the way to the Alaskan Highway to get help."
Eckell asks local pilots to help pinpoint exact locations and provide story details, and he searches for information in local archives. "I inspired by paintings of shipwrecks in the romantic period," he writes. "But soon I got hooked on these planes and stories, and it was like a pilgrimage to 'wonders' around the world."
Eckell plans to self-publish Happy End in June; read about his crowdfunding efforts at PetaPixel. Or see more images at Eckell's Web site.