Life on an Aircraft Carrier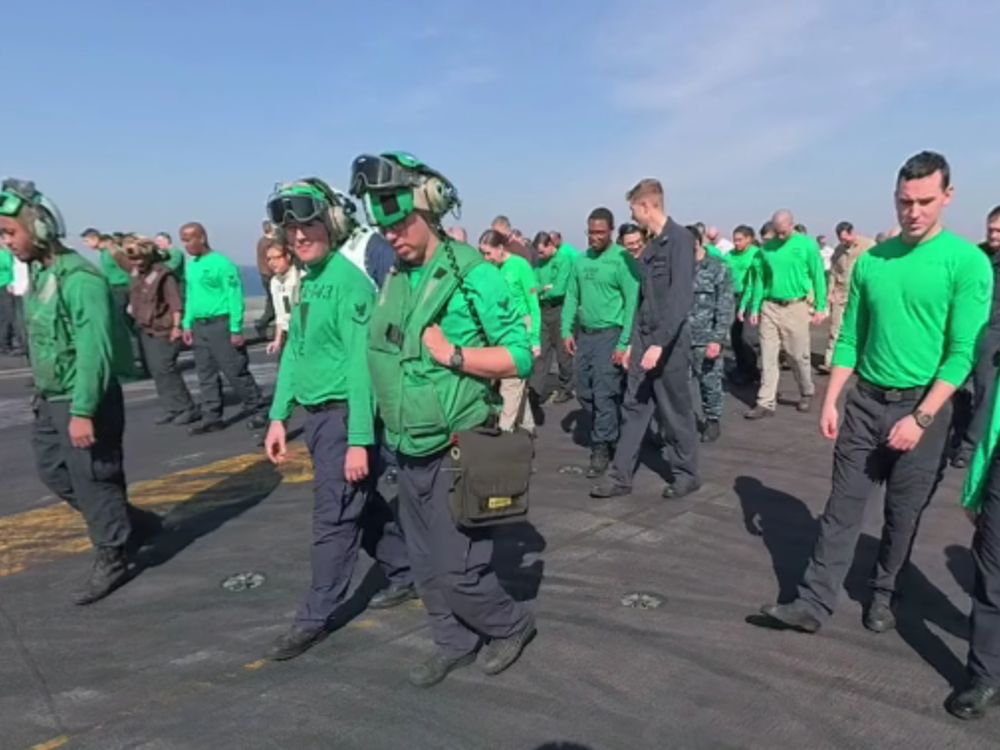 In these early days of mass-market virtual reality, a handful of companies like Jaunt and Within have emerged as the leading producers of VR content, both fiction and non-fiction. I imagine these 21st-century Lumières and Edisons sitting around daily, asking themselves, "Where should we take people next?"
How about an aircraft carrier?
In cooperation with the German tabloid newspaper Bild, Jaunt sent a 360° camera crew to the U.S.S. Harry S. Truman for a two-part program shot at sea. Overall, it gives you a pretty good sense of being there, whether you're standing on deck watching the catapult shots or waiting in line with sailors to buy a few items at the gedunk.
This is hardly the first video tour of a carrier, so how is it different? For one thing, while the commanding officer is going through his obligatory talking points with the Bild reporter, you can look around his office—hey, is that a picture of a young Harry Truman up on the wall?—without feeling like you're being rude. That's the beauty of the 360° vantage point: You can look wherever you want, whenever you want, instead of being stuck with whoever happens to be in frame at the moment.
Try this one in Gear VR if you can, but it's worth watching in Cardboard VR too.
Note: If playing the above video on your phone or clicking on the YouTube link don't work, or you don't see the cardboard icon at the bottom of the YouTube window, open the video directly in your phone's YouTube app by tapping the "share" symbol [arrow], then the ... [three dots] symbol.  And be sure to set it for the highest quality.