You've Been Warned: Keep Your Drones Away From Military Bases
It won't be long before the first legal shoot-down of an unpiloted intruder.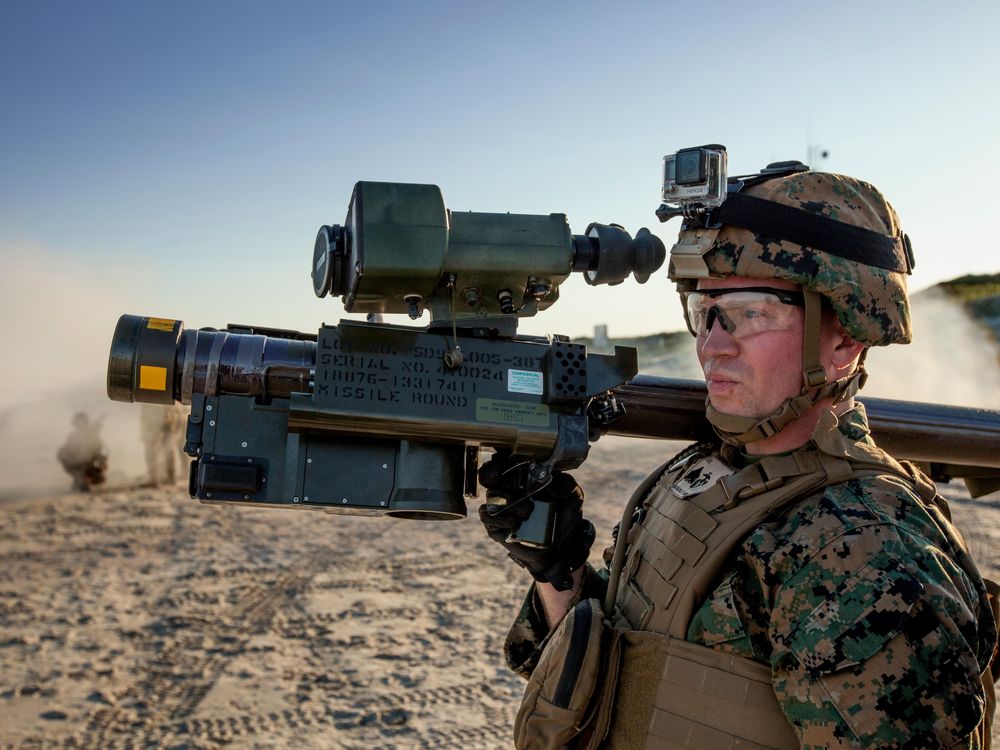 Now that the Pentagon has authorized U.S. military bases to shoot down drones they see as intruders, the question is how, and under what circumstances.
The Department of Defense this week issued specific policies that detail how military personnel may counter the unmanned aircraft threat. Those details, however, are classified. "Everybody is interested in hearing 'shoot down drones'," says Army Lt. Colonel Jamie Davis, a DoD spokesman. "We won't say exactly what we're gonna do, however there are things we will do...and we will...in order to protect our forces."
Davis said that the real goal of the guidance issued Monday was to direct base commanders to educate local communities regarding drone flights near their facilities. "The underlying intent...was make sure the people know the rules."
Early in July, two small UAVs violated airspace restrictions over two military bases. In one case, a quadcopter came close to an F-22 on final approach. In the other, a drone overflew a line of parked aircraft. The two incidents, and overflights of nuclear sensitive sites, led to calls by Air Force General Mike Holmes to request authorization to down civilian drones. Prior to Monday's authorization, Holmes was unable to do anything to stop intruding aircraft.
The biggest civilian threat isn't coming from commercial drone pilots, said Davis. "The commercial [pilots], the Part 107s, they know what they are supposed to do. They're gonna abide by the rules because they're gonna lose their license and probably their jobs" if they fly illegally. The main threat, says Davis "is the 20-year-old who picked up a [drone] and said, 'Hey, let's go see what this thing can do.' "  If everyone follows existing rules and regulations, says Davis, "nobody causes a problem and nobody loses their drone."
According to aviation attorney Jonathan Rupprecht, the DoD's authority to shoot down drones comes from section 1697 of the National Defense Authorization Act of 2017. "It gave the Secretary of Defense the ability to hack or shoot down drones over 'covered fixed assets,'" says Rupprecht. He emphasizes that the current NDAA doesn't grant shoot-down authority to all military instillations. However, Rupprecht adds that the proposed 2018 act seeks to expand that authority to additional installations.
The NDAA isn't the only government effort that seeks to clamp down on UAVs. Rupprechect cites the Drone Operator Safety Act of 2017 as a case in point. The proposed law makes it a federal misdemeanor when an unpiloted aircraft presents a hazard to any piloted aircraft or when one violates a runway exclusion zone without Air Traffic Control approval. Violations can lead to a year in jail and a $100,000 fine. Rupprecht says he's also seeing an uptick by local civilian authorities to charge drone pilots with reckless endangerment even when the FAA takes no action.
Given recent events, it won't be long before the first "legal" drone shoot-down takes place. Until now, a patchwork of laws involving the FAA prevented anyone or any organization from physically attacking a drone because it is considered a legal aircraft. Regulations from the FCC prohibited assaults on the radio frequencies used to control unpiloted aircraft because of the risk of significant collateral damage. So how exactly the first legal shoot-down will take place is unknown.  But it's likely to happen soon.