The Juno Team Wants Your Pictures of Jupiter
Amateur astronomers are encouraged to send in their best shots.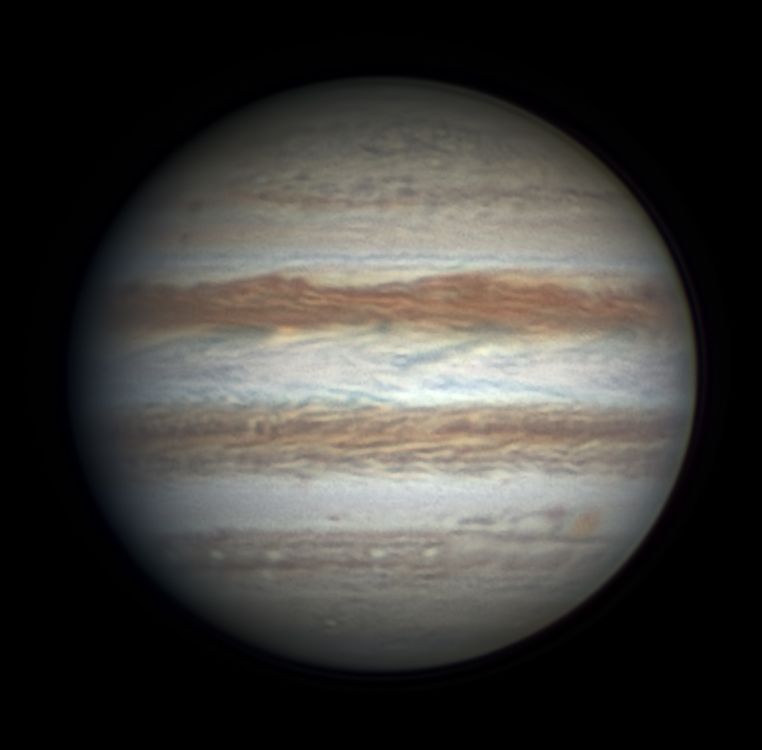 The Juno project is taking public participation in a space mission to a new level by inviting amateur astronomers to upload telescope images of Jupiter directly to the Junocam website.  Eventually the photos will be voted on, and the top targets will be targeted by the spacecraft's camera—provided the atmospheric features don't disappear in the meantime.
While amateur involvement in space projects is nothing new, Juno's team will rely on non-professionals more heavily than previous missions have, says Candice Hansen, a senior scientist at the Planetary Science Institute responsible for operating Junocam. She compares this effort to HiWish, whereby the public can suggest viewing targets for the High Resolution Imaging Science Experiment (HiRISE) camera on NASA's Mars Reconnaissance Orbiter. Junocam will need even more help, says Hansen (who also works on HiRISE) because Juno's team is tiny.
"With [Jupiter's] dynamic atmosphere, you cannot just get one map and plan from there. We need up-to-date knowledge of where the big storms are, what's going on with the belts and zones, etc.," Hansen says.
Telescopes run by professional astronomers will be viewing Jupiter, too, of course, but amateur observers get more competitive with the big guys every day. Backyard telescopes can capture far better images of Jupiter than they could during the last major Jupiter mission, Galileo, in the 1990s. Amateurs even caught the collision of a small body with Jupiter earlier this year.
Even modest-size telescopes can track features on Jupiter, whereas features on more distant planets like Neptune are much more challenging, says Glenn Orton of the Jet Propulsion Laboratory, who is co-ordinating the amateur campaign. Mars is well photographed by spacecraft in Martian orbit, but Juno will be the only camera in orbit around Jupiter.
Roughly 50 active amateurs are already uploading images to the Junocam website, says Orton. The website's full features, including voting, won't be turned on until November.
Hansen says that another distinction between Juno and other opportunities for amateurs is that previous campaigns have been mainly student-focused. The International Space Station's EarthKAM, for example, allows students to pick a single image per day, while Cassini's "scientist for a day" allows a few winning essay writers every year to pick a science target.
As with the Cassini mission at Saturn and the Curiosity and Opportunity rovers at Mars, raw images from Juno will be available for the public to download and even enhance. "We will invite the public to process them," Hansen says. "The resources within our team are limited, and we won't have the luxury of producing enhanced color, special crops, montages, etc."