Got A Story? How About Sharing It?
From the Director of the Smithsonian's National Air and Space Museum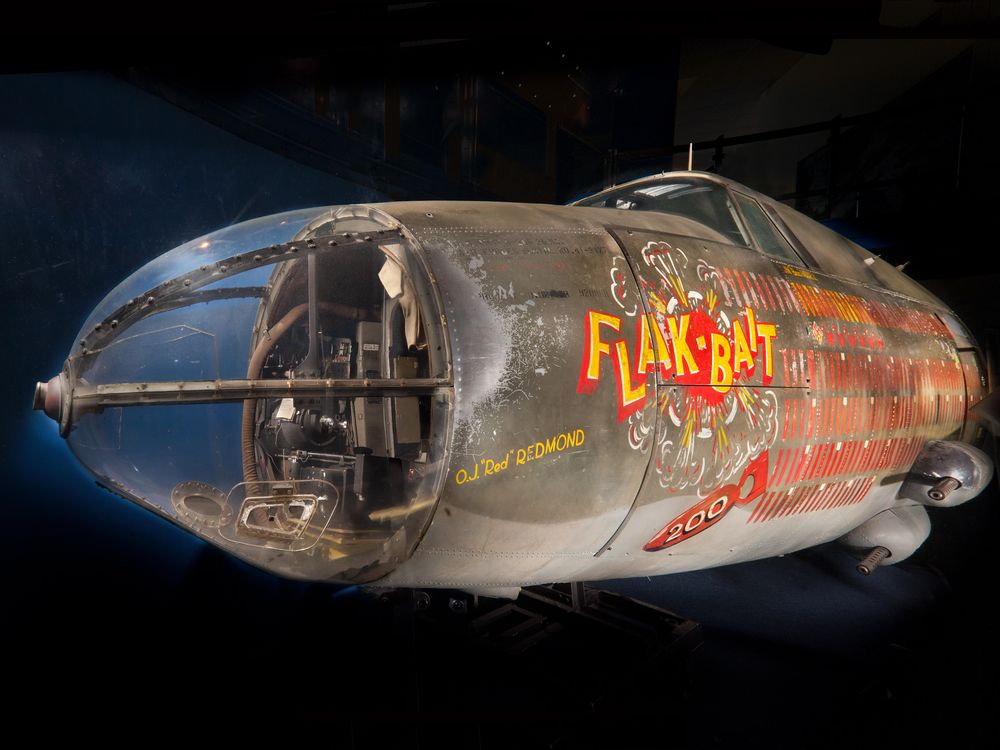 As world leaders gather in France this month to mark the 75th anniversary of D-Day, restoration specialists here at the National Air and Space Museum will be continuing their work to conserve one of the aircraft that took part in that momentous operation. The B-26 Marauder Flak-Bait, which completed more combat missions during World War II than any other U.S. aircraft, flew three of its 206 sorties in support of the D-Day invasion.
Since August 2014, from a glassed-in mezzanine at the Museum's Steven F. Udvar-Hazy Center in Virginia, visitors have viewed restorers at work on this historic artifact. In this issue, you'll read about their efforts to preserve the invasion stripes painted on Flak-Bait  just before its D-Day missions. The stripes identified Allied airplanes to help gunners avoid confusing them with the enemy.
This year's commemoration is expected to be the last major gathering of the veterans who participated in the assault on the beaches of Normandy. As we work to preserve Flak-Bait in this 75th anniversary year, we are conscious of our responsibility to continue to tell its story, a story of bravery, teamwork, and sacrifice. We are pleased that our visitors are helping us by sharing their own connection with the airplane on our website. At airandspace.si.edu/share-your-story, you can read comments about Flak-Bait and leave observations of your own. One commenter wrote, "When I was on active duty, I got involved with a B-26 Bomb Group and attended a few of their reunions. The thing that stuck with me was how each member would tell stories about the other guy who saved them during a mission but would never tell you about their own accomplishments."
Historic occasions like the D-Day anniversary offer us an opportunity to reflect on ideals that are a part of our lives today. At the Museum, we commemorate this important history while remaining a vibrant forum for the exchange of ideas about the present and future. Over the next seven years, as we reimagine all 23 galleries in the Museum on the National Mall, we are seeking to make connections between the great aerospace achievements of the past and projects that will affect the everyday lives of our visitors as well as the future of the planet. We hope the conversation about Flak-Bait—and other artifacts on our Share Your Story site—will be just one part of a growing, vocal community.