The Lies of Elmo Pickerill
Fake dates, fake radio messages: What else did this early aviator make up?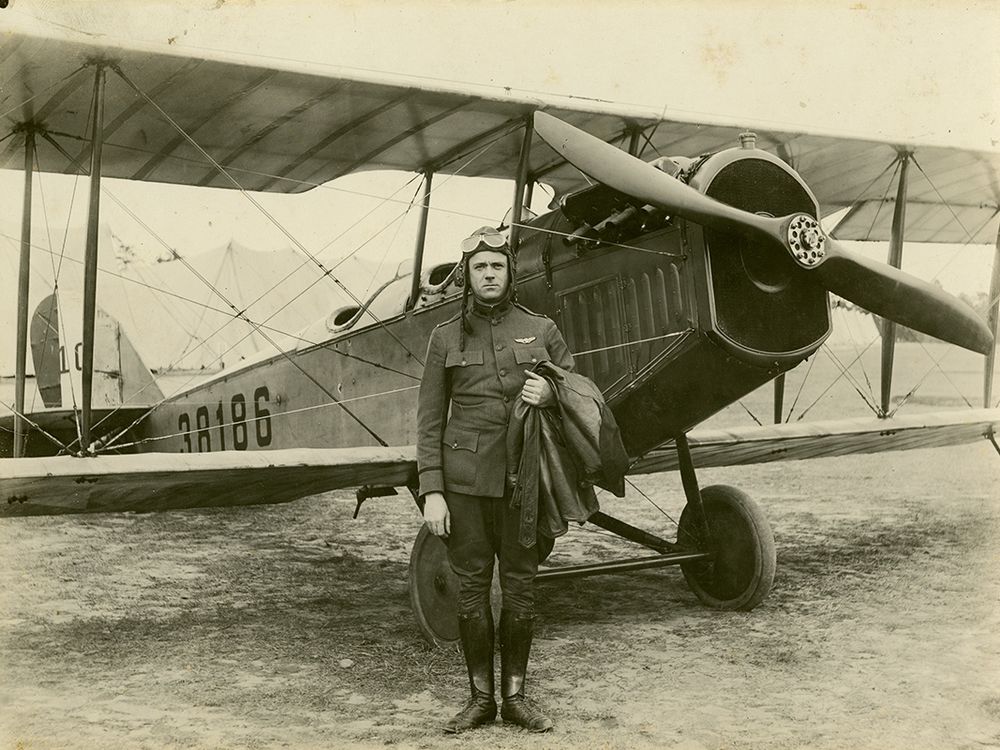 Visitors looking at the Early Flight display case at the National Air and Space Museum's Steven F. Udvar-Hazy Center will see a checkerboard "Early Bird" cap belonging to Elmo Neale Pickerill, an early aviator recognized as the pioneer of aircraft radio. For years it was believed that on August 4, 1910, Pickerill made the first radio-telegraphic communication between the air and the ground while flying solo in a Curtiss pusher from Mineola, Long Island, to Manhattan Beach and back. Unfortunately, new research suggests that Pickerill never made such a flight—nor was he an Early Bird (someone who flew prior to 1916, when the U.S. Army trained a large number of pilots for World War I).
While exaggeration and outright fabrication were common among early aviators, such claims are not victimless. They obscure the accomplishments of true pioneers of aeronautical communication, including John McCurdy, the first aviator to communicate with the ground from an airplane by wireless. We, along with British wireless historian and aviation enthusiast Greg Howard, have uncovered a range of documentation illuminating Pickerill's self-promotion.
The marriage of radio and the airplane was one of the most significant technical achievements of the early 20th century; without radio, the airplane would have been far less useful as a weapon or commercial tool. Fitting radio to airplanes accelerated the growth of the electrical and aviation industries, resulting in equipment that was smaller, lighter, less power-consuming, and less subject to interference—all critical requirements leading to the commercial radio revolution of the 1920s.
Pickerill entered the historical record in 1906 as a wireless operator in Colorado Springs, and was an outspoken member of the wireless telegraphy community. But there is no evidence that he was directly involved in aviation until 1918, when he joined the Army Air Service. He enjoyed a successful career as an aviator, eventually commanding the 135th Observation Squadron after it returned to the United States following the Armistice. By 1928, Pickerill was the chief pilot for the Radio Corporation of America's aviation division.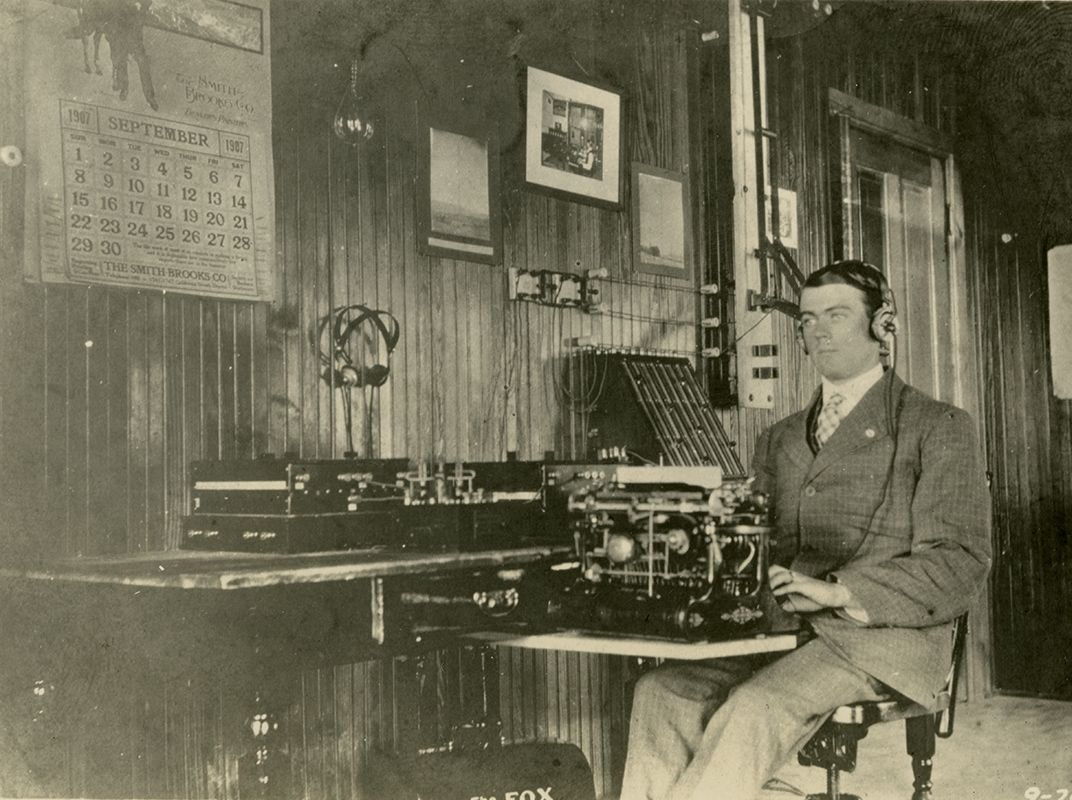 Despite these successes, Pickerill apparently felt he had missed an opportunity at historical greatness. By 1931, he had begun assembling a paper trail to support the claims that two decades before, Orville Wright taught him to fly, and that on August 4, 1910, he made a "round trip flight" from Mineola, New York, on which he "established two-way communication with…several steamships and the Marconi coastal wireless stations." This claim established historical precedence over the front page news stories on August 28, 1910, that proclaimed the achievement of John McCurdy. On August 27, McCurdy, while flying a Curtiss pusher, transmitted a Morse message to radio inventor Harry Horton, stationed on the roof of the Sheepshead Bay racetrack grandstand with an estimated crowd of 10,000 observing. The Brooklyn Daily Eagle proclaimed their feat as "the first time in the history of aerial navigation a wireless message was sent from a swiftly moving aeroplane."
In 1944, the U.S. Army Air Forces history branch endorsed Pickerill's 1910 claim by releasing two photos of what it described as Pickerill's historic flight. But the lack of any corroborating documentation before 1931 undercut claims that he developed the first aeronautical radios. Other pioneers of early "aeroplane wireless" received extensive coverage of their experiments in national newspapers and professional trade journals. Similarly, a thorough 1922 RCA World Wide Wireless biographical study of Pickerill that included a lengthy list of pre-war accomplishments made no mention of aeronautical radio work.
The Pickerill papers at the University of Maryland, the Library of Congress, and the National Air and Space Museum archives contain many of Pickerill's claims from the 1930s onward, but no Orville Wright letters, period news clippings, or correspondence with experts about airborne radio before World War I. Instead, they include a July 26, 1918 memo to his Air Service superiors in which Pickerill reports he soloed earlier that month for the first time, long after his 1910 claim and the 1916 end date for Early Birds membership. The most compelling pro-Pickerill evidence—the 1944 U.S. Army Air Forces photos—also fail to support his narrative. While one image clearly shows a Curtiss pusher on the ground at Manhattan Beach, Pickerill consistently claimed the aircraft he flew was a Wright Model B, which was not introduced to the public until the week following his supposed achievement. He also never mentioned landing at Manhattan Beach.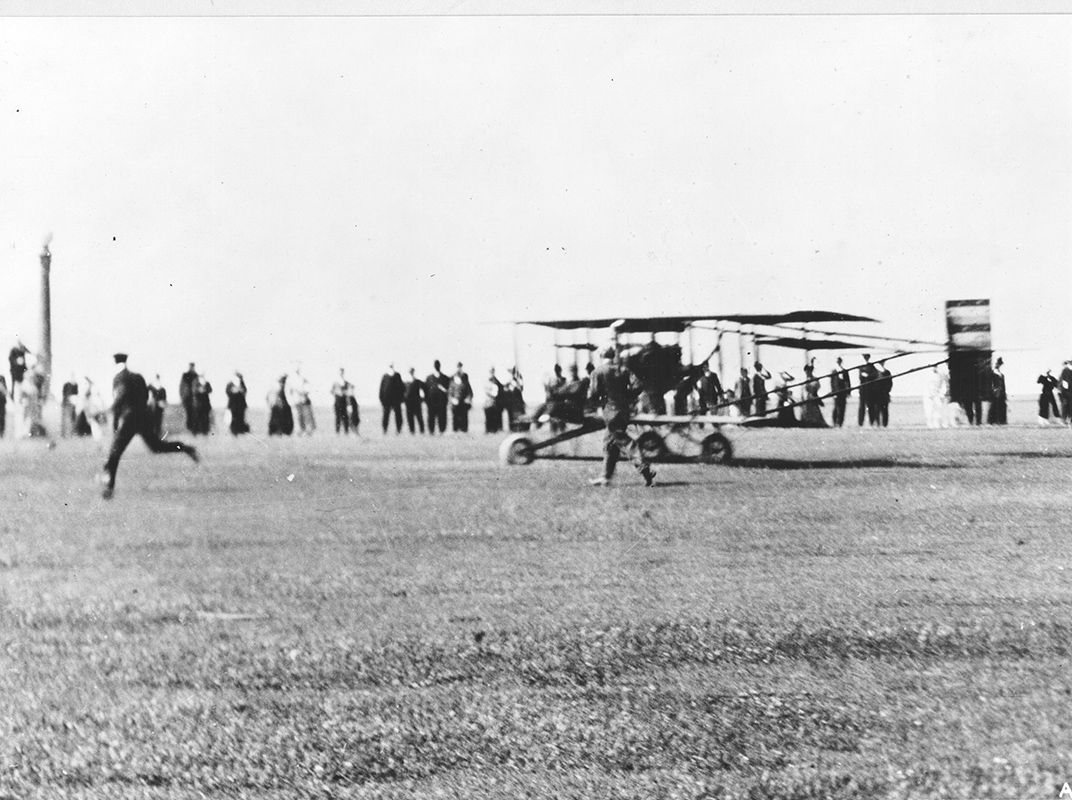 Pickerill's self-aggrandizements are puzzling. He made legitimate contributions to early radio before World War I and to the advancement of radio on aircraft during his Air Service and RCA careers, so it is difficult to fathom why he felt the need to make false claims, particularly since the falsehoods put his reputation at risk. Other aerial radio innovators like McCurdy were still alive when Pickerill was gaining recognition. Before World War II, Pickerill even claimed he had donated his first airplane radio set to the Henry Ford Museum. Today, the Henry Ford has no record of the donation.
By the late 1950s, Pickerill's stories earned him positions as president of the Long Island Early Fliers Club and secretary of the Early Birds organization. In 1962, he persuaded Smithsonian Institution National Air Museum director Philip Hopkins to accept a bronze bust of himself in recognition of the alleged 1910 radio flight. After a prominent donation ceremony, some Museum staff expressed doubts. Hopkins queried Charles Gibbs-Smith, the preeminent authority on early flight, who responded by saying that neither he nor his colleagues had "ever heard of Mr. Pickerill in relation to this historic 'first.'… I have seen far too many retrospective accounts to treat them very kindly." The Smithsonian asked Pickerill for "contemporary statements" from witnesses. He responded with the same articles from the World War II era, but it was a dated endorsement from long-deceased and highly respected Aero Club of America founder Augustus Post that Hopkins felt he could not ignore. But Museum head curator Paul Garber remained skeptical. He was especially doubtful that the receiver configuration was practical, given the limits of the technology in 1910.
While Pickerill's con was hardly the worst in aviation, it remains an injustice to McCurdy, Horton, and the other pioneers, and the Museum will take Pickerill's cap off display, swapping it for that of another Early Bird, glider pioneer Ralph S. Barnaby. Nonetheless, Pickerill's papers are still a valuable resource for those researching the history of early flight. As with any historical record, understanding what was kept and why is essential to interpreting its significance.