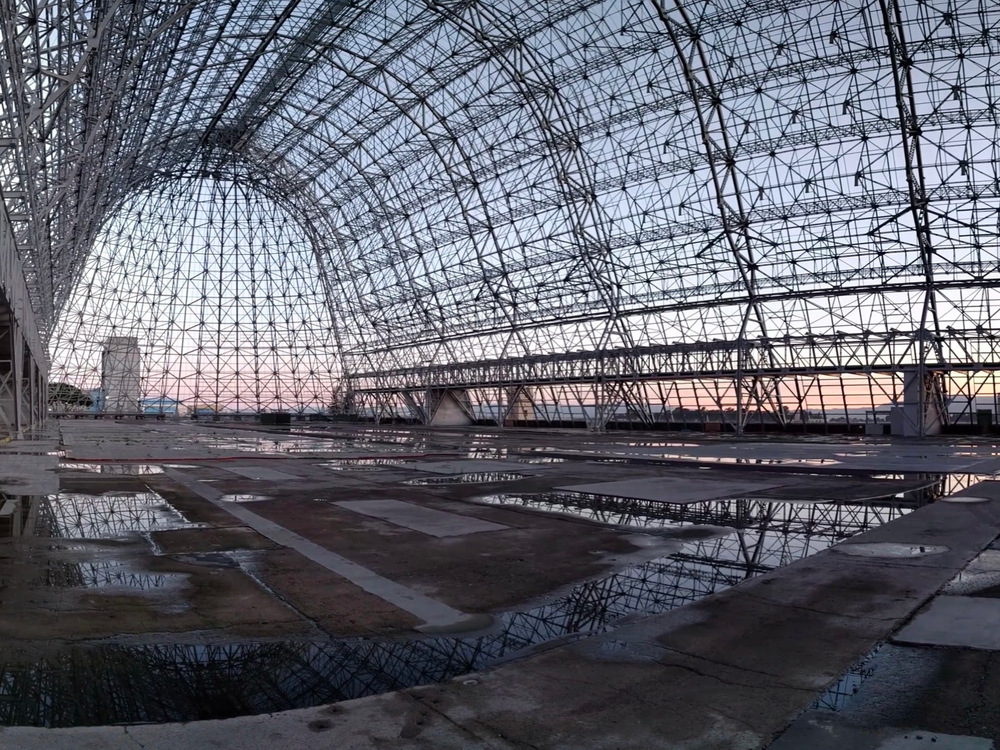 I've driven past Hangar One, the gigantic, 85-year-old landmark in Moffett Field, California, that decades ago used to house airships. But I've never been inside it before.  Now I at least feel like I have.
Clay Bavor, the head of virtual reality research at Google, recently posted this panoramic view inside the abandoned structure, taken with Google's nifty Cardboard Camera app.
Moffett Field Hangar One at dawn. Captured w/ #CardboardCamera, now on iPhone and Android. https://t.co/dPMdwlmQ1i pic.twitter.com/iPVkcYB7Ew

— Clay Bavor (@claybavor) September 12, 2016
The company leased Hangar One from NASA in 2014, with promises to refurbish it. According to the local Mountain View Voice, the new owner hasn't gotten much farther than figuring out how to clean up the place, and exactly what it plans to do with an eight-acre hangar is still undisclosed.
So, for the most part, are Google's plans for its next-generation virtual reality platform, called Daydream, which is supposed to be unveiled sometime this fall.
Cardboard Camera is about as simple as virtual reality gets.  It's a free app for both Android and iPhone, which lets you capture a VR scene in less than half a minute, in one continuous pan. It's not a full 360-degree photosphere—it sacrifices the top and bottom of the scene for the sake of ease—but it's perfect for a horizontal space like this one. Get yourself a cheap headset, download the Cardboard Camera app, and have a look.