Indiana Jones' Biplane and The Martian's Spacesuit Go Up For Auction
Aircraft and miniatures from The Last Crusade, Battle of Britain, and other films are among the movie props up for bid.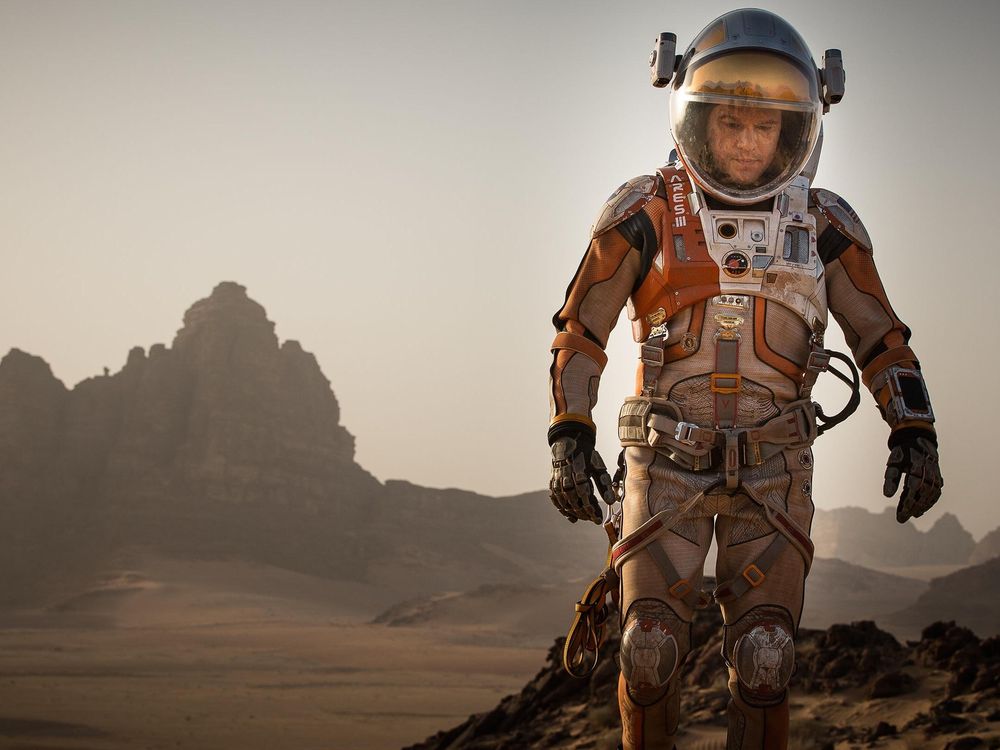 Attention, cinephile aviation enthusiasts blessed with a healthy disposable income: You've got less than 24 hours remaining to place your bids in a London auction featuring several notable aircraft and replicas flown by fictional archaeologist Henry "Indiana" Jones, Jr., Ph.D., among other movie heroes and villains.
Tomorrow at noon local time—that's 7 a.m. U.S. Eastern time—Prop Store Entertainment Memorabilia will auction off a collection of film props, vehicles, and costumes in an event held at the British Film Institute's IMAX cinema in Waterloo, London. Online bidding has already begun.
A highly detailed miniature model of a Heinkel He 111 bomber used in the filming of 1969's Battle of Britain (a film that also featured extensive aerial photography of real warbirds performing simulated dogfights) is expected to fetch roughly $13,000 to $20,000. The model is fashioned from wood, fiberglass, and acrylic over a metal frame. You won't need a hangar for it, but you'd better have a spacious garage or basement—it's just over 13 feet long, with a 19-foot wingspan.  (This year's audacious WWII drama Dunkirk made use of a scale-model Heinkel bomber, too.)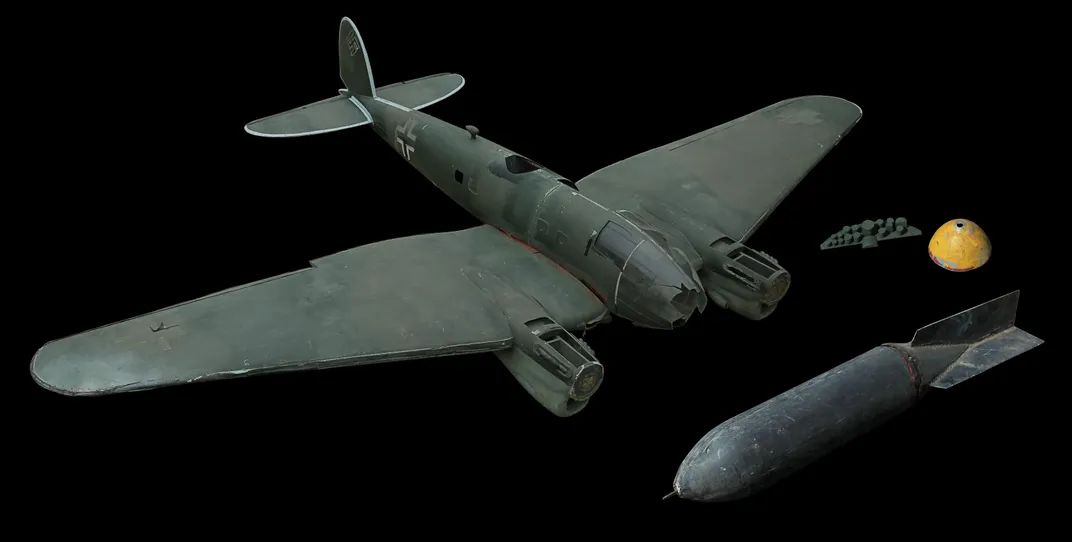 You will need a hangar, and an estimated $27,000 to $40,000, if you want to take home the Stampe et Vertongen SV.4 biplane in which Harrison Ford and Sean Connery eluded Luftwaffe pursuers in 1989's Indiana Jones and the Last Crusade. (You may recall the funny scene when Connery, as Indiana's pop, Henry Jones, Sr., shot through their own airplane's tail section, then soberly told Indy, "Son, I'm sorry. They got us.") That machine-gunned tail is a separate auction item, expected to go for $2,600 to $4,000.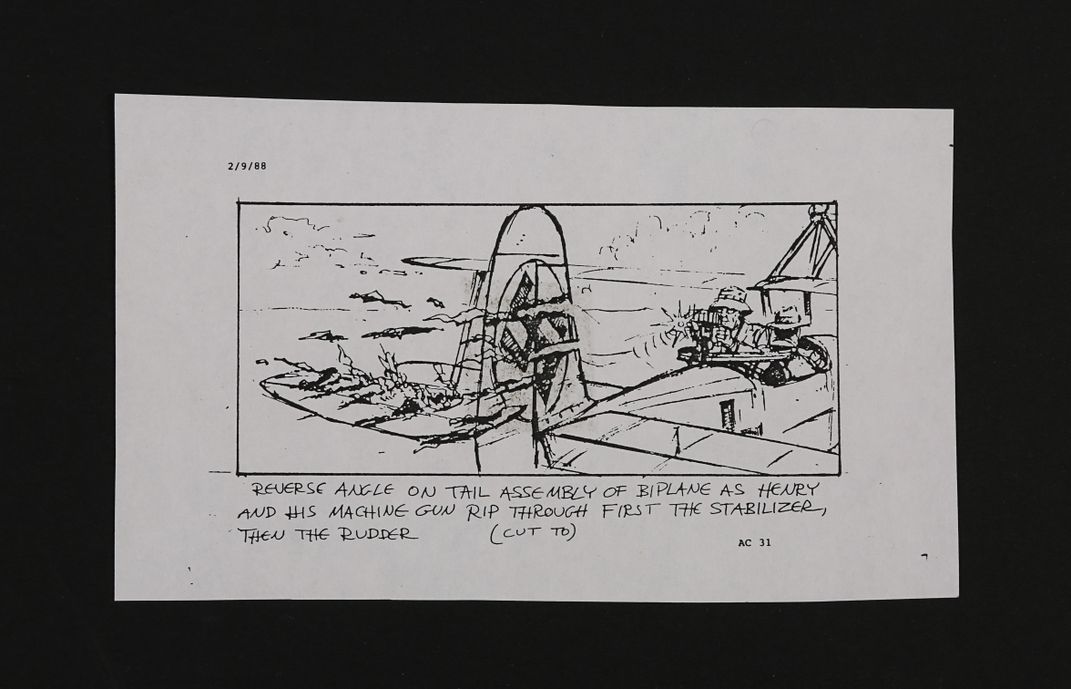 The Stampe was reused a decade later in The Mummy (1999), which is why it now sports Royal Air Force markings rather than the Nazi ones it had in Last Crusade. The auction includes props made for both films: A foreshortened tail section from Last Crusade, and costumed polystyrene dummies made up to resemble actors John Hannah and Oded Fehr that were attached to the biplane's wings for a scene requiring their characters to lie on the wings while it was in flight.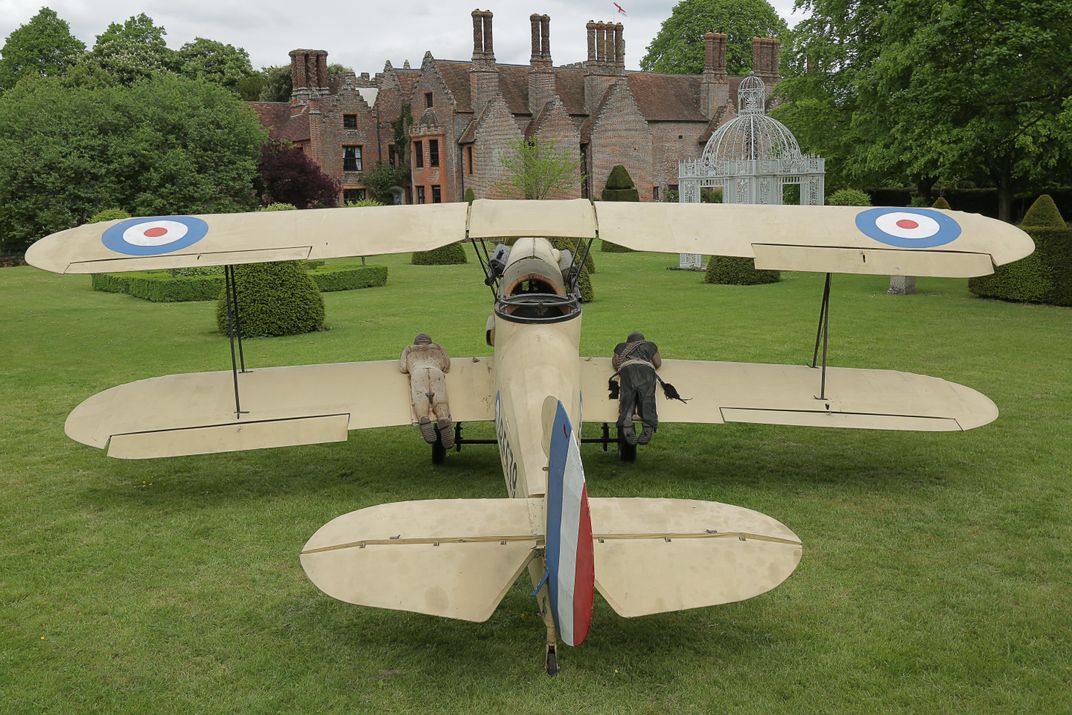 Another aerial vehicle in the auction is more fantastical: The Da Vinci-like flying machine seen in 1985's Young Sherlock Holmes.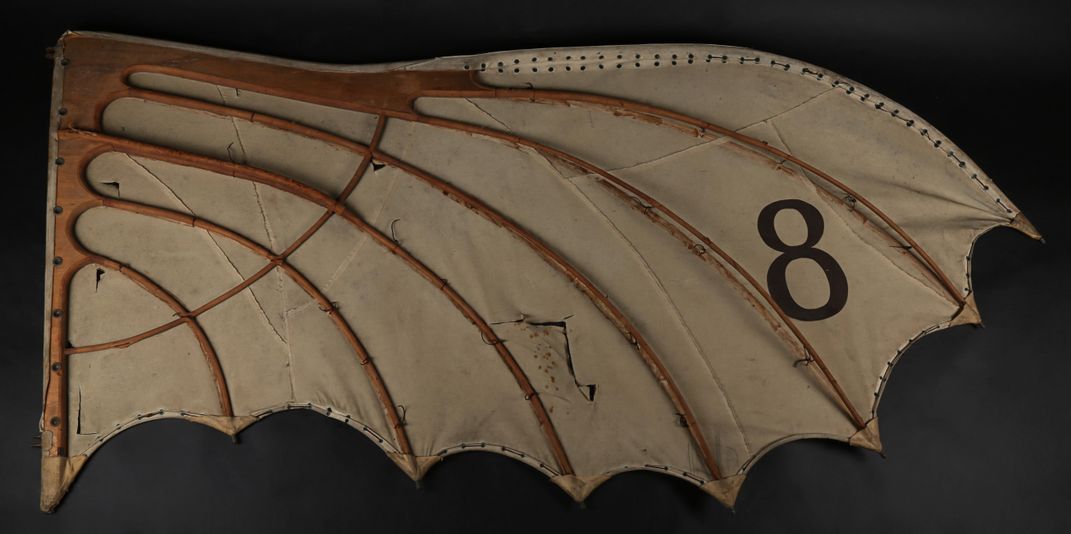 The auction also features memorabilia from notable science-fiction films: A prototype ape mask from the "Dawn of Man" prologue to 2001: A Space Odyssey (1968) is up for grabs. The Martian, the hit 2015 adaptation of Andy Weir's debut novel about an astronaut marooned on Mars, is represented with a number of Ares program props, ranging from flight suit logo patches ($400-$700) to full-size replica EVA suits worn by Matt Damon (starting bid $10,100) and Jessica Chastain (starting at $8,100).
At least one of the items on the block is truly esoteric. A miniature model of the Millennium Falcon spacecraft on offer comes not from the Star Wars films, but from 1982's landmark dystopian-future movie Blade Runner. Visual effects artist Bill George built the model as a tribute to the Star Wars films, then concealed it among the miniature skyline created to depict the swollen, smog-choked, overpopulated Los Angeles of the year 2019 that Blade Runner director Ridley Scott (who also made Alien and The Martian, among many other films) imagined three-and-a-half-decades ago. This is odd but not unique: the "mothership" miniature from 1977's Close Encounters of the Third Kind on permanent display at the National Air and Space Museum's Steven F. Udvar-Hazy Center contains a small figure of Star Wars' beloved droid R2-D2.
The placement of an artifact of one fiction inside another one just emphasizes that these items, like most collectibles, have almost no intrinsic value; their worth comes from the hold they have over our imaginations. No surprise, then, that the most iconic Indiana Jones prop of all—one of the bullwhips Ford used in the filming of Last Crusade—is expected to sell for more than twice as much as that old biplane: the equivalent of $67,000 to $95,000.