How to Make a Propeller in Six Days
Ask Alaina Lewis, proprietor of Culver Props, in Rolla, Missouri.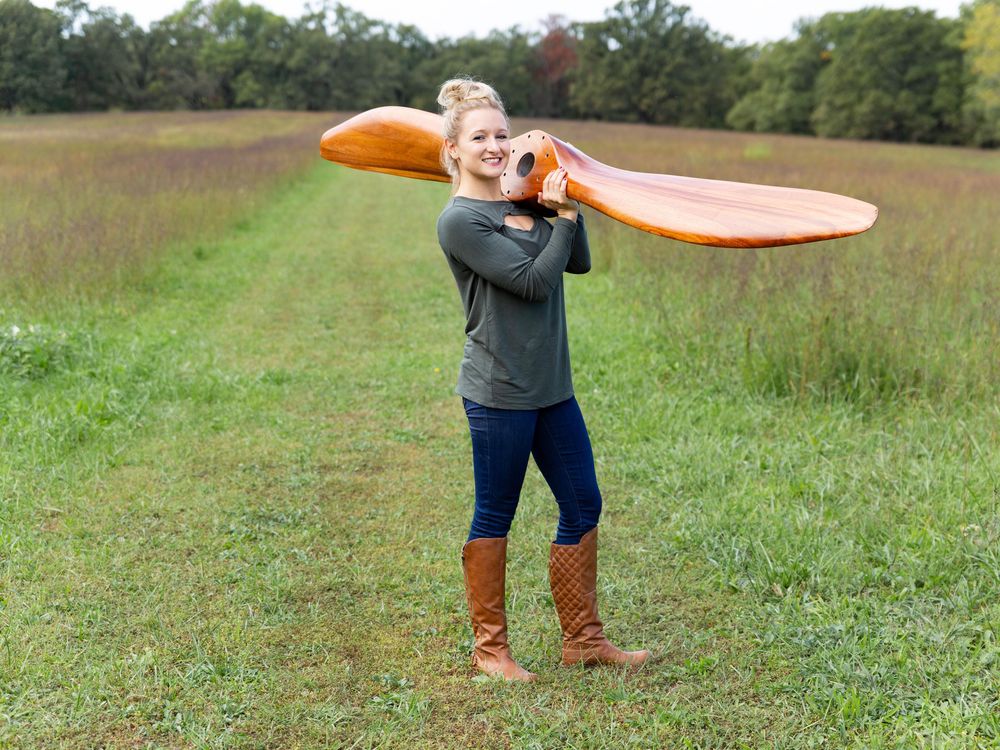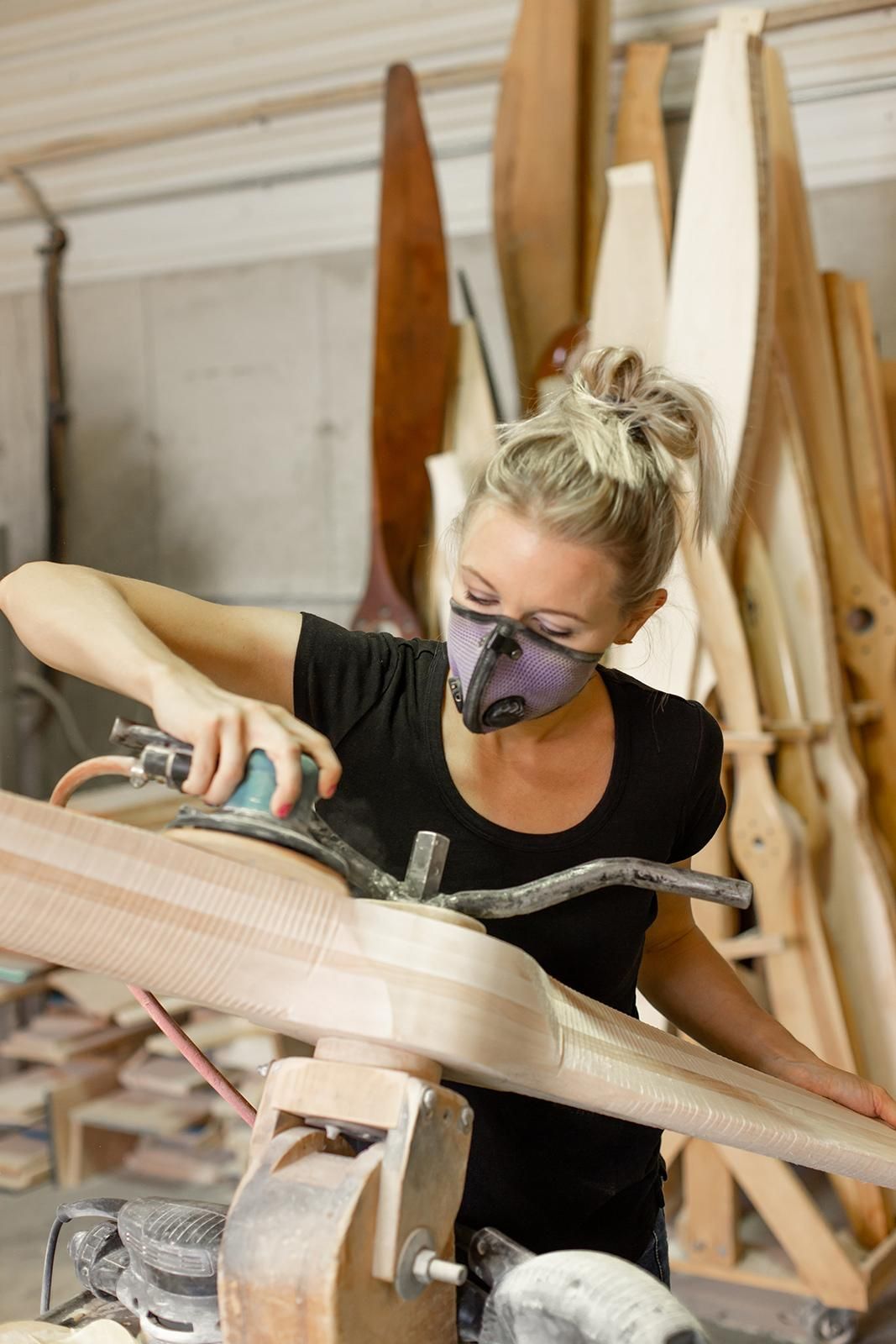 The business: Culver Props specializes in making custom, fixed-pitch, two-blade, wood propellers. Lewis makes about 120 propellers a year.
The path: Lewis was taught by her grandfather, a mechanical engineer. "I worked here while I was going to college," says Lewis, "doing the things nobody else wanted to do, like answering the phones. My grandpa taught me everything as we went along, and I've been doing this now for 10 years. He passed away in 2016, so I continued the business—me and my 84-year-old granny, who comes in every day and helps me. We specialize in the larger-diameter propellers, a lot of World War I replicas. That's our sweet spot."
How long does it take to master the skill? "Around two years," says Lewis. "The actual learning how to make a propeller is not that hard. But learning how to find the right pitch and the right diameter for different propellers is what is hard. Because the combinations of engines and airplanes are exponential. You can have one type of engine on 100 different airplanes, and they all have different cruising speeds. Pilots have different expectations for their aircraft and what they need it to do. World War I replicas are all about making the prop look exactly like the original. World War I aircraft have huge props. Sometimes clients may be using modern-day engines, and they still want that big prop. Sometimes I can make that happen, and sometimes I can't."
What information do you need before you can make a propeller? "Customers give me their engine and airplane specifications," says Lewis, "and I take their cruising rpm and their cruising mph to give me an appropriate pitch. Then I look at the tip-speed, and extend the diameter of the propeller as far as I can, so that at maximum rpm, the propeller is not going above 850 feet per second on the tip-speed. At about 800 feet per second it starts to get noisy, and at about 900, you start to lose efficiency."
Typical day: Each propeller takes a minimum of six days to make: "On Day 1, I select my bare boards, pick out my pattern, and glue my boards into a block," says Lewis. "On Day 2, I carve out the propeller pattern on my tracing lathe. On Day 3, I sand and balance the propeller. After that, it gets one coat of varnish every day for three days."
Best thing about the job: "That no two jobs are the same. This past year I made a propeller for a 40-horsepower Aerolite 103 ultralight and also a propeller for a 300-horsepower Bristol Fighter."
Most challenging job so far: "The propeller for a Bristol F.2 Fighter," says Lewis. "It had a hub thickness of six inches, and a 90-inch diameter. I just shipped it out yesterday; I cried a little when it left! I spent a year on it, and made the pattern from scratch. I spent months working with the aircraft owner making sure every detail was right."
Do you know many other propeller manufacturers?
"Social media has connected me to some really incredible prop makers from around the world," says Lewis. "There are so few of us around that I feel an instant friendship when I meet someone in the business."
How would someone get into the business? "Apprenticeship," says Lewis. "Making the propeller is one part; the other is having a good understanding of the engines and airplanes the propellers go on. Any education to do with aircraft and aircraft engines would be beneficial."
Dream aircraft you'd like to work on? "An Albatros D.Va," says Lewis. "I love that airplane, absolutely love it."