How to Turn a Freeway into a Runway
Taiwan conducts an emergency drill to keep its aircraft flying.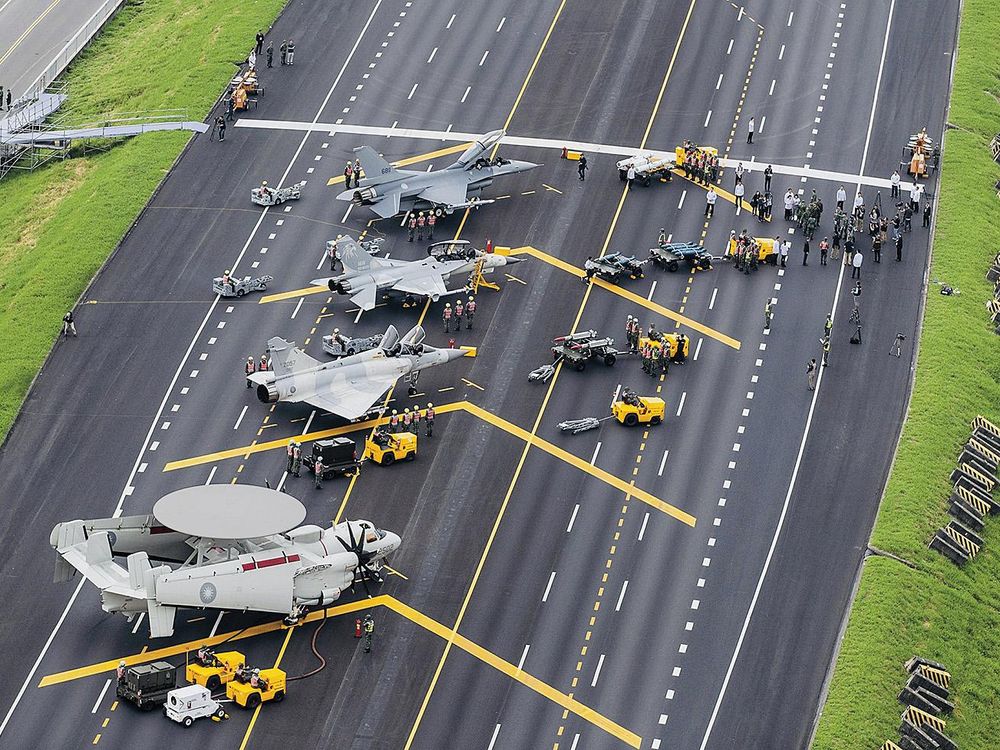 Taiwan landed military aircraft on a nearly two-mile stretch of the Sun Yat Sen Freeway in May to demonstrate the island nation's capability to defend itself in the event that enemy attacks severely damaged or destroyed its airfields. The country's freeway bureau prepared for the drill by removing 1,375 median barriers, 111 street lights, and 77 road signs.
Among the aircraft that participated in the military exercise were three fighter jets—a U.S.-made F-16A/B, a French Mirage 2000-5, and Taiwan's own Indigenous Defense Fighter—as well as an E-2K airborne early warning aircraft.