How to Ship an $8.8 Billion Telescope
The James Webb Space Telescope will take the slow boat to Kourou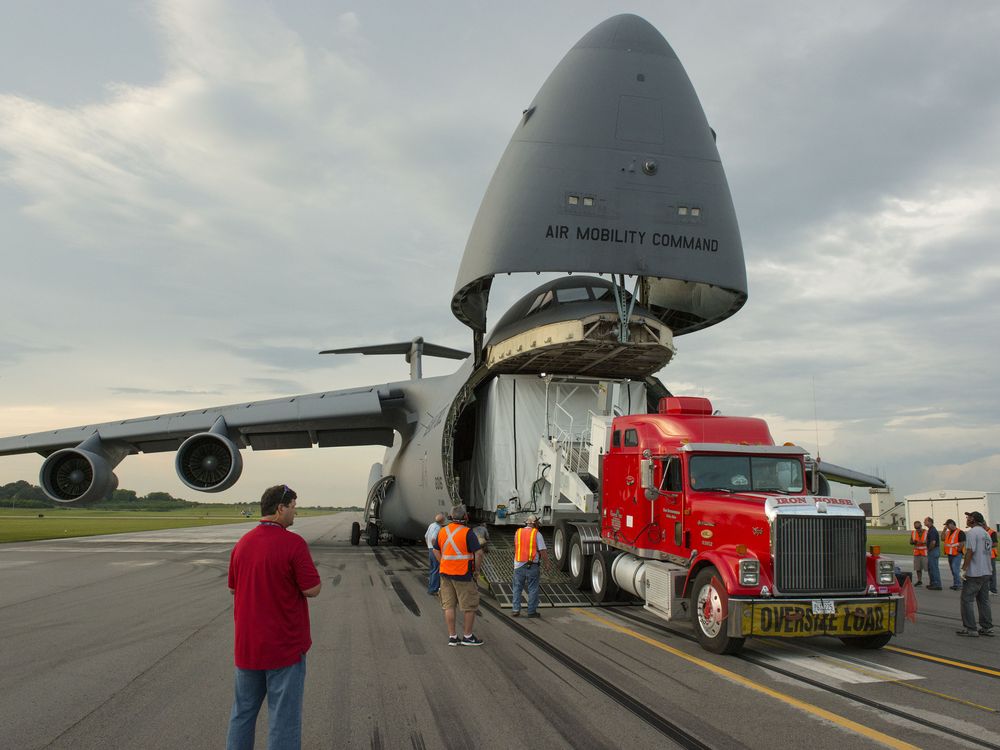 Over the next four years, the James Webb Space Telescope needs to pull itself together from pieces scattered across the United States and get to a launch pad in South America.
This summer, to test how it performs at its chilly 50 Kelvin (-370 F) operating temperature, scientists will lock Webb's instrument suite in a cryogenic-vacuum chamber, where lasers and LEDs will simulate starlight.
Next year, Northrop Grumman will deliver to NASA's Goddard Spaceflight Center in Maryland the structure in which the mirrors will be mounted. The instruments will be subjected to vibrations and stress like the telescope will experience during launch.
In 2016, the instruments will be coupled with the mirror segment at Goddard to create the Optical Telescope Element, or OTIS.
In 2017, OTIS will be flown to the Johnson Space Center in Houston for almost a full year of further testing in a seven-story room built for the Apollo program that has been converted into a massive cryo-chamber. Meanwhile, at Northrop Grumman's facility in Redondo Beach, California, the spacecraft bus and sunshield will be assembled.
Early in 2018, OTIS will arrive in California to be mated with the spacecraft and sunshield. A truck will carry the assembled telescope on an eight-hour ride the 20 miles from Redondo Beach to the city harbor. Though technically the telescope could be flown the rest of the way to Arianespace's launch complex in Kourou, French Guiana, seven bridges lie between Kourou's airfield and the launch site, none of which can bear the giant telescope's 14,300-pound weight.
So the observatory that cost $8.8 billion and will define NASA for a generation will travel by barge from Los Angeles, a two-week journey that includes several days to clear the Panama Canal. After nearly 20 years, what's a couple more days?