How Many Airmen Does It Take to Fix a Flat Tire on a C-5?
Fewer, thanks to an invention by an Air Force lab.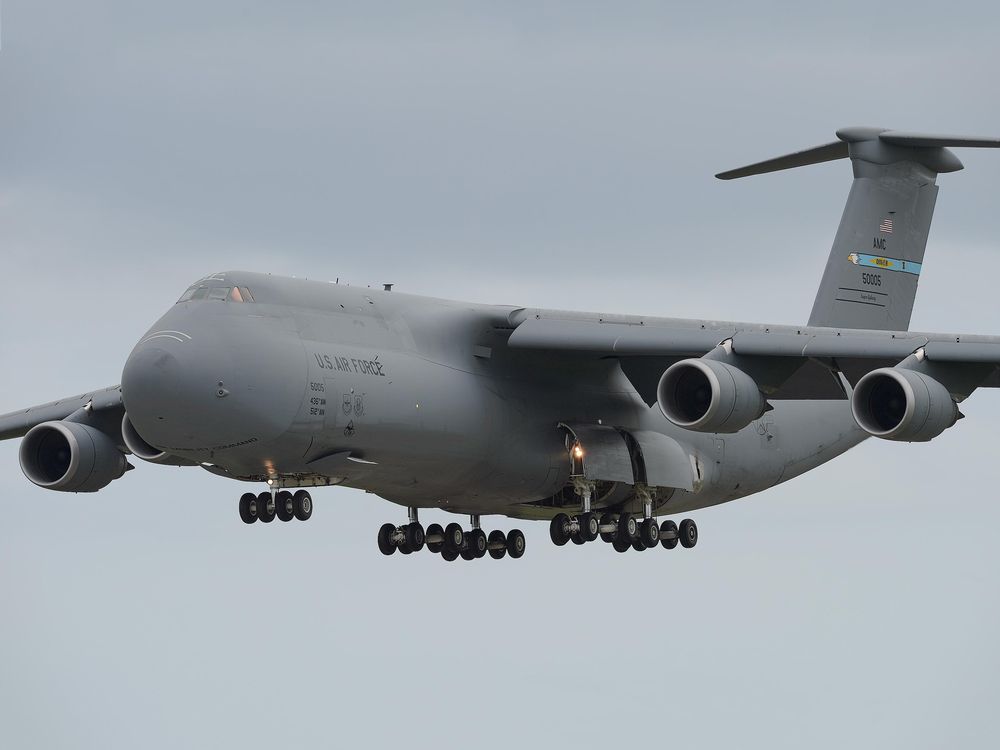 If you've ever endured the frustration of changing a tire, take a moment to appreciate the challenge confronting airmen who have to replace the tires on a C-5M Super Galaxy.
Capable of carrying more than 280,000 pounds of cargo, the C-5M is the largest aircraft in the U.S. Air Force inventory, equipped with five sets of landing gear consisting of 28 wheels, each four feet in diameter. The tires wear down approximately 0.002 inches every time the behemoth lands. And, several times per week, the task of changing those tires falls to a work crew of five airmen—three of whom struggle to keep a 15-pound spanner wrench in position while tightening the wheel's hub nut—including one who has to lie on the ground while pressing his feet against the wrench, which could potentially fall and injure him.
But this tire change is about to get much easier—requiring two fewer airmen—thanks to a new tool developed by engineers at the Air Force Research Laboratory's Junior Force Warfighters Operations in RX (JFWORX).
JFWORX tackles "legacy problems that have been handed on down through the years that have never really had enough engineering applied to fix them," says J.D. Bales, a mechanical engineer who worked on the project. Previously, Bales helped design a better "milk stool"—the wooden support placed under the rear loading ramp of a C-130 aircraft—which promises to save the Air Force more than $2 million per year in fuel costs because of reduced weight.
The new tire tool features a footplate and an upright handle, which makes it possible for just a single airman to apply a large, axial force against the spanner wrench, keeping it in position while torque is applied. So far, the tool has been tested at Dover and Travis Air Force Bases. "Both groups seem to really like it, especially the grizzled veterans," says Bales, "because they've been through the uncomfortable process of being beneath the socket or the spanner wrench quite a few times." Bales says that the fewer personnel represents a reduction of up to 2,700 hours in manpower annually.