How Far Could Civil War Balloonists See?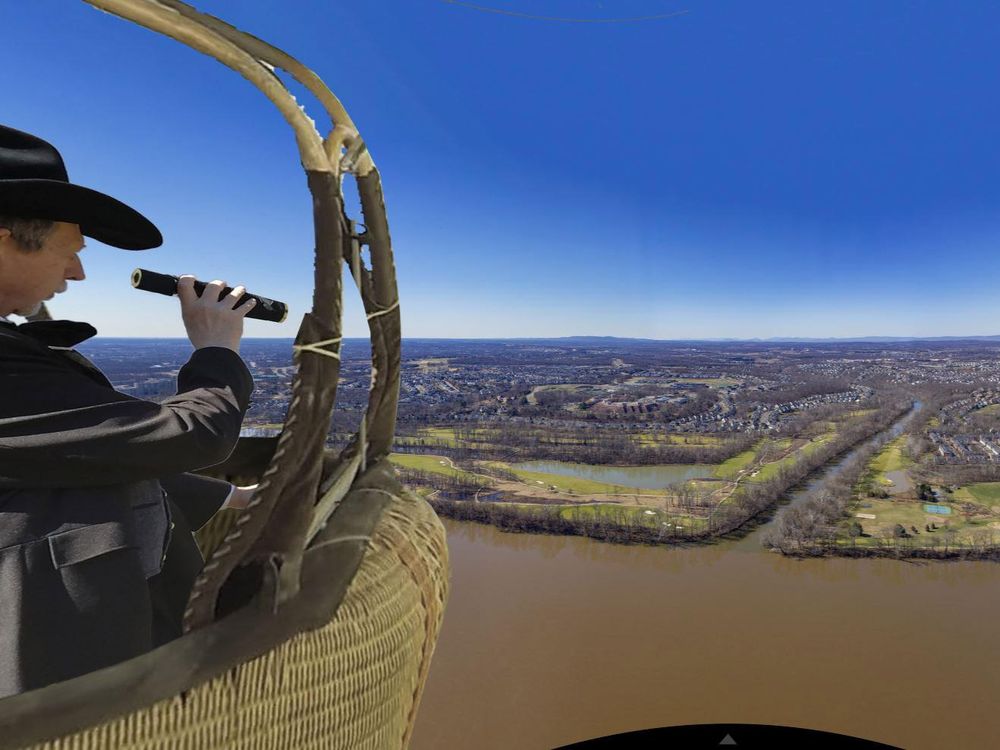 Ordinarily you would find Jim Green at NASA headquarters in Washington, where, as the agency's Chief Scientist, he helps plan the future exploration of the cosmos. But on an unseasonably warm day last February, Green's mind was on the past. Along with Tom Crouch, a senior curator at the National Air and Space Museum, and a team of balloonist/photographers, he traveled to a riverbank in rural Maryland to try to answer a simple question: How well could Civil War balloonists see their enemy?
Green has more than a passing interest in the subject. He's an expert on Thaddeus Lowe, the aeronaut who headed the Union Army's balloon corps during the war. "Jim will probably be the one to write the definitive book [on Lowe]," says Crouch, who should know, since he's an expert on Civil War ballooning himself.
From their launch point at Edwards Ferry on the Potomac River, Curt Westergard and his team from AirPhotosLIVE.com in Falls Church, Virginia, raised a small, tethered aerostat balloon—with a cluster of cameras, but no passenger, on board—to 800 feet. Then they took a 360-degree image that approximates what the unaided human eye would have seen from that vantage point in 1862. Turns out Union spies could have easily kept watch on their Confederate enemies at Fort Evans, three miles away on the Virginia side of the river.
Below: NASA's Jim Green (dressed as Civil War balloonist Thaddeus Lowe) and his gondola were digitally added to this 360-degree panorama taken from an aerostat balloon over Edwards Ferry, Maryland in February 2018. The view is looking west across the Potomac River into Virginia. A contemporary map shows the area as it looked in the 1860s. Use the icons at bottom to navigate or expand the image to a full-screen view. Drag your mouse in the frame (or use VR glasses using the icon at bottom) to look around the full panorama.