How Do You Airlift 500 Sea Turtles?
One Piper Cub at a time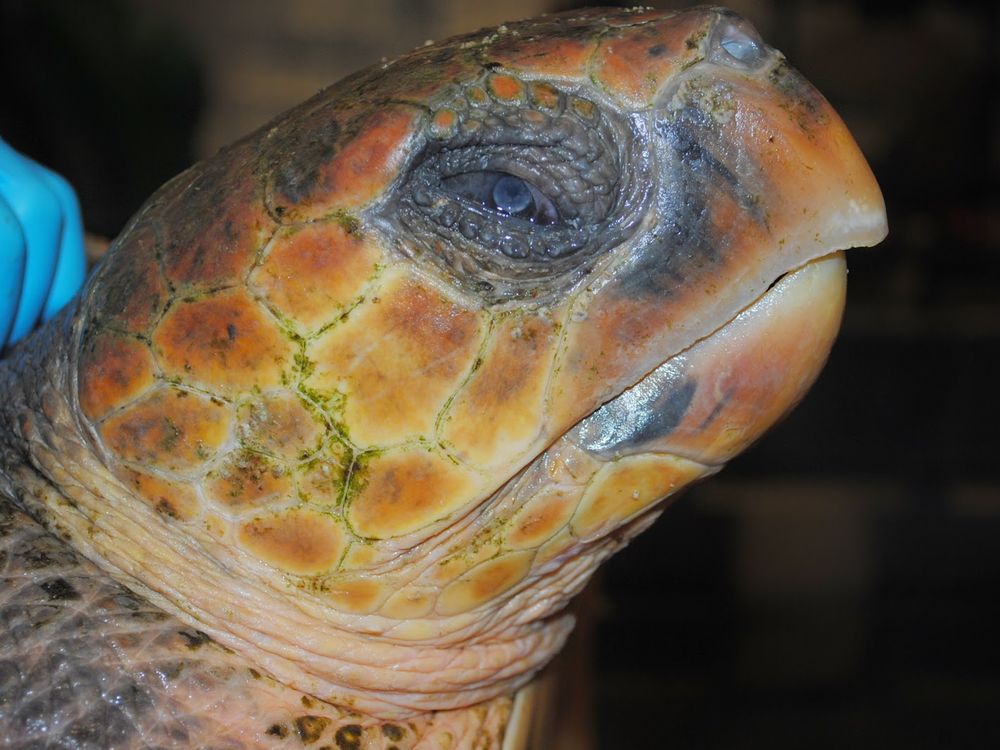 Hundreds of pilots from all over the United States offered their airplanes. Pilots from Canada and England and France called, offering to copilot a flight if needed. The recipients of all that goodwill? The sea turtles of Massachusetts, stranded on Cape Cod beaches after a bitter cold snap.
During what's known as the "cold-stun season"—when water temperatures drop and turtles' body temperatures fall below acceptable limits—turtles in the Greater Atlantic region are picked up by the Massachusetts Audubon Wellfleet Bay Wildlife Sanctuary and brought to the New England Aquarium for initial medical care. After being stabilized they're transported—usually by ground, and sometimes by air—to rehabilitation facilities both in New England and farther south. But last November, at the start of the season, the New England Aquarium already was overwhelmed.
"The New England Aquarium hit their emergency capacity—80 turtles—within the first three days," says Kate Sampson, the Sea Turtle Stranding Coordinator for NOAA. "Normally the New England Aquarium can handle finding transports, but they had all they could do to maintain the turtles themselves, so I handled the logistics." With her federal connections, Sampson can coordinate with the Coast Guard and the Fish & Wildlife Service. But she knew she'd need even more help last winter. So she turned to Leslie Weinstein in Boise, Idaho. Weinstein, founder and manager of True-Lock, an aviation fastener company, has extensive ties to the general aviation community. As soon as he heard from Sampson, he started contacting pilots. "I received over 1,000 emails from pilots hoping to volunteer," says Weinstein. "The first two days I could not make any phone calls because of all the phone calls coming in."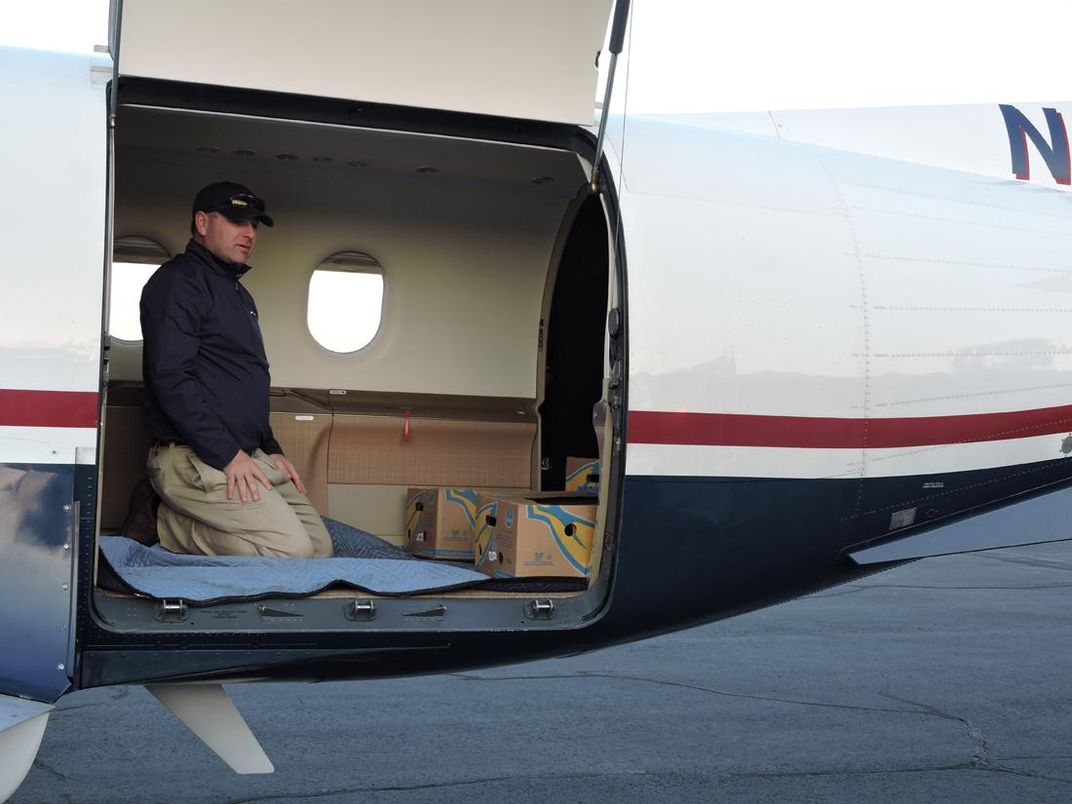 "We ended up transporting about 550 animals," says Sampson, "and almost all of them went on flights. We could not have done this without the general aviation community. I was on the phone with Leslie multiple times each day. 'Leslie! We have 50 turtles that can go to Texas, and they'll be ready to go by Friday. What can you do for us?' And he'd say, 'Ok, give me the measurements of the boxes they're going to be in, and we'll get it done.' "
 "Some pilots could take only one or two boxes, and I'd still consider them," says Weinstein, "because it depended on where the turtles were going, and where the aircraft was, and how long of a leg they could fly.... I had everything from little Pipers to Cessnas, PC-12s and King Air 350s."
The Coast Guard transported 200 turtles to Orlando, Florida, in an HC-144A, and another 80 or so to Gulfport, Mississippi. Foul weather cancelled the smaller flights that were meant to meet up with the Orlando flight, but that didn't deter Weinstein. "He got Pilots n Paws to drive some turtles to their destinations when the bad weather kept them from flying," says Sampson.  
While many of the turtles were released soon after transport, others have required extensive rehabilitation. "The turtles have pneumonia, and they also get a lot of lesions in their joints and their flippers, probably related to poor blood circulation during cold-stunning," says Sampson. "So it takes a long time for them to recover." A few were released just this past weekend from the Georgia Sea Turtle Center in Jekyll Island.
While some might find sea turtles and airplanes an unlikely match, Weinstein does not. "Do you see what's happening?" said Weinstein. "The little sea turtle—an endangered species—and general aviation—another endangered species—have come together to rescue each other. That's the way I see it."