Hinton Takes Gold at Reno
Steve Hinton and Voodoo triumph at the National Championship Air Races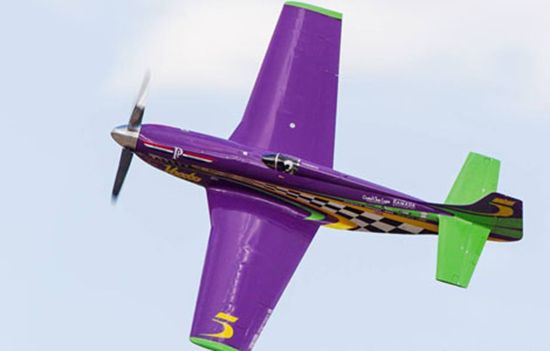 "Is it the pilot or the plane?" That's the question that Reno air race announcers repeatedly proclaimed would be decided by yesterday's 50th national championship Unlimited race. If that was the question, the answer was… the pilot.
After four previous wins in Tiger Destefani's modified Mustang Strega, champion Steve Hinton climbed into the cockpit of a former rival—Voodoo—and handily beat Strega, denying veteran racer Matt Jackson his chance at Unlimited Gold. Having ended up in the outside position because of boundary penalties in previous races, Jackson made a mighty effort, coming from last position to second, but just could not close the eight-second gap that Hinton had opened between Voodoo and number two.
But there's more to winning Reno than the pilot and the plane. The Voodoo crew was headed by Bill Kerchenfaut, the winningest crew chief in history.
Besides the duke-out between Hinton and Jackson, there was other drama during the week, as former shuttle commander Hoot Gibson was eliminated from Sunday's race. On Saturday, the composite scoop atop the engine cowling of his Hawker Sea Fury 232 disintegrated, and pieces struck the windshield and other parts on the airplane, with some of the pieces being ingested by the engine. Gibson landed safely, but that was it for 232. Jackson also experienced a mayday in a qualifying race, when, at approximately 500 mph, the Strega's canopy separated, grazing his helmet.  Again, the pilot landed safely.
The 2013 National Championship Air Races had a smaller field in the Unlimited Class—13 racers, as opposed to 21 in previous years—but this year's event was injury-free.