Here's Looking at You, Floyd Bennett
New York City's first municipal airport couldn't take a bad picture.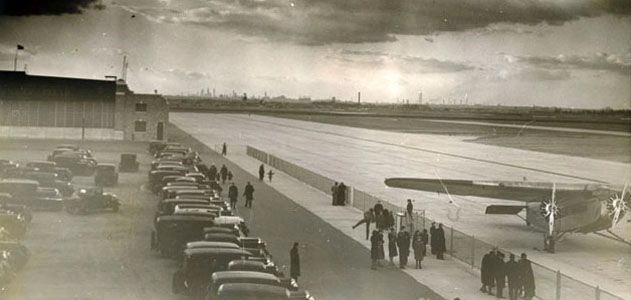 In the 1930s, Floyd Bennett Field was the place to be if you were a pilot who wanted to make the headlines. Aviators such as Jimmy Doolittle, Jacqueline Cochran, and Wiley Post used the airfield as the departure point and destination to set a slew of speed and distance records. The dashing pilots, sleek airliners, and sweeping vistas attracted the attention of many photographers, including the airport's resident camera man Rudy Arnold, who shot thousands of images during the airport's golden age. See the gallery below for a sampling.
Howard Hughes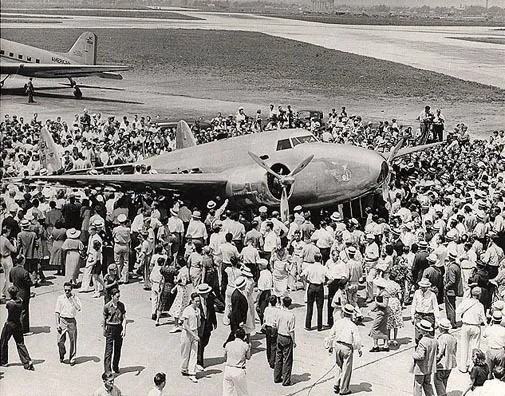 Spectators swarm Howard Hughes' Lockheed Model 14. On July 10, 1938, Hughes began a round-the-world flight from Floyd Bennett Field and landed at the airport four days later.
Wiley Post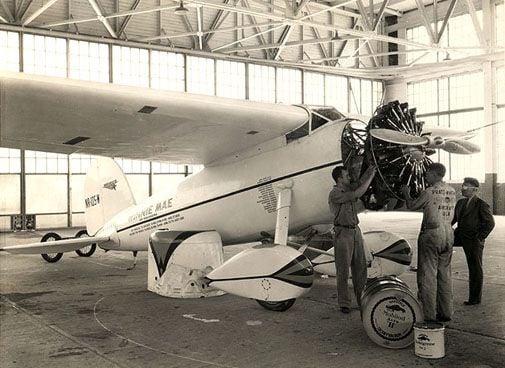 Pilot Wiley Post (far right) watches as two mechanics service his Lockheed Model 5B, the Winnie Mae. In 1933, Post set a record in the Winnie Mae, flying around the world in seven days, 18 hours, and 49 minutes.
Spectatorship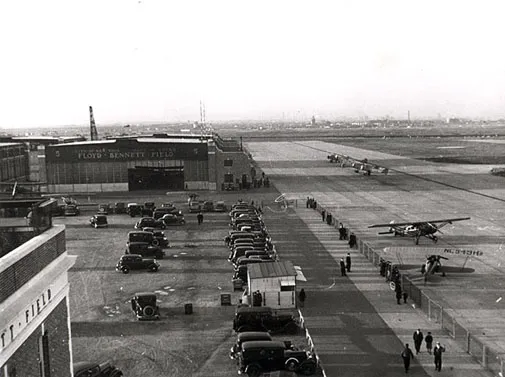 Airplanes were still new enough in the early 1930s that people drove out to the airport just to watch the day's landings and takeoffs.
Breaking Records
Floyd Bennett Field was a popular site for marking the achievements of record-breaking aviators.
Flight Plan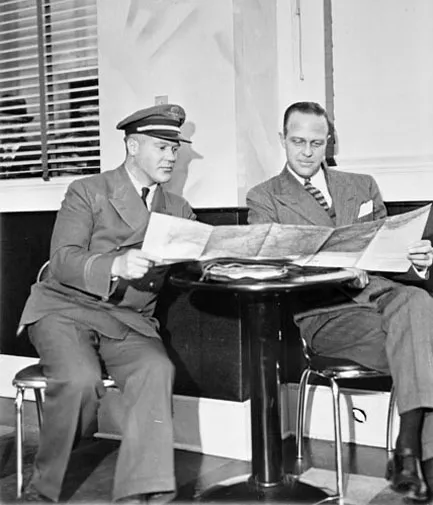 A Trans World Airlines Douglas DC-1 pilot goes over the day's flight plan with a passenger at the restaurant inside Floyd Bennett's terminal.
Stanley Hausner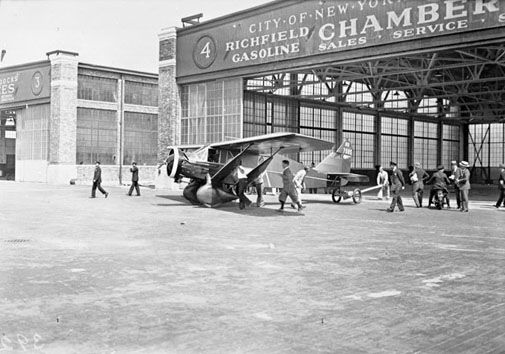 Stanley Hausner flew his Bellanca J, the Santa Rosa Maria, on a trans-Atlantic flight to Poland in 1932.
Douglas DC-3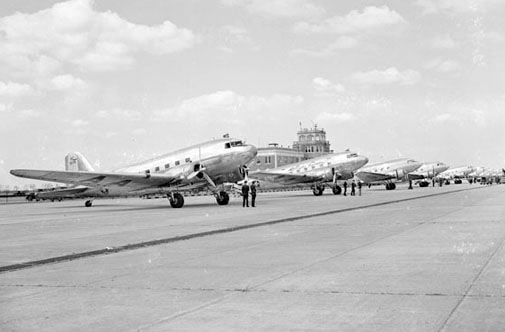 The legendary Douglas DC-3 transport was a common sight in 1938, when traveling cross-country in unpressurized aircraft made flying an adventure.
Patch to Match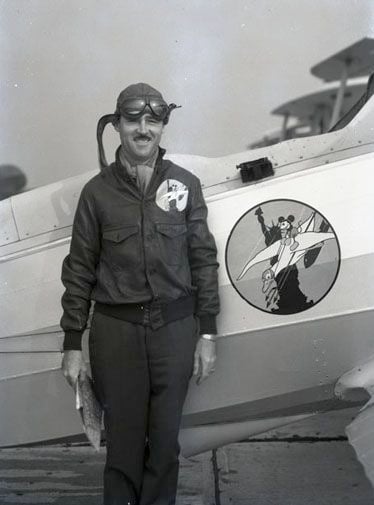 The patch on Edwin F. Conway's flight jacket matches the artwork on his airplane: Mickey Mouse flying an armed duck past the Statue of Liberty.
Fern Kirkman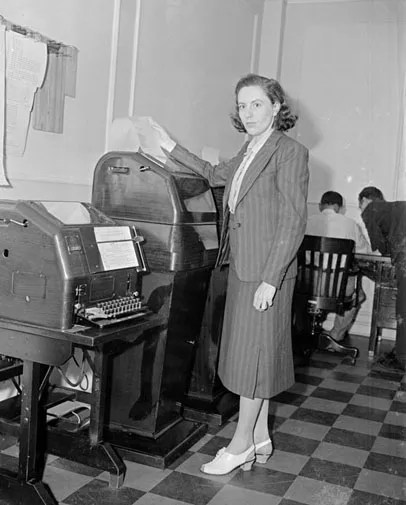 Fern Kirkman worked at Floyd Bennett Field as a meteorologist for American Export Airlines.