Happy Birthday, Dummies
At age 75, the anthropometric manikin is smarter than ever.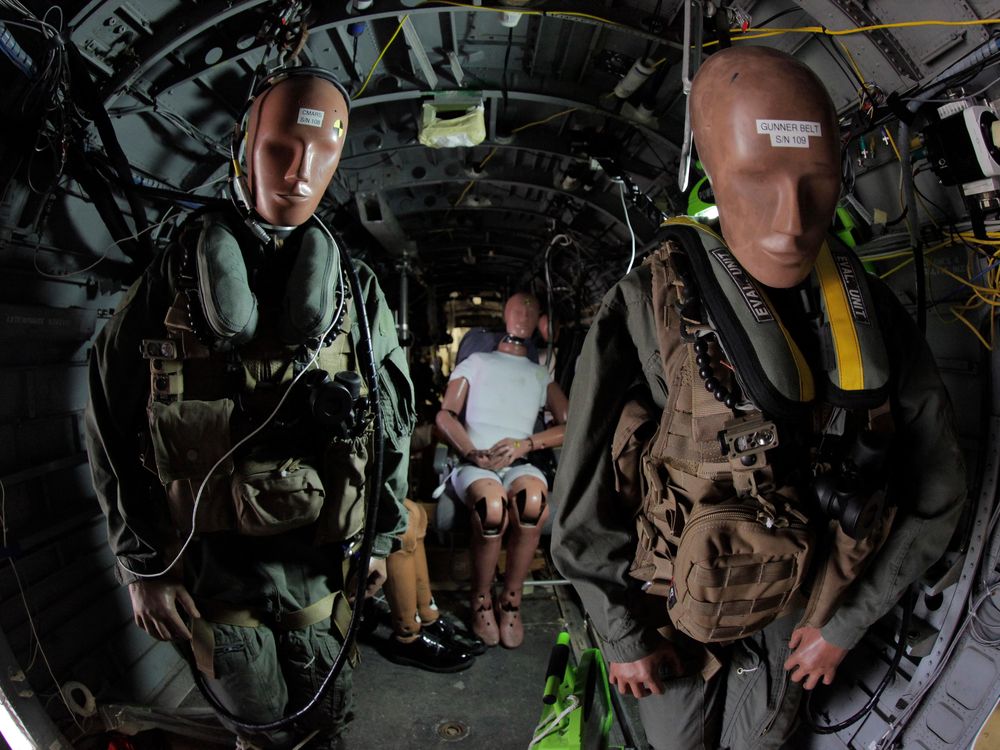 In the summer of 1940, the U.S. Army Air Corps realized that the nation couldn't be fit for war until its men and equipment were fit for each other. So in September of that year, the newly appointed commander of the Corps' aeromedical research unit, Captain Otis O. Benson, Jr., asked Harvard anthropologist Earnest A. Hooton to help define and measure the average airman.
It wasn't a trivial problem. The Air Corps faced critical shortages in uniforms of certain sizes, and surpluses in others. Hatches and crawl spaces on aircraft had to accommodate men of different heights. Gunners needed enough elbow room to swivel their bodies and fire their weapons from inside cramped turrets.
At the 1939 World's Fair in New York, visitors to Hooton's booth on anthropometrics—the measurement of the size and proportions of the human body—had their heads examined, literally, with calipers. Hooton had already been collecting such data from prisoners for years, and at Harvard he conducted annual surveys of the incoming freshmen.
When the Army asked him to design its anthropometric survey, Hooton already was working on a system to collect and tabulate data using IBM punched cards. In February 1941, he visited Wright Field in Ohio to begin his survey of airmen, starting with measurements of how well they fit inside aircraft turrets. By the end of 1942 Hooton and Air Corps scientists had measured 8,277 people—mostly men, but also including 599 WASPS and flying nurses. Of these only 132 were African-American, drawn from Wilberforce University.
More than 5,000 of the airmen undertook full-body measurements, which were given to designers and manufacturers of clothing, equipment and aircraft. The rest were measured for facial and cranial data, to help designers build oxygen masks that wouldn't leak and goggles that would stay snug on the eyes and nose.
In June 1943, nearly 50 anthropometric dimensions were used to sculpt three figures called manikins. Compared to the mannequins at Macy's, the new dummies were far more accurate in form, feel, and the articulation of their limbs. The first manikins were made of cellulose acetate, a clear but strong plastic that could be draped with a flight suit or harnessed to a parachute.
A permanent anthropometry unit was formed at Wright Field, where the science and art of manikins has evolved for 75 years (see the gallery above). Today's test figures are no dummies. The Air Force and NASA draw from research by the automotive industry, fashion designers and furniture makers to simulate the human body with great realism, so as to help engineers build aircraft that are safer and more comfortable.