Georgy Grechko, 1931-2017
Once the record holder for time spent in orbit, the cosmonaut's career ranged from Sputnik to space stations to science fiction.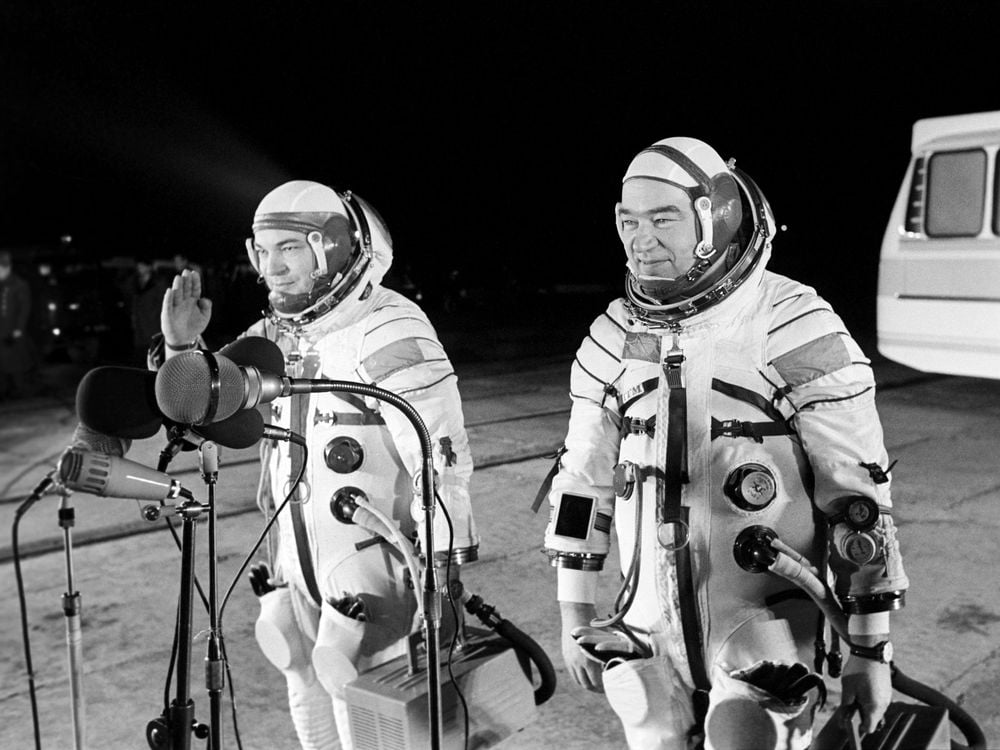 Legendary Soviet cosmonaut Georgy Grechko died Saturday at the age 85, from a heart problem. A veteran of three spaceflights during the heydey of the Soviet space program, Grechko was also a skilled engineer and an avid popularizer of spaceflight.
Georgy Mikhailovich Grechko was born on May 25, 1931, in Leningrad, now St. Petersburg. He finished high school in 1949 and graduated with distinction from Leningrad Military Mechanical Institute (Voenmekh) in 1955, after which he was recruited to work in the Special Design Bureau 1 (OKB-1) outside Moscow, the cradle of the Soviet ballistic missile and space program led by Sergei Korolev. One of Grechko's early assignments was to calculate trajectories for what would become the world's first satellite, Sputnik 1.
In 1967, he successfully defended a dissertation on the landing system for the robotic lunar landers (he would later earn a doctorate in physics and mathematics).  By then, though, Grechko had already made a dramatic career switch. He was selected as one of a group of civilian cosmonauts in March 1966, just as the moon race between the United States and the Soviet Union was approaching its climax. The Soviet lunar program was canceled shortly afterward, however, and it wasn't until 1975 that he finally made it into Earth orbit as the flight engineer on  Soyuz 17. During the 29-day mission, Grechko worked on the Salyut 4 space station along with commander Aleksei Gubarev.
On December 10, 1977, Grechko and Yuri Romanenko blasted off onboard Soyuz 26 spacecraft bound to the Salyut 6 space station. The crew celebrated a new year onboard the outpost, and returned home on March 16, 1978, after 96 days in space, beating a spaceflight duration record set by U.S. astronauts on the Skylab station in 1974.
In 1985, at the age of 54, Grechko began his third spaceflight onboard Soyuz T-14, which took him to the Salyut 7 orbiting lab for another extended stay. Altogether, on three expeditions to three different Soviet space stations, Grechko logged a total of nearly 135 days in space. For that he was twice named Hero of the Soviet Union, the highest official honor in the nation.
After his retirement from active cosmonaut service in 1986, Grechko stayed until 1986 at NPO Energia (now RKK Energia), the nation's prime developer of space vehicles. In May of the same year, he joined the Institute of Biosphere Physics within the Soviet Academy of Sciences, where he served as a cosmonaut researcher until March 1992.
Thanks to his outgoing personality and sense of humor, Grechko became one of the most recognizable faces of the Soviet space program, which isn't exactly known for its openness.  He wrote many articles, participated in numerous public events and published a memoir titled Cosmonaut No. 34. In his candid recollection of the mission on Salyut 6, Grechko told about heated arguments with his commander Yuri Romanenko over the role of military officers and civilian engineers in human spaceflight. The discussion got tense enough that afterward the two crewmates went to different compartments of the station to sleep. In the morning, when Romanenko knocked on the hatch, Grechko answered, "Who's there?"
From 1979 until 1990, Grechko hosted a popular show on Soviet TV about science and futurism titled "This Fantastic World," which featured many guests, including the prolific Soviet sci-fi author Arakady Strugatsky.
Grechko will be buried in "Cosmonaut Alley" at the Traekurov cemetery in Moscow on April 11.