General Manager, AirCorps Aviation
Erik Hokuf gets to build, repair, and restore airplanes for a living.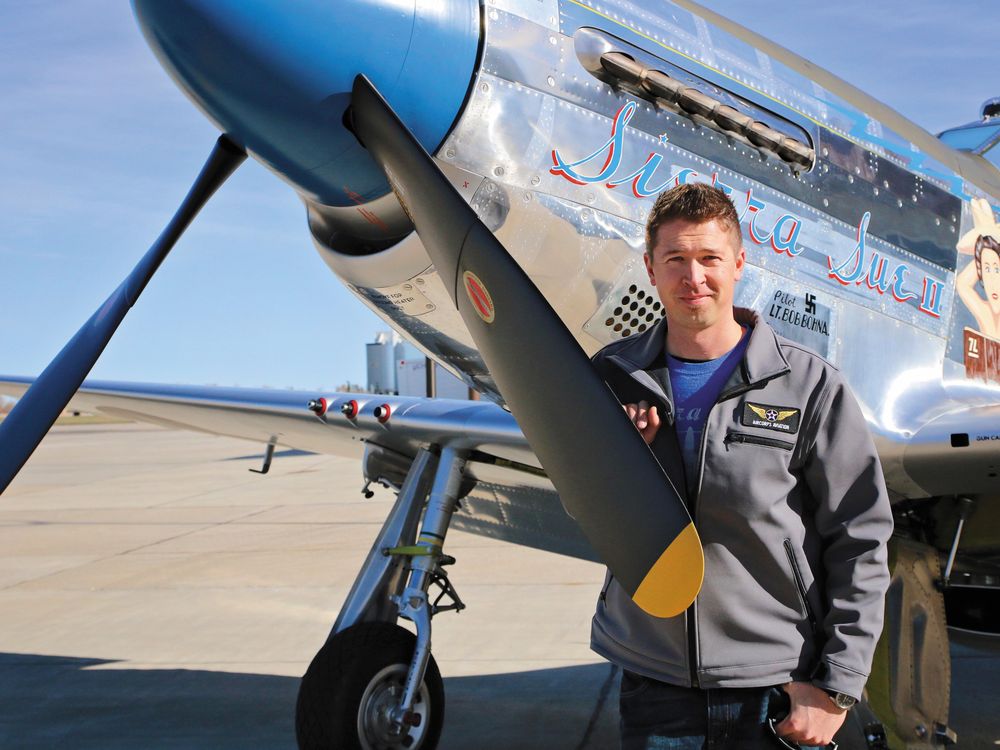 The job: AirCorps Aviation rebuilds and maintains aircraft of every kind, from World War II-era to contemporary general aviation. 
Earliest influence: A successful aerospace project in 4-H got Hokuf and his three brothers invited to the Commemorative Air Force hangar to watch the restoration of the B-25J Miss Mitchell. Hokuf was hooked.
The path: In 1995, Hokuf, then 16, signed up for an on-the-job training program, working each afternoon at Bemidji Aviation. He started by fueling and cleaning the aircraft. "There was an engine overhaul shop," he says; "we were doing structural sheet metal work and general maintenance of charter and flight aircraft—everything from single-engine Cessnas through Beechcraft Queen Airs and King Airs." By 20, Hokuf had his airframe-and-powerplant mechanic's license, plus three years' work experience. Just six years later, while working as an aircraft mechanic, he restored a P-40 that won the 2006 Grand Champion award at the annual fly-in at Oshkosh, Wisconsin.
Typical day: No such thing. In the past 60 days, Hokuf and his team restored, repaired, or fabricated parts for 32 types of aircraft—from a Focke-Wulf 190 to a Mitsubishi Zero to a Falcon 50. Major restorations take between 10,000 and 50,000 hours.
Cool find: Inside the wing of a P-47D Thunderbolt, produced in 1944 in Republic Aviation's Evansville, Indiana factory, restorers found grease pencil signatures from production line workers "Eva & Edith."  Hokuf and crew are digging to identify the two.
Paying it forward: AirCorps Aviation has an informal program aimed at high school students, something Hokuf wants to formalize. "I want to give people the same opportunity I was given," he says.
Philosophy: "The machines are neat, but it's really the people and the story behind the machine that make this work exciting and fun."