From Kites to the Space Shuttle
A new photo-filled book is a diary of life at the National Air and Space Museum.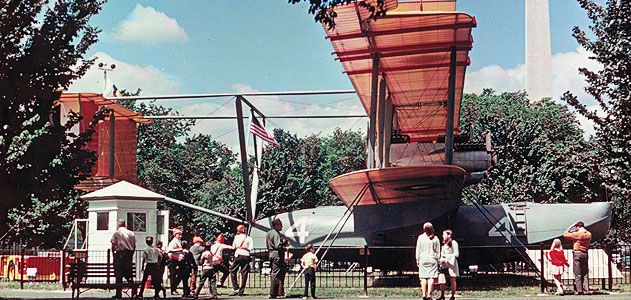 With a stroke of his pen, President Harry S. Truman in 1946 created the National Air Museum. But the Smithsonian's collection of aviation-related objects dates back far earlier, to 1876, when the Institution received a donation of 42 hand-painted kites from the Chinese Imperial Commission. Today, hundreds of aircraft, spacecraft, and rockets, plus thousands of related artifacts, have joined those antique kites in what is now the world's largest aerospace collection, the National Air and Space Museum.
A new book, Smithsonian National Air and Space Museum: An Autobiography (edited by Michael J. Neufeld and Alex M. Spencer, National Geographic, 2010), offers an in-depth look at the history of the Museum, from Samuel Langley's early model-airplane experiments in the halls of the Smithsonian Castle to the acquisition of the Spirit of St. Louis to the journey of the Mars rovers and beyond.
Each year, eight million people visit the Museum to see the aircraft and spacecraft that made history; over the next few pages, take a look into the newly published history of how the Museum came to be.