Found: Air France Flight 447
Move over UAV, and make room for the AUV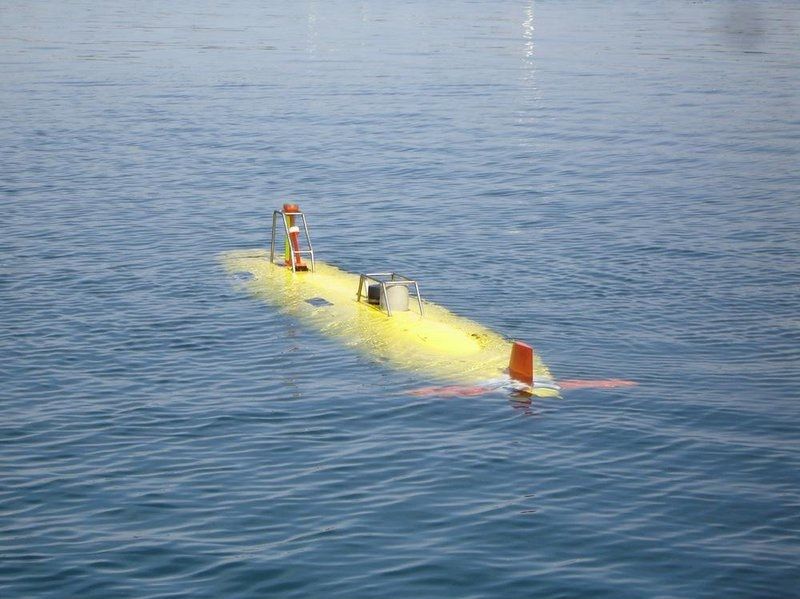 You've heard of the UAV (unmanned air vehicle). Now check out the AUV (autonomous underwater vehicle): The REMUS 6000. It looks like a yellow torpedo. It's a lot smarter. And it dives a lot deeper.

Yesterday, the tenacious underwater 'bot located at long last the remains of Air France flight 447, which plunged into the Atlantic Ocean on June 1, 2009.

The REMUS 6000 (Remote Environmental Monitoring UnitS) is the deepest diving AUV ever made, able to descend 6,000 meters, or almost 20,000 feet, below the ocean's surface. It was developed jointly by the U.S. Naval Oceanographic Office, the Office of Naval Research, and the Woods Hole Oceanographic Institution.

Officials know only that the Airbus A330 wide-body jet encountered severe, high-altitude thunderstorms about three and a half hours into a flight from Rio de Janeiro to Paris, then fell from the sky. None of the 228 people onboard survived. Fifty-one bodies and some debris were found in the weeks following the accident, but search teams came up with precious little else, particularly answers.

What was clear was that the rest of the jet, including its black boxes (cockpit voice recorder and flight data recorder), and the remaining bodies, were somewhere deep in the fissures of the Mid-Atlantic Ridge more than two miles beneath the surface.




The REMUS 6000 was the ticket, able to cruise at up to four knots (4.6 mph) for up to 22 hours. Three vehicles equipped with an array of advanced sensors—including a high-resolution digital camera and side-scan sonar able to ping 2,000 feet out to both sides—combed the bottom in a lawn-mowing pattern. Launched and recovered from the vessel Alucia, which arrived on station March 25, the new effort marked the fourth attempt to locate the aircraft, and the second with the REMUS 6000. In a week, one of the AUVs found its quarry at 12,800 feet, about 2.5 miles down. They'll narrow their search in the coming days for the black boxes.

Here are some photos of the airliner's remains on the ocean floor at the web site of the French Bureau d'Enquêtes et d'Analyses pour la Sécurité de l'Aviation Civile, better known as the BEA. Together with Airbus and Air France, the BEA can now move forward with ideas for bringing pieces to the surface, and, perhaps, closure to the families.

Also, check out this video with scientists and engineers from the Waitt Institute for Discovery, which owns two REMUS 6000s, discussing a different project involving the AUV: