Forty Years Ago, Airplane! Created a New Species of Comedy
Frequently imitated but never surpassed, this seriously funny disaster flick made a mockery of itself.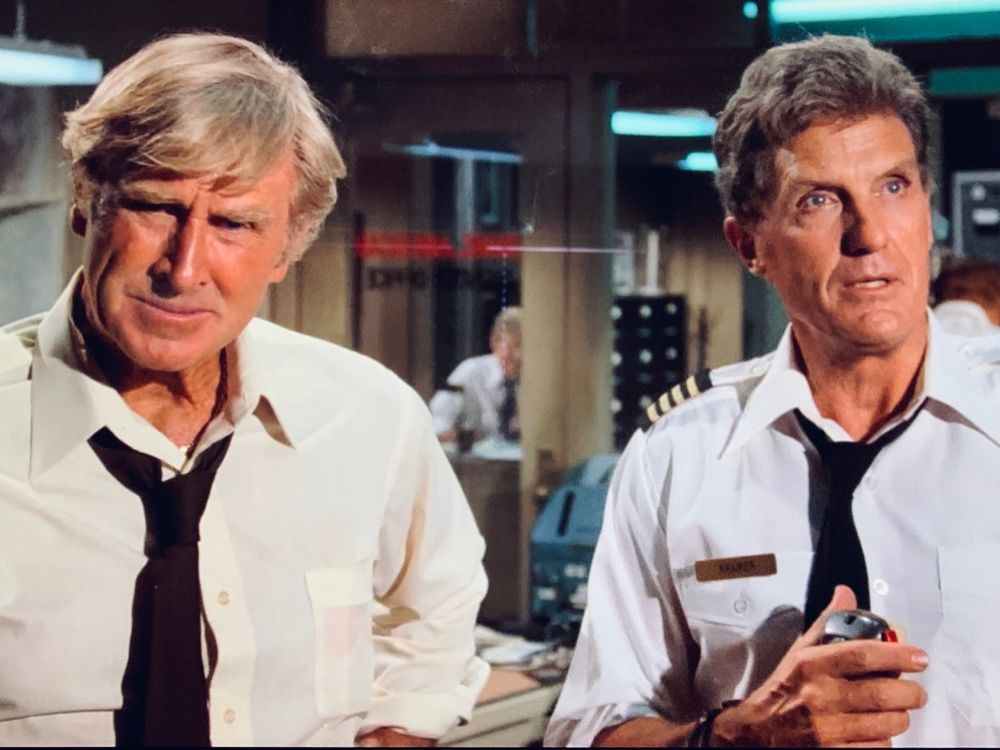 It isn't the first movie that comes to mind when you think "aviation-themed summer blockbuster," but it's certainly the funniest. Released 40 years ago this month, Airplane! earned its titular exclamation point with its energetic send-up of 1970s disaster pictures (the diminishing-returns Airport quadrilogy chief among them) and postwar melodramas.
But just as the 1960s Batman TV series instantly found its campy tone when its pilot episode "adapted" the script of a Batman comic (No. 171, "The Remarkable Rise of the Riddler") without changing a word—and then had its actors play the material straighter than a balance beam—Airplane! stole both plot and punctuation from a very particular source: the 1957 endangered-aircraft thriller Zero Hour!
In that little-remembered potboiler, food poisoning knocks out an airliner's entire flight crew, leaving only Dana Andrews, playing a haunted World War II fighter jock who hasn't flown in years, to land the unfamiliar aircraft safely in bad weather. But Airplane! writer/directors David Zucker, Jim Abrahams, and Jerry Zucker (collectively known as "ZAZ") didn't just take the earlier film's premise. They also pilfered character names, scenes and verbatim exchanges of dialogue, even as they layered on a nonstop parade of jokes—absurdist, frequently childish, some certainly in poor taste by contemporary standards, but mostly just…funny.
That strong narrative spine is what keeps Airplane! aloft for its fleet 87-minute running time. It's also an asset that many of the send-ups that followed its success didn't have—as in when the ZAZ trio reteamed for 1984's Top Secret! starring Val "Iceman" Kilmer, not to mention 1982's ZAZ-less Airplane! II: The Sequel. Not for nothing, Zero Hour! had been written by one Arthur Hailey, who a decade later published his novel Airport, the basis for the eponymous 1970 movie. The ZAZ guys really liked picking on him, apparently.
But even more critical than that sturdy plot is the way Airplane! adopted the trappings of a "real" movie, from its Elmer Bernstein score to a company of actors not known for cutting up: Peter Graves, who'd been team leader Jim Phelps on TV's Mission: Impossible; Robert Stack, who'd been crusading Prohibition-era lawman Eliot Ness on TV's The Untouchables; and of course, Leslie Nielsen. He'd had a leading role in the seminal sci-fi flick Forbidden Planet two dozen years earlier, and he'd played the captain of the doomed ocean liner in the disasterpiece The Posiedon Adventure, a perfect specimen of the type of movie Airplane! was sending up. But he'd never really broken out until Airplane! showed us all how funny he could be by making himself as sourpussed as possible. Over the next 20-plus years, Nielsen would star in innumerable parodies ranging from wonderful to dismal—probably because it had become all but impossible to cast him in anything else.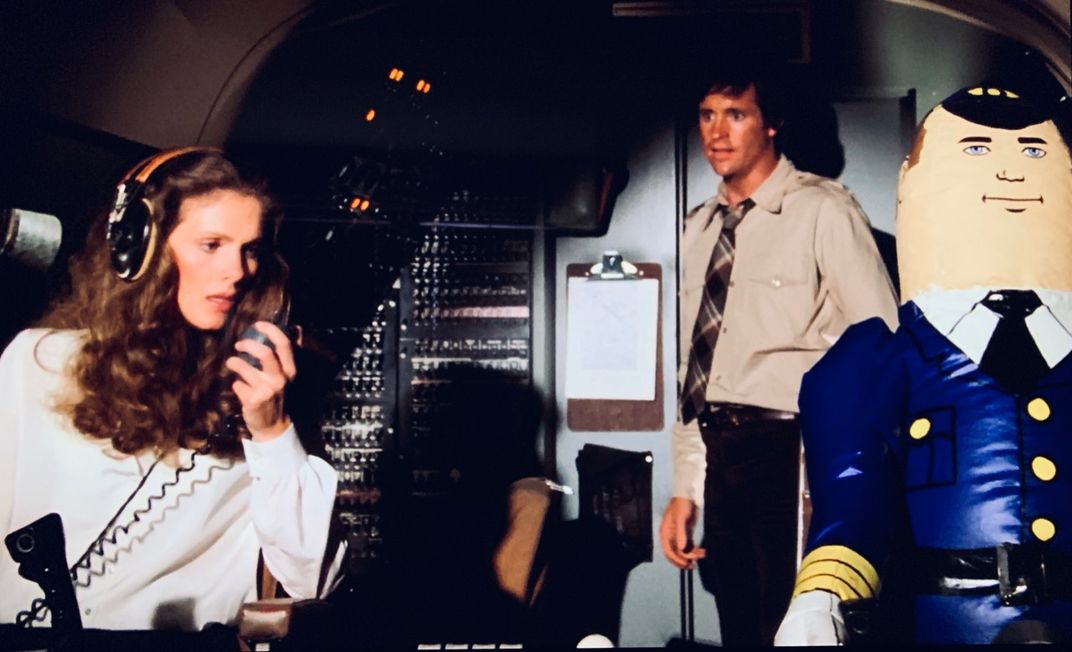 In the four decades since, Airplane!-style parodies of recent blockbusters have been a genre unto themselves. ZAZ went on to make the quickly-cancelled Nielsen-starring cop-show parody TV series Police Squad!, which was resurrected for three feature films beginning with 1988's The Naked Gun. Abrams, without his partners, made the 1991 Top Gun send-up Hot Shots! (Its 1993 sequel, Hot Shots! Part Deux primarily satirized Sylvester Stallone's Rambo pictures of the prior decade.) But none of the movies any member of the trio made individually are as funny as the films they made together.
That's at least in part because some of them weren't meant to be funny. A decade (almost to the day) after Airplane! opened, the supernatural romantic drama Ghost was released. The first feature film Jerry Zucker directed without the help of his brother David or his buddy Jim, it became the biggest hit of 1990, got an Academy Award nomination for Best Picture, and actually won Oscars for screenwriter Bruce Joel Rubin and actor Whoopi Goldberg.
Impressive honors, but maybe not the ones that matter most: Ghost's famous love scene, wherein Patrick Swayze and Demi Moore canoodle over a pottery wheel while the Righteous Brothers' "Unchained Melody" croons away on the soundtrack, was mocked and parodied for years afterward. For a filmmaker who earned his wings with Airplane!, what greater compliment could there be?