The First U.S. Air Law Was In a Town Without Airplanes
In 1908, a nervous Florida town prepared for an aerial onslaught.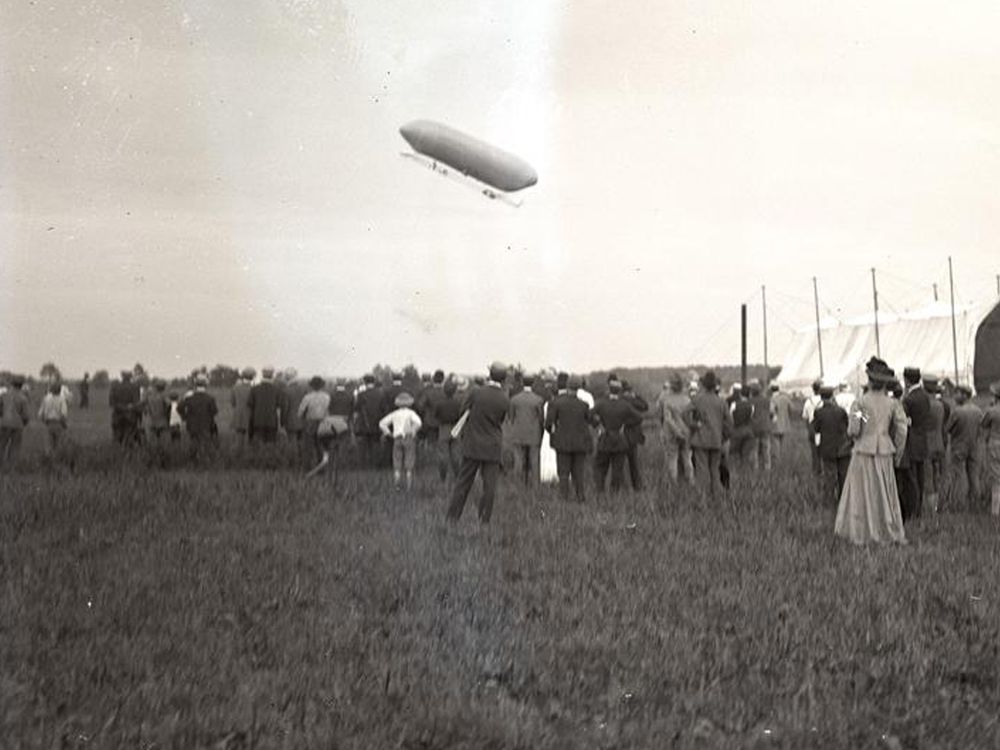 In 1908, the town of Kissimmee, Florida, enacted an ordinance regulating the town's airspace up to 25 miles above the ground. It was the first such law in the nation. The ordinance forbade any balloons, aeroplanes, heliocopters, ornithopters, or airships from flying within ten feet of streets and alleys, or within 20 feet of any pavement at a speed greater than eight miles per hour.
Section 10 of the ordinance stated: "As soon as practicable, the Council shall purchase an aeroplane of approved modern type for the use of the marshal in the performance of his public duties, and to enable him to properly enforce the provisions of this ordinance."
The town (pop. 2,000) wasn't home to any aircraft or pilots. But city attorney P.A. Vans Agnew, who drafted the legislation, had just returned from a trip to Paris, and had seen aircraft—piloted perhaps by Alberto Santos-Dumont or Henri Farman—flying close to urban buildings. 
Some folks in Kissimmee felt the ordinance was meant to be humorous—possibly a practical joke played on the town's mayor—and perhaps it was. But others took notice, including cities in France, Austria, Serbia, Germany, Great Britain, Russia, Switzerland, Italy, Connecticut, Pennsylvania, California, and Massachusetts. In 1910, the Washington Post noted:
It is safe to predict that legislation to govern the regulation of aerial traffic will before very long engage the attention of State and city legislative bodies throughout the country. And when the questions of speed, height, or proximity to congested centers of population have become the subject of animated debate it may be expected that Kissimmee, Fla., will extend the municipal chest in haughty satisfaction, for it was Kissimmee that raised a laugh some two years ago by framing a city ordinance covering the subject. The only thing that was really laughable about Kissimmee's agitation over the deviltries of aerial craft was the fact that it was somewhat premature.
Residents of Kissimmee—also known as the cow capital of Florida—waited until 1911 to see an actual aircraft overhead. As Flying magazine reported in 1958, "Kissimmee's first flying machine, on its very first take-off, killed a cow. This unhappy circumstance nipped the city's chances to boast an early flying school which the pilot intended to establish."