The Roald Dahl Aviation Story that Disney Refused to Film
The RAF pilot-turned-children's-author starred a gremlin in his first book.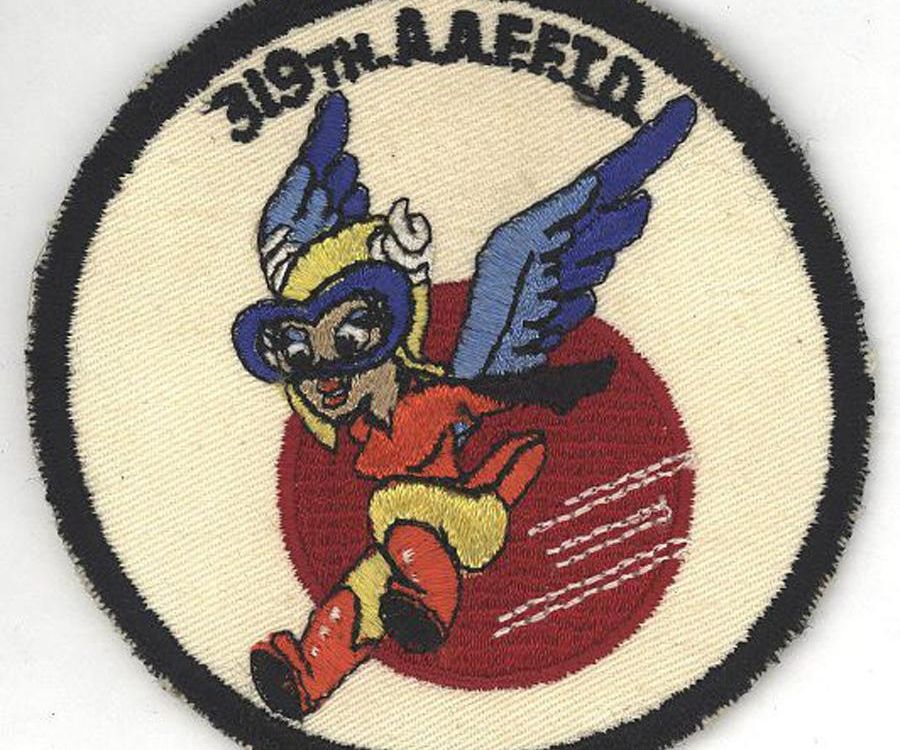 It's well known that "Fifinella" was the official mascot of the Women Airforce Service Pilots (WASP), the all-female units that flew non-combat ferry flights during World War II. Perhaps less well known is that Fifinella was taken from The Gremlins, Roald Dahl's first children's book.
By 1940, Dahl, a pilot in the RAF, had crashed his Gloster Gladiator in the Libyan Desert, and, no longer able to fly, had become a military attaché at the British Embassy in Washington, D.C. To distract himself from the injuries he received in the crash, he began writing a short tale about gremlins, little people who sabotage RAF aircraft. Dahl sent his manuscript to the Air Ministry for approval. Sidney Bernstein, of the British Information Services, forwarded the manuscript to Walt Disney, who was eager to make it into a movie. (Disney had had great success with its Academy Award winning animated short Der Fuehrer's Face, which featured Donald Duck.)
By late 1943, the collaboration was mentioned by gossip columnist Hedda Hopper and reported widely. "Disney will use Lieutenant Dahl's stories," noted the New York Times, "which are to be published next month as a magazine article, for a feature-length cartoon, 'The Gremlins.' The author's share of the film's royalties will go to the R.A.F. Benevolent Fund, according to Disney."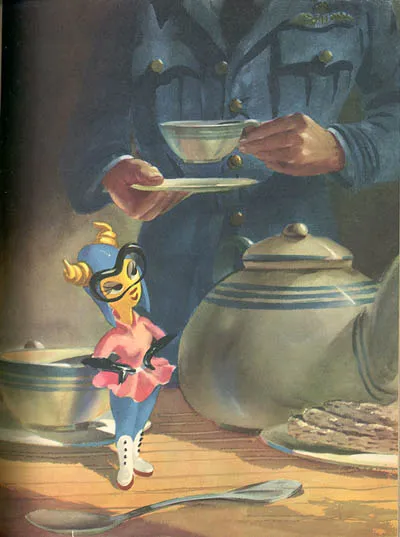 But the project hit a snag. As Donald Sturrock writes in Storyteller: The Authorized Biography of Roald Dahl, Walt and his brother Roy were "concerned about the intellectual ownership of the [gremlins], which their researches discovered dated back to the First World War. A memo from Chester Feitel to Roy and Walt Disney after his first meeting with Roald confirmed that they were not original to Dahl. 'The gremlin characters are not creatures of his imagination,' Feitel reported. 'They are "well known" by the entire RAF and as far as I can determine, no individual can claim credit.' " A book was published in early 1943, and Disney began merchandising some of the characters. But Sturrock notes that the "film project was gradually running out of steam." The war would likely be over by the time the film was made, and the copyright problems were never solved. (Several studios also were planning their own Gremlin cartoons.)
In his introduction to the 2006 reprint of The Gremlins, film critic Leonard Maltin notes that "The Disney Gremlins did live on in the form of military insignias. From the outset of World War II, the studio was besieged with requests for logos from all branches of the armed forces. Walt assigned several artists to create these one-of-a-kind designs on a full-time basis...the Gremlins appear on at least thirty emblems designed for such far-flung divisions as the 17th Weather Squadron of San Francisco, the Royal Netherlands Military Flying School, and the Royal Canadian Air Force 'Sky Sweepers.' In 1943 Fifinella was adopted as the official mascot of the Women Airforce Service Pilots, or WASP. She appeared on patches, letterheads, matchbook covers, and decals."